Accounting
Take control of your professional and financial future with a solid career in Accounting. You'll master the theoretical and practical skills necessary to pass the CPA, CMA and CIA exams — and be prepared for leadership roles in whichever financial field you choose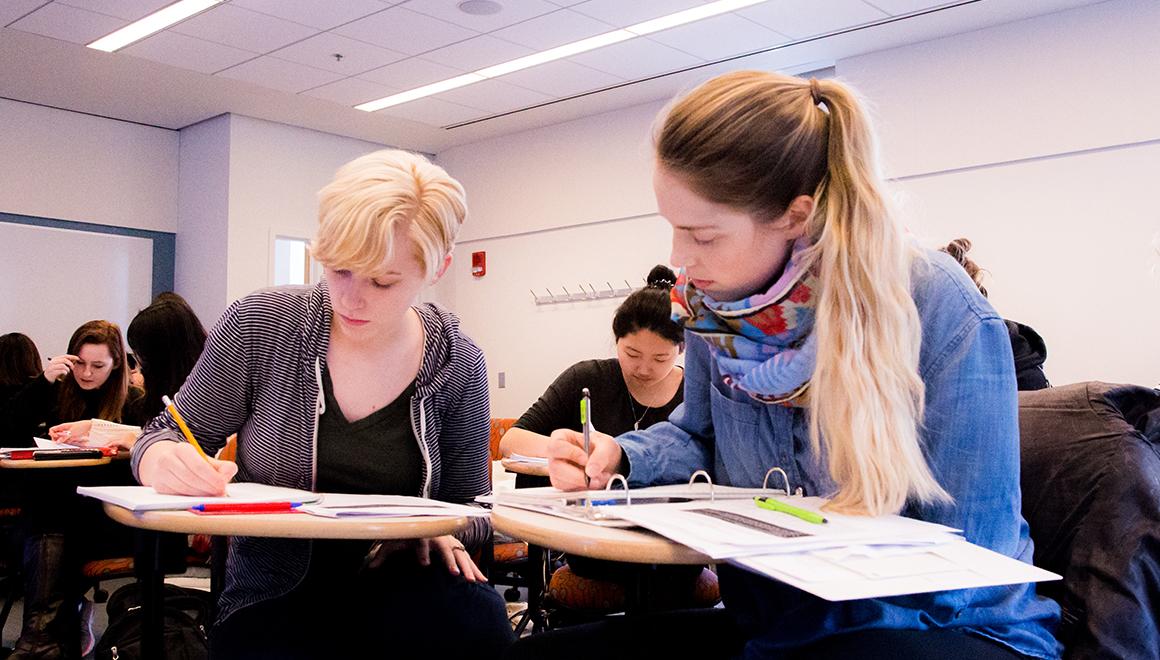 Ensure your professional and financial future
At Simmons University, you'll master the knowledge and skills needed to pass the CPA, CMA, or CIA exams. Our interdisciplinary curriculum means you will develop complementary skills in areas such as finance, business and communication.
As one of the most active financial cities in the country, Boston offers myriad internships and career opportunities. Simmons' internship program offers exceptional benefits and flexibility. You choose from a variety of experience-for-pay internships ranging from a part-time 4-credit internship to a 16-credit, two-semester, full-time intense apprenticeship. 
Whether your goal is to establish a private practice, run a large firm, or something in between, our AACSB-accredited program will help you get there. Our graduates find leadership roles in a variety of exciting career paths, including:
Certified Public Accountant (CPA)
Forensic Accountant
Certified Internal Auditor (CIA)
Comptroller/Controller
Certified Management Accountant (CMA)
Chief Financial Officer
Healthcare Accountant
You'll work with your advisor to tailor a program to your interests and career goals. Simmons offers many options for customizing your studies, including dual majors, accelerated programs and a wide variety of complementary minors.
Simmons also provides flexible options for students to become Certified Public Accountants (CPAs). Simmons meets the requirements for students to sit for the CPA exam, which includes a bachelor's degree with at least 21 credits in accounting and nine credits in business. Simmons is also exploring options for students to become licensed CPA's in Massachusetts, which, along with the CPA exam, requires 150 credit hours. These options may include a post-graduate certificate.
Reach out to Ray Pfeiffer, Professor of Accounting if you have any questions.
Students will have access to a broad array of internships ranging from Big Four accounting firms to regional mid-sized firms as well as a variety of corporate, non-profit and health care settings. All Simmons accounting faculty teaching are professionally qualified or doctoral-prepared in the field and have wide experience and contacts in the accounting industry.
So you know that Simmons is a great place to be, you've learned about our programs, maybe even come for a visit...now you're ready to apply! Let's get started.