Student Story
Katherine Reidl '20 Connects Music and Business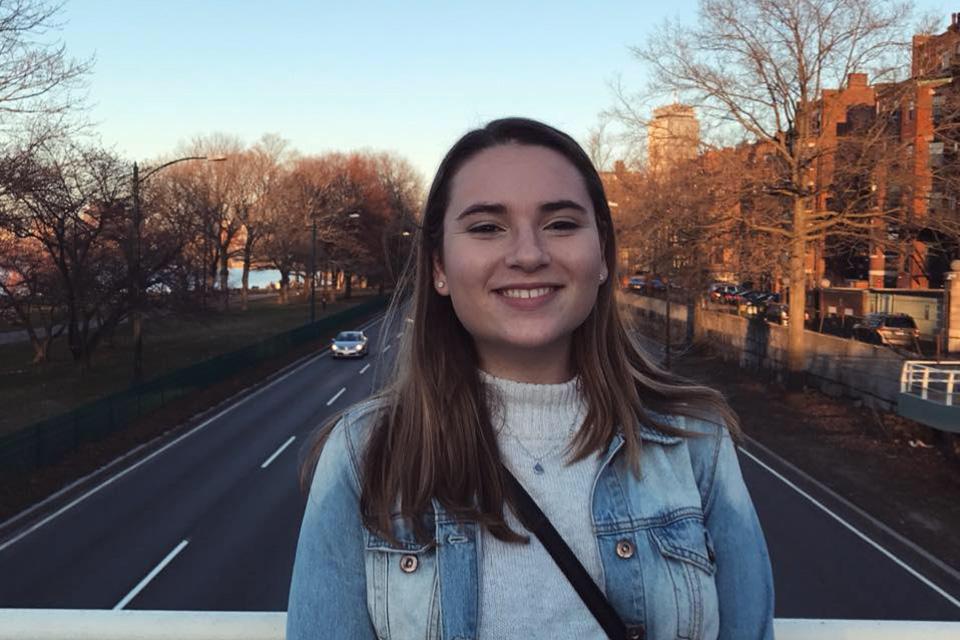 I'm an accounting major, and I'm always looking for ways to connect my accounting work to my passion for live music.
School of Business students cover the Boston Music Awards.
School of Business students Katherine Reidl '20 and Carly Dickler '21 attended the 2018 Boston Music Awards as press on behalf of Simmons Radio, The Shark. In addition to covering the event, Reidl, Dickler, and two other students produced and hosted a one-hour live special featuring nominated songs, interviews with nominated musicians, a review of award categories and their predictions of winners. 
We asked Reidl about her experience on The Shark and how it connects with her studies at Simmons.
---
How did you become involved with Simmons Radio?
I became involved during my first year after the annual connections carnival. I've always been interested in the radio entertainment industry, so I thought that having my own show would be a fun way to get involved. I started by co-hosting a music radio show with one of my friends. After a break during sophomore year, I now have a show on Wednesday nights. 
I also took a radio operations/podcasting course in the Communications Department, taught by Professor Erica Moura, which led to the Boston Music Awards! One of our final assignments was to plan a live show as a group. My group wanted to focus on the Boston music scene, so we did an hour-long live show promoting the Boston Music Awards and requested Press Passes through the award show's website.
My favorite part about the awards was being able to see so many of the artists that my group spent time researching and covering for our broadcast. I think my favorite performance was GHOST GRL.
Have the skills you've learned in the School of Business supported your work with the radio?
The School of Business has taught me how to see a project through, think about all the moving parts, while also staying organized and on track. This is specific to my management classes at Simmons because all the group and individual projects need to be organized and have goals.
My professors have taught me ways to see a project through from start to finish and ways to manage if something doesn't go as planned or needs to be revised. That really helps when I am on air during my show with the radio or even when I am planning on what songs I want to play that week.
What do you hope to do after graduation?
I'm an accounting major, and I'm always looking for ways to connect my accounting work to my passion for live music. After graduation, I plan on attending graduate school to study music business or live music management. I also want to become a CPA and work at a CPA Firm that specializes in accounting for the entertainment industry.  
I urge other Simmons students to find an industry that they are interested in and find connections between their classwork and other interests.