School of Business
The School of Business delivers a rigorous and transformational education — providing the skills, knowledge, perspective, and confidence you need to become an effective and principled leader.
Creating leaders for the real world.

Our practice-based programs integrate strategic, functional, and behavioral aspects of management, empowering students to lead in a wide range of dynamic global environments. You'll learn from nationally distinguished faculty who integrate practical and academic experience for teaching excellence.
With a firm foundation in finance, marketing, and management, our students hone their business abilities and succeed in the globally competitive and multicultural world. We offer a wide range of undergraduate, graduate, and Executive Education programs that position our students as leaders in their organizations and communities.
School of Business in the News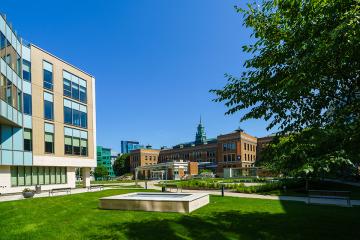 Retired professor Dr. Susan Sampson '09EE, a longtime, dedicated member of the Simmons community, passed away on May 25, 2023. Dr. Sampson contributed immensely to the University through her passion, scholarship, and leadership. She served as the Endowed Chair of...
Simmons University has been designated a Center for Academic Excellence (CAE) in Cybersecurity Education by the National Security Agency (NSA) and the Department of Homeland Security. This prestigious designation recognizes Simmons' excellence in cybersecurity education and its commitment to advancing...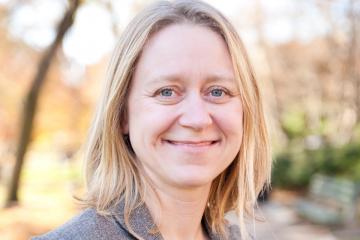 The Accounting program at Simmons is only 6 years old with just 3 graduating classes, but nearly 50% of graduates have found employment in Big 4 Firms. Interim Business School Director Erin DeCurtis explains what makes this program, and its...
Cohort of talented faculty bring extensive scholarly and professional experience, and a wide range of diverse perspectives and backgrounds.
As a Workday consultant at Huron, Bethanie Royality-Lindman '17 gets to explore different areas of financial mathematics, from financial accounting to budgets, expenses, and data conversion. Learn how her Simmons journey prepared her for this role.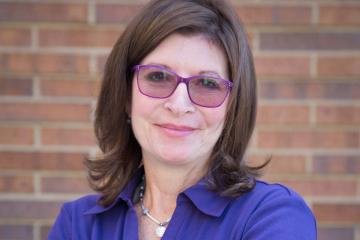 The Massachusetts Society of Certified Public Accountants named Spiceland their Outstanding Educator of the Year. This award recognizes educators who demonstrate excellence in a classroom teaching, motivating students, and inspiring educational innovation.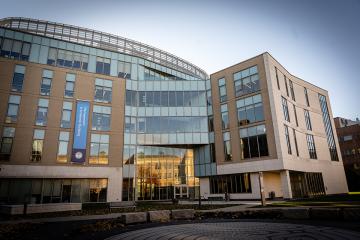 Professor Nelson was a driving force behind the new School of Business minor, Leadership for Social Impact. This spring, Nelson will teach "Social Action Leaders," one of the University's designated service-learning courses.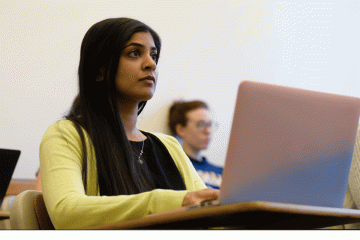 The minor was established in response to the number of Simmons students dedicated to social change and will teach critical skills required for sustainable impact.