The Gwen Ifill College of Media, Arts, and Humanities
The Gwen Ifill College of Media, Arts, and Humanities cultivates trailblazers and leaders. Here, you'll study the modes of expression through which we record and interpret the human experience.
"We can't expect the world to get better by itself." — Gwen Ifill
Our students view society through the multi-faceted lenses of language, narrative, art, music, film and contemporary media. You'll hone your creative abilities through real-world projects and on-the-job learning experiences.
As a pioneering Black woman journalist, Gwen Ifill '77 '93HD broke through barriers of prejudice and stands as a model of professional excellence and a purposeful life. The Ifill College aims to carry on that legacy for the next generations. Our mission:
We are a community of educators and learners guided by intellectual curiosity, critical thinking, and generosity of spirit.
We derive strength from our differences and pursue civic engagement through humanistic inquiry that values language, lived experience, artistic expression, and imagination.
We give voice to our stories, past and present, individual and global, told and untold, to influence a future whose questions have yet to be asked. 
How will you do the hard work of imagining a more just future?
---
Look back at the highlights and successes of the past year of the Gwen Ifill College of Media, Arts, and Humanities - The Year in Review 2020-2021
Contact Information
Having trouble deciding what to do? Contact The Ifill College. We'll be glad to help you out.
MCB A-140
300 The Fenway
Boston, MA 02115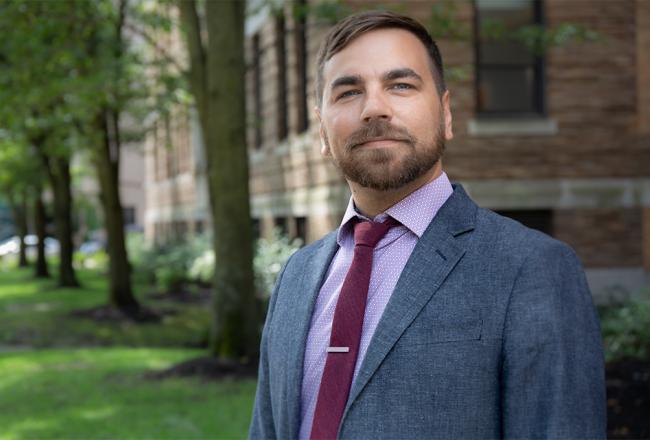 Meet the Dean
Dr. Brian Norman is the Dean of The Gwen Ifill College of Media, Arts, and Humanities. He is a scholar of American and African American literature, professor of English, and academic administrator.
Meet the Dean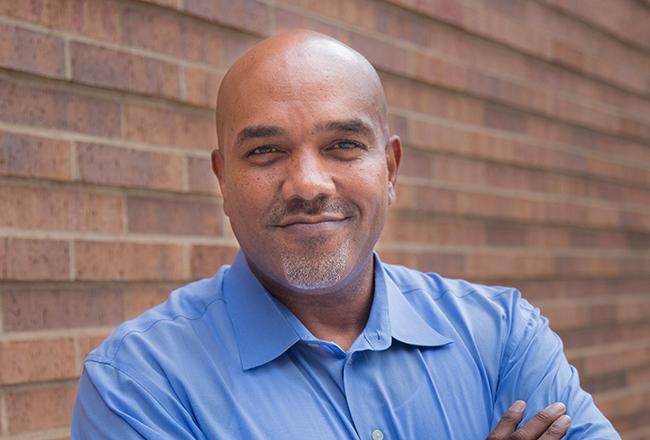 Our Faculty
You'll study with faculty who are thought-leaders and award winners, researchers and professionals in their fields.
Faculty Profiles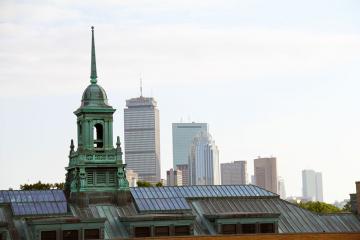 The Simmons World Challenge is about learning from an international perspective — but how do you learn internationally with the COVID-19 travel restrictions? Professor Kristina Pechulis and Samantha Margolin '23 tell us how students still learned global lessons.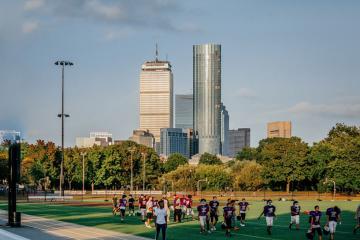 Happy World Photography Day! This event is a worldwide celebration of the art, history, and love of photography. At Simmons, we'd like to celebrate one of our favorite student photographers: Adriana Arguijo Gutierrez '23.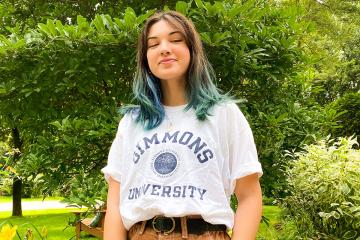 Meet public relations and marketing communications major, Bella Yee! We spoke with this first-time Orientation Leader about the importance of giving back to your community and what it was like completing her first year virtually.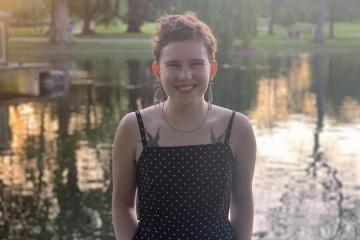 Meet economics major, Lucy Lawrence! Read why Lucy chose to attend Simmons and the one lesser-known item she recommends first-years have in their dorms.
Cohort of talented faculty helps fulfill commitments to student success and faculty diversity.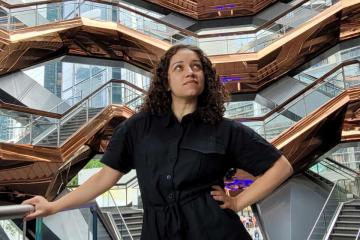 When Giavanna Worthy entered the gender and cultural studies masters program, she wanted to expand on her interests. Now, not only is she an HIV Prevention Instructor with the YWCA, but she also played a key role in diversifying the hit CBS series, "Survivor."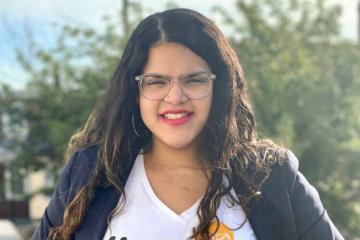 Erika Rodriguez '14 utilizes the empowering lessons she learned at Simmons as Executive Director of the Chica Project, a non-profit organization offering mentorship opportunities for Latinas and other women of color.
Congratulations to Yasmeen Ibrahim '22, recipient of the Ifill Scholarship! We spoke with Yasmeen about her passion for design and her ambition to elevate her community by shining a positive light on her traditions and values.