The Gwen Ifill College of Media, Arts, and Humanities
The Gwen Ifill College of Media, Arts, and Humanities cultivates trailblazers and leaders. Here, you'll study the modes of expression through which we record and interpret the human experience.
"We can't expect the world to get better by itself." — Gwen Ifill
Our students view society through the multi-faceted lenses of language, narrative, art, music, film and contemporary media. You'll hone your creative abilities through real-world projects and on-the-job learning experiences.
As a pioneering Black woman journalist, Gwen Ifill '77 '93HD broke through barriers of prejudice and stands as a model of professional excellence and a purposeful life. The Ifill College aims to carry on that legacy for the next generations. Our mission:
We are a community of educators and learners guided by intellectual curiosity, critical thinking, and generosity of spirit.
We derive strength from our differences and pursue civic engagement through humanistic inquiry that values language, lived experience, artistic expression, and imagination.
We give voice to our stories, past and present, individual and global, told and untold, to influence a future whose questions have yet to be asked. 
How will you do the hard work of imagining a more just future?
---
Look back at the highlights and successes of the second year of the Gwen Ifill College of Media, Arts, and Humanities - The Year in Review 2019-2020
Contact Information
Having trouble deciding what to do? Contact The Ifill College. We'll be glad to help you out.
MCB C-116
300 The Fenway
Boston, MA 02115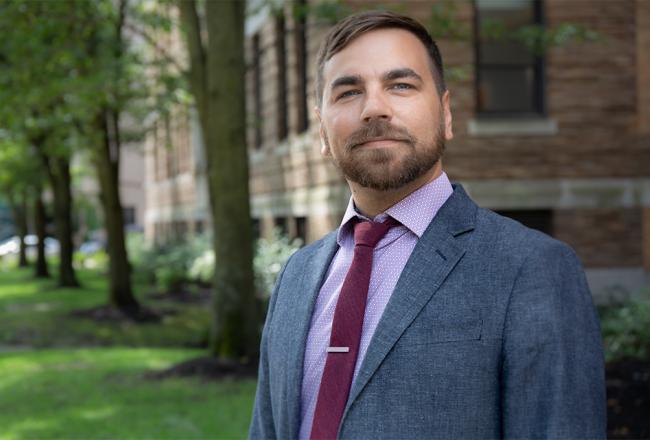 Meet the Dean
Dr. Brian Norman is the Dean of The Gwen Ifill College of Media, Arts, and Humanities. He is a scholar of American and African American literature, professor of English, and academic administrator.
Meet the Dean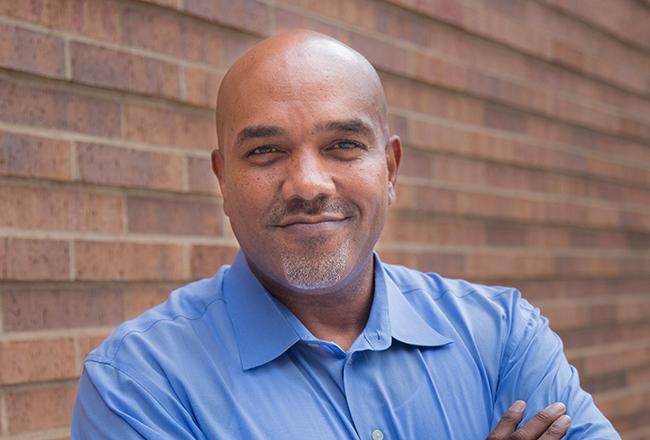 Our Faculty
You'll study with faculty who are thought-leaders and award winners, researchers and professionals in their fields.
Faculty Profiles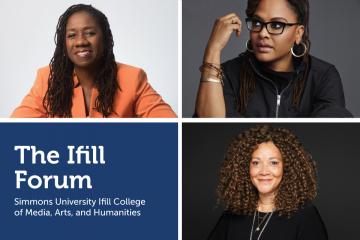 Michele Norris moderated a conversation with Ava DuVernay, filmmaker and founder of ARRAY, and Sherrilyn Ifill, President and Director-Counsel of the NAACP Legal Defense and Educational Fund, Inc.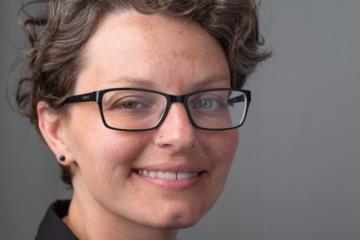 Jocelyn tells us what inspired her to run for South Portland's City Council and the issues she hopes to tackle while in office.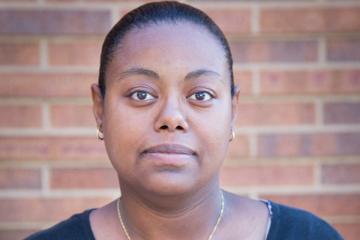 Congratulations to Assistant Professor Marda Messay, the 2020 recipient of the Alden Poole Faculty Mentor Award, which recognizes a faculty member who has had a profound impact on the life, career, or direction of students.
[email protected] will provide adult learners who identify as women with the opportunity to earn degrees in high-demand programs such as business and management, communications, computer science and social work.
Mackenzi Lee '14MFA may be most wellknown for her New York Times best-selling young adult series that follows the spirited Montague siblings, but her recently published essay tackles a more serious topic, the #MeToo movement.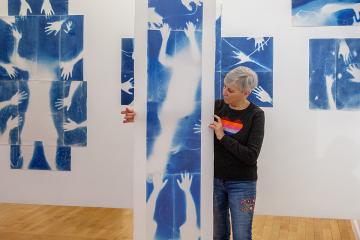 Edie Bresler, Professor of Practice and Photo Lab Coordinator, tells us how she went from a biology/chemistry major to an art professor, and her latest photography projects.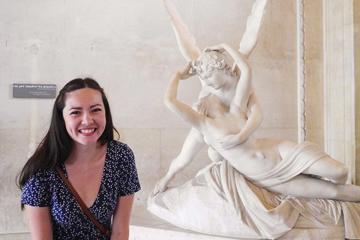 We caught up with Catrina about her experience transferring to Simmons.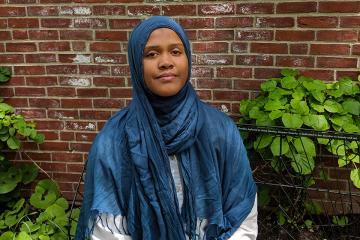 Allen will read an excerpt from her young adult historical novel "All You Have to Do" during a virtual reception hosted by the Associates of the Boston Public Library on October 8.