The Gwen Ifill College of Media, Arts, and Humanities
The Gwen Ifill College of Media, Arts, and Humanities cultivates trailblazers and leaders. Here, you'll study the modes of expression through which we record and interpret the human experience.
"We can't expect the world to get better by itself." — Gwen Ifill
Our students view society through the multi-faceted lenses of language, narrative, art, music, film and contemporary media. You'll hone your creative abilities through real-world projects and on-the-job learning experiences.
As a pioneering Black woman journalist, Gwen Ifill '77 '93HD broke through barriers of prejudice and stands as a model of professional excellence and a purposeful life. The Ifill College aims to carry on that legacy for the next generations. Our mission:
We are a community of educators and learners guided by intellectual curiosity, critical thinking, and generosity of spirit.
We derive strength from our differences and pursue civic engagement through humanistic inquiry that values language, lived experience, artistic expression, and imagination.
We give voice to our stories, past and present, individual and global, told and untold, to influence a future whose questions have yet to be asked. 
How will you do the hard work of imagining a more just future?
---
Look back at the highlights and successes of the past year of the Gwen Ifill College of Media, Arts, and Humanities - The Year in Review 2020-2021
Contact Information
Having trouble deciding what to do? Contact The Ifill College. We'll be glad to help you out.
MCB A-140
300 The Fenway
Boston, MA 02115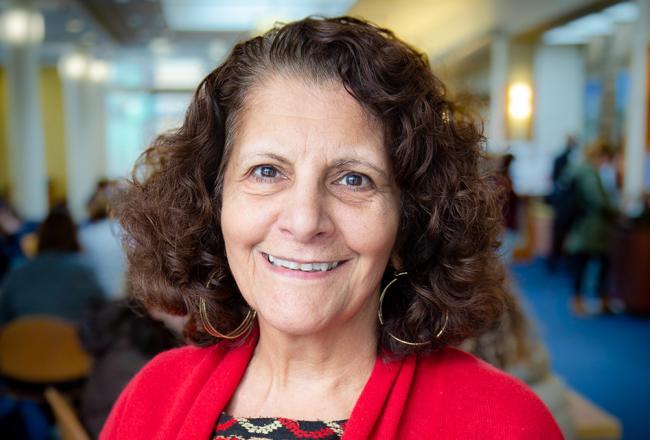 Meet the Dean
Diane Grossman is the Interim Dean of The Gwen Ifill College of Media, Arts, and Humanities.
Meet the Dean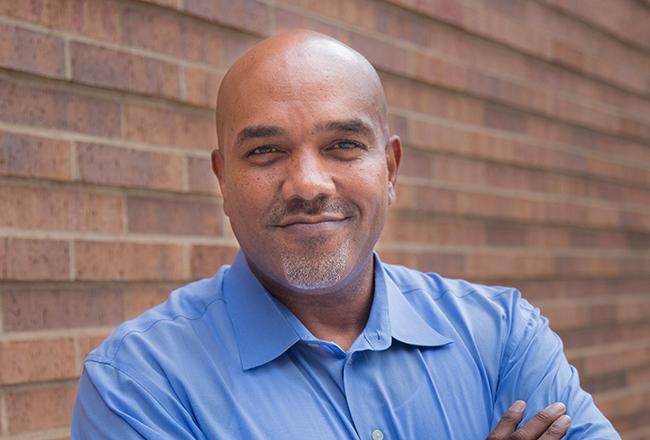 Our Faculty
You'll study with faculty who are thought-leaders and award winners, researchers and professionals in their fields.
Faculty Profiles
When Roe v. Wade was overturned on June 24, 2022, student Sara Slager — a double major in Education and Women's and Gender Studies — was in the middle of a research project on local reproductive rights activism. She spoke...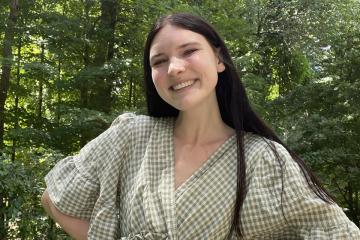 Recent graduate Evelyn Bernard shares her experience teaching at a Montessori school, which introduces students to an ethical worldview at a young age. Tell us about the kind of work that you do. I am a lead Children's House teacher...
This October, Elissa Gershowitz '00MA was officially named Editor in Chief of The Horn Book, Inc., publisher of a review journal of children's and young adult literature. We caught up with her about her role at the Horn Book, and...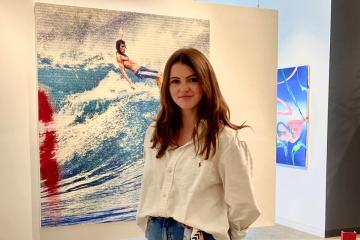 Arts Administration major Jane Carney '17 on her pivot from auctioning "old master's" art at Christie's New York to selling the work of living artists at Boston Art, Inc.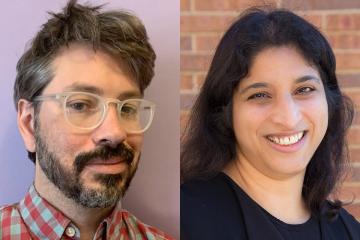 "Raw data is useless if you don't have cultural and historical context," says Assistant Teaching Professor of Art and Music Michael Zachary. "Without it, you won't know what the data actually tells you, nor can you communicate it in a...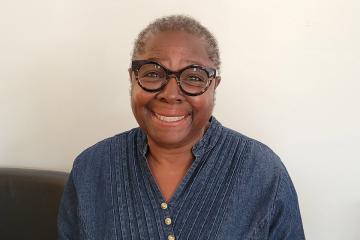 In her new book co-authored with Tracy L. Robinson-Wood, Sister Resisters: Mentoring Black Women on Campus (Cambridge: Harvard Education Press, 2022), Professor Janie Victoria Ward uncovers strategies of resistance that empower young women and their mentors. She and her co-author...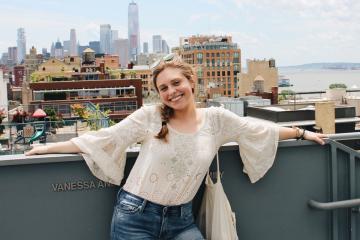 Bailey Hilt '18 is a Marketing and Photography Specialist at Elkus Manfredi Architects in Boston, MA. She spoke to us about the Arts Administration skills she learned from Simmons, her past internship experiences, and how she applies this knowledge in...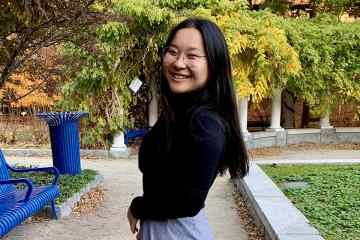 During the summer before her junior year as a Communications and Media Studies major at Simmons, Abrielle Cunningham '23 interned for The Wall Street Journal through the Dow Jones Internship Program. Since January 2022, she has been working part-time as...