The Gwen Ifill College of Media, Arts, and Humanities
The Gwen Ifill College of Media, Arts, and Humanities cultivates trailblazers and leaders. Here, you'll study the modes of expression through which we record and interpret the human experience.
"We can't expect the world to get better by itself." — Gwen Ifill
Our students view society through the multi-faceted lenses of language, narrative, art, music, film and contemporary media. You'll hone your creative abilities through real-world projects and on-the-job learning experiences.
As a pioneering Black woman journalist, Gwen Ifill '77 '93HD broke through barriers of prejudice and stands as a model of professional excellence and a purposeful life. The Ifill College aims to carry on that legacy for the next generations. Our mission:
We are a community of educators and learners guided by intellectual curiosity, critical thinking, and generosity of spirit.
We derive strength from our differences and pursue civic engagement through humanistic inquiry that values language, lived experience, artistic expression, and imagination.
We give voice to our stories, past and present, individual and global, told and untold, to influence a future whose questions have yet to be asked. 
How will you do the hard work of imagining a more just future?
---
Look back at the highlights and successes of the past year of the Gwen Ifill College of Media, Arts, and Humanities - The Year in Review 2020-2021
Contact Information
Having trouble deciding what to do? Contact The Ifill College. We'll be glad to help you out.
MCB A-140
300 The Fenway
Boston, MA 02115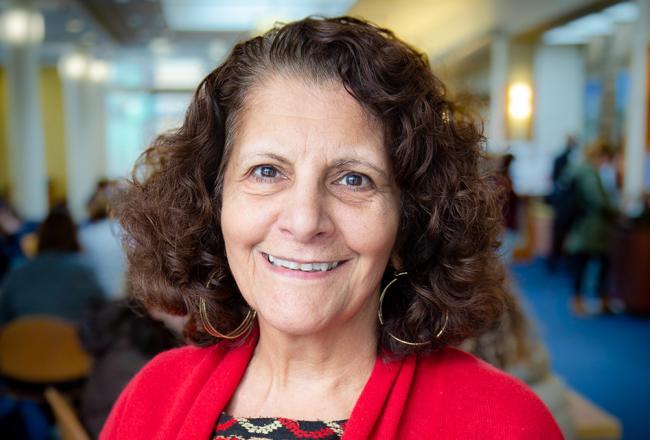 Meet the Dean
Diane Grossman is the Interim Dean of The Gwen Ifill College of Media, Arts, and Humanities.
Meet the Dean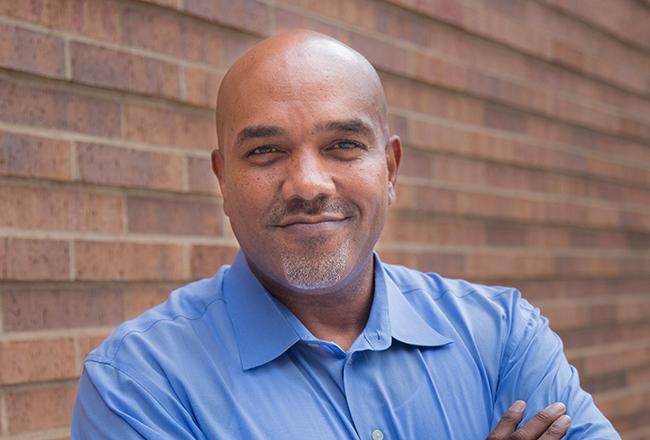 Our Faculty
You'll study with faculty who are thought-leaders and award winners, researchers and professionals in their fields.
Faculty Profiles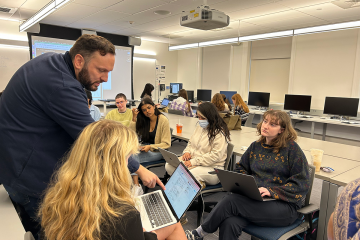 Essentially a student-run communications agency, Studio 5 gives Communications students at Simmons a taste of real work experience. We spoke with Communications professors and recent alumnae/i about what makes Studio 5 such a successful exercise in experiential learning.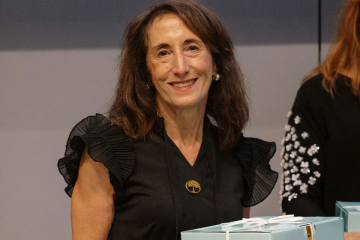 Linda Siperstein Adler shares her career experiences in publishing and technical writing, and her work as chair of the 50th Reunion Committee for the Class of 1973.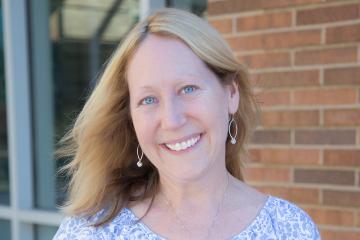 Suzanne Leonard , Professor of Literature and Writing, and the director of the MA in Gender and Cultural Studies, teaches courses on Feminist Media Studies, Women's and Gender Studies, and American Literature at Simmons. The co-editor of Imagining We in...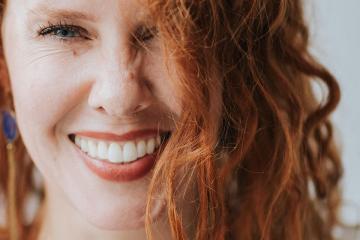 As the Editor-in-Chief of edible MAINE, a print and digital magazine that explores Maine's food scene, alumna Maggie Knowles promotes a holistic approach to the culinary arts and food production. Knowles spoke with us about her love for writing and food, and how Simmons helped her achieve her dreams.
Mary Dowling Marino '73 shares her journey, from majoring in Communications at Simmons to "accidentally" becoming a Certified Public Accountant (CPA).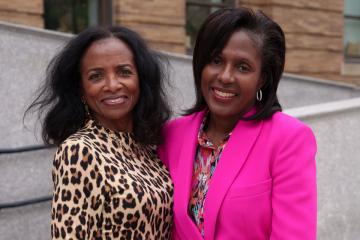 Dr. Adunni Slackman Anderson '73 has spent her career as a leader in education. For over 20 years, she served as Principal for the Montclair Public Schools, and for 10 years as the Lower School Head/Primary School Director for Kent Place School, a private, independent school for girls. We spoke to Slackman Anderson about how Simmons shaped her career, and her advice for future leaders.
Coming of age in the 1960s and 70s, Maria Karagianis witnessed tumultuous protests. As a staff writer for The Boston Globe , she covered desegregation in Boston, apartheid in South Africa, and Syrian refugees in the Greek islands. She is...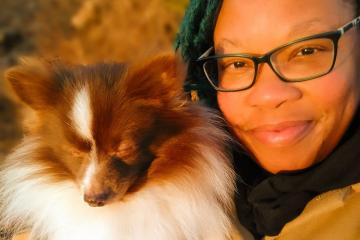 Stephanie Seales '09MA has touched many aspects of publishing throughout her career, and is using her understanding of the industry in her works as an author , career coach, book reviewer, and authenticity reader. What led you to study children's...