The Gwen Ifill College of Media, Arts, and Humanities
The Gwen Ifill College of Media, Arts, and Humanities cultivates trailblazers and leaders. Here, you'll study the modes of expression through which we record and interpret the human experience.
"We can't expect the world to get better by itself." — Gwen Ifill
Our students view society through the multi-faceted lenses of language, narrative, art, music, film and contemporary media. You'll hone your creative abilities through real-world projects and on-the-job learning experiences.
As a pioneering Black woman journalist, Gwen Ifill '77 '93HD broke through barriers of prejudice and stands as a model of professional excellence and a purposeful life. The Ifill College aims to carry on that legacy for the next generations. Our mission:
We are a community of educators and learners guided by intellectual curiosity, critical thinking, and generosity of spirit.
We derive strength from our differences and pursue civic engagement through humanistic inquiry that values language, lived experience, artistic expression, and imagination.
We give voice to our stories, past and present, individual and global, told and untold, to influence a future whose questions have yet to be asked. 
How will you do the hard work of imagining a more just future?
---
Look back at the highlights and successes of the second year of the Gwen Ifill College of Media, Arts, and Humanities - The Year in Review 2019-2020
Contact Information
Having trouble deciding what to do? Contact The Ifill College. We'll be glad to help you out.
MCB A-140
300 The Fenway
Boston, MA 02115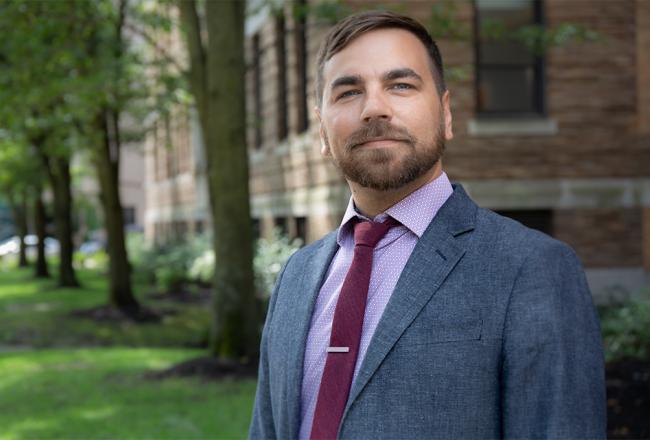 Meet the Dean
Dr. Brian Norman is the Dean of The Gwen Ifill College of Media, Arts, and Humanities. He is a scholar of American and African American literature, professor of English, and academic administrator.
Meet the Dean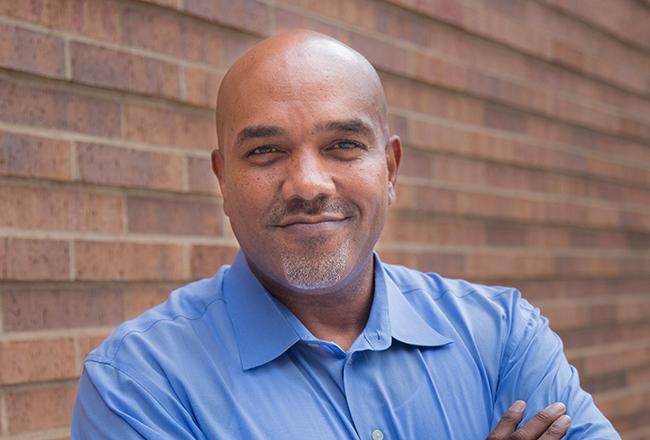 Our Faculty
You'll study with faculty who are thought-leaders and award winners, researchers and professionals in their fields.
Faculty Profiles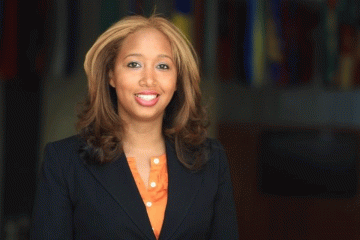 As Boston Opportunity System (BOS) Collaborative Director at the Boston Medical Center, Patterson invests in local communities by bolstering the work of existing non-profits. Learn more about her work and how Simmons brought out the leader within.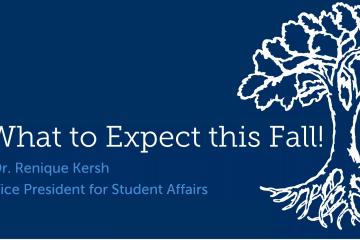 This panel discussed what incoming first-year students can expect this summer and during their first semester at Simmons.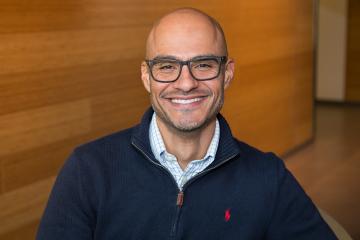 Assistant Professor Felipe Agudelo discusses his current project, "It's Not How You Say It, It's What You Say: Ambient Digital Racism and Racist Discourses on Twitter," which examines counter narrative tweets to Black Lives Matter hashtags.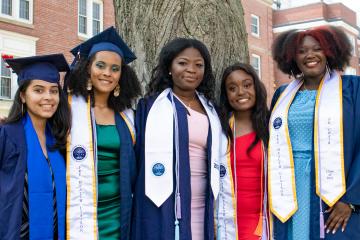 Representative Pressley recognizes graduates for their accomplishments and says 'we need all of you' as the country continues to grapple with racial injustice and the global pandemic.
As Student Body President and mentor for Strong Women, Strong Girls, Kayla Zarella '21 understands the importance of developing empowering, inclusive communities. Read Kayla's thoughts on the last four years and how Simmons helped shape her into a true leader.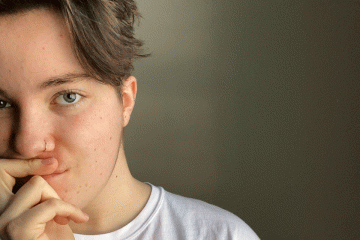 Lennon Sherburne is one of the 10 finalists for NPR's Favorite College Podcast competition. The podcast "Let's Do the Time Warp" illustrates their feelings of helplessness during the pandemic after suffering a concussion.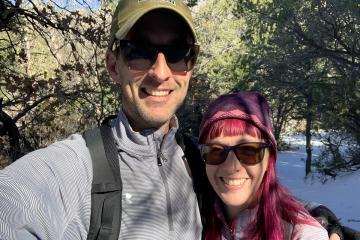 Helen Popinchalk '03 holds several roles at Simmons, from teaching to curating the University art collection, Popinchalk is Simmons' resident art expert. Learn more about her most recent projects and her hobby that's been passed down through the generations.
While pursuing a dual art and mathematics major, Whitney Andrews '11 discovered the many connections these fields share. Now a financial planning and analysis manager at L'Oréal, Andrews tells us how Simmons allowed her to explore these disparate interests.