The Gwen Ifill College of Media, Arts, and Humanities
The Gwen Ifill College of Media, Arts, and Humanities cultivates trailblazers and leaders. Here, you'll study the modes of expression through which we record and interpret the human experience.
"We can't expect the world to get better by itself." — Gwen Ifill
Our students view society through the multi-faceted lenses of language, narrative, art, music, film and contemporary media. You'll hone your creative abilities through real-world projects and on-the-job learning experiences.
As a pioneering Black woman journalist, Gwen Ifill broke through barriers of prejudice and stands as a model of professional excellence and a purposeful life. The Ifill College aims to carry on that legacy for the next generations. Our mission:
We are a community of educators and learners guided by intellectual curiosity, critical thinking, and generosity of spirit.
We derive strength from our differences and pursue civic engagement through humanistic inquiry that values language, lived experience, artistic expression, and imagination.
We give voice to our stories, past and present, individual and global, told and untold, to influence a future whose questions have yet to be asked. 
How will you do the hard work of imagining a more just future?
---
Take a look back at our successful first year - The Year in Review 2018-2019
Contact Information
Having trouble deciding what to do? Contact The Ifill College. We'll be glad to help you out.
MCB C-116
300 The Fenway
Boston, MA 02115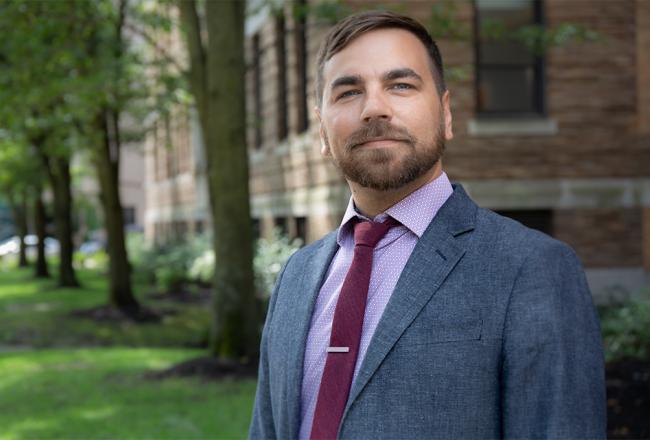 Meet the Dean
Dr. Brian Norman is the Dean of The Gwen Ifill College of Media, Arts, and Humanities. He is a scholar of American and African American literature, professor of English, and academic administrator.
Learn More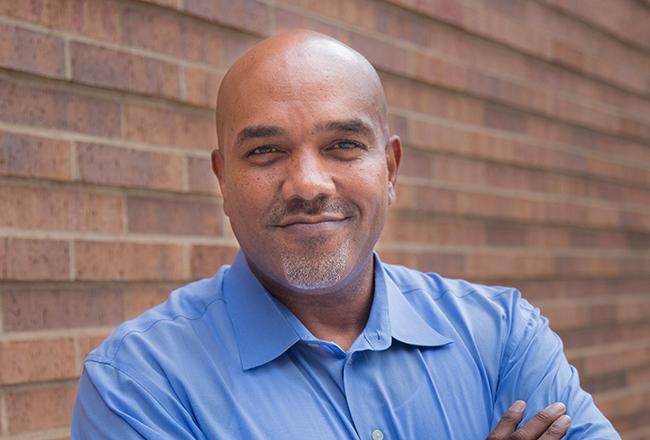 Our Faculty
You'll study with faculty who are thought-leaders and award winners, researchers and professionals in their fields.
Faculty Profiles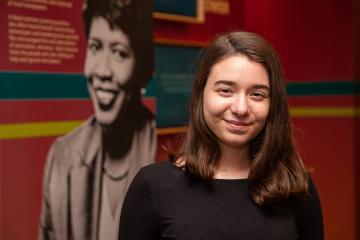 Congratulations to Juliana Gamba '20, recipient of the Ifill Scholarship!
The John L. and James S. Knight Foundation, a national foundation that invests in journalism, the arts, and local communities to foster informed and engaged communities, announced this significant investment in support of The Gwen Ifill College.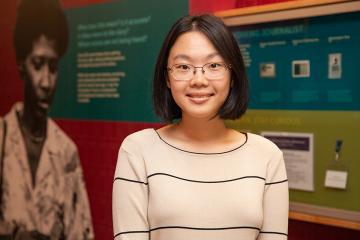 Congratulations to Anna Zhang '20, recipient of the Ifill Scholarship! We caught up with Anna about what the Ifill Scholarship means to her and why she decided to pursue a double major in history and sociology.
WETA (PBS) generously donates the awards and memorabilia to The Gwen Ifill College of Media, Arts, and Humanities.
We caught up with Abby about her experience at Meet the Press and how she hopes to carry on Gwen Ifill's legacy as Dean's Fellow for The Ifill College.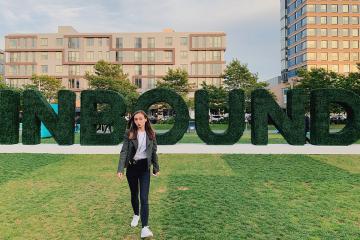 Lauren Kaye '20 tells us about her internship with HubSpot's INBOUND conference and what it was like seeing her hard work on display.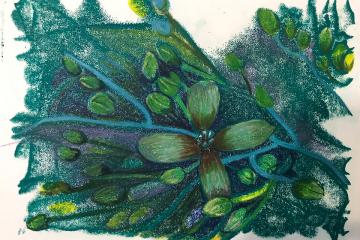 Associate Professor Ellen Grabiner selected for a fellowship at the Virginia Center for the Creative Arts.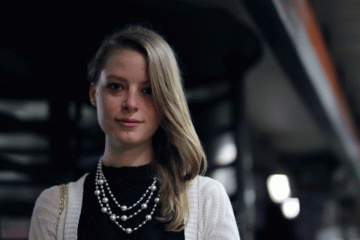 Claudia Willett '11, '15MA/MS is the Project Archivist for the John S. McCain Papers at Arizona State University (ASU). Willett shared with us her efforts to establish a cohesive collection from these materials.
Management and Academic Building, 5th Floor, room 501/502