The Gwen Ifill College of Media, Arts, and Humanities
The Gwen Ifill College of Media, Arts, and Humanities cultivates trailblazers and leaders. Here, you'll study the modes of expression through which we record and interpret the human experience.
"We can't expect the world to get better by itself." — Gwen Ifill
Our students view society through the multi-faceted lenses of language, narrative, art, music, film and contemporary media. You'll hone your creative abilities through real-world projects and on-the-job learning experiences.
As a pioneering Black woman journalist, Gwen Ifill '77 '93HD broke through barriers of prejudice and stands as a model of professional excellence and a purposeful life. The Ifill College aims to carry on that legacy for the next generations. Our mission:
We are a community of educators and learners guided by intellectual curiosity, critical thinking, and generosity of spirit.
We derive strength from our differences and pursue civic engagement through humanistic inquiry that values language, lived experience, artistic expression, and imagination.
We give voice to our stories, past and present, individual and global, told and untold, to influence a future whose questions have yet to be asked. 
How will you do the hard work of imagining a more just future?
---
Look back at the highlights and successes of the past year of the Gwen Ifill College of Media, Arts, and Humanities - The Year in Review 2020-2021
Contact Information
Having trouble deciding what to do? Contact The Ifill College. We'll be glad to help you out.
MCB A-140
300 The Fenway
Boston, MA 02115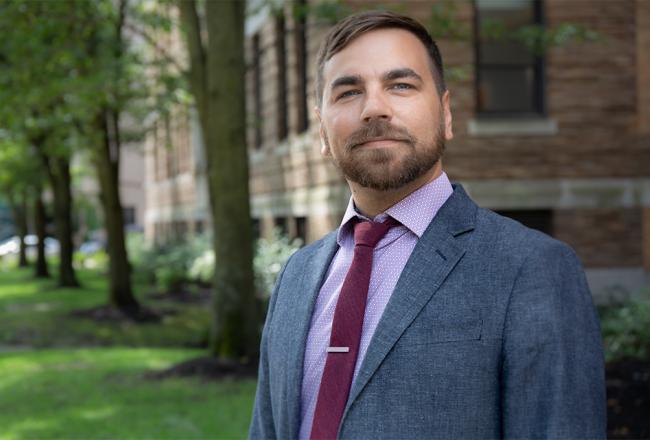 Meet the Dean
Dr. Brian Norman is the Dean of The Gwen Ifill College of Media, Arts, and Humanities. He is a scholar of American and African American literature, professor of English, and academic administrator.
Meet the Dean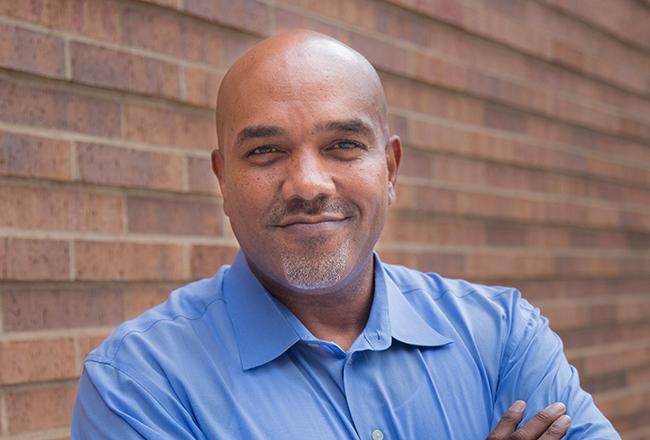 Our Faculty
You'll study with faculty who are thought-leaders and award winners, researchers and professionals in their fields.
Faculty Profiles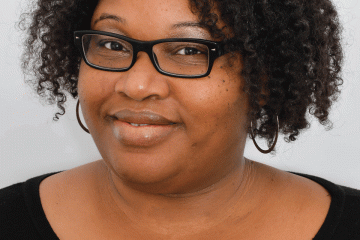 L. Michelle Vital '00 is Interim Director and Assistant Professor of the International Higher Education Master's Program at Lesley University. She reflects on how her double majors in Sociology and African American Studies (now Africana Studies) at Simmons prepared her for her career.
The following is a conversation between Farooz Rather, Assistant Professor, NTT, Department of Literature and Writing at Simmons University, and Taylor Eubanks, graduate student in the Gender and Cultural Studies program. Professor Rather discusses his current manuscript, a novel titled...
Why did you decide to attend Simmons? The idea of a woman-centered education was appealing to me, as I had attended an all-girl's school in the Washington D.C. area since the fourth grade. I had family members who had attended...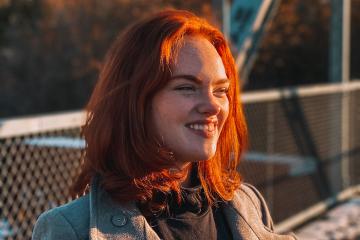 Kate Farrell '23 fill us in on participating in the Ifill Forum and how alumna Gwen Ifill's legacy is felt in the Simmons classroom.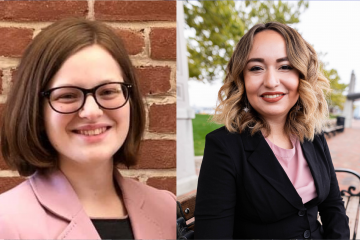 On December 15, 2021, Ifill College students from the Graduate programs in History and Gender & Cultural Studies presented their research at the virtual fall 2021 Colloquia. Thirteen students shared their work in front of peers, faculty, family, and friends...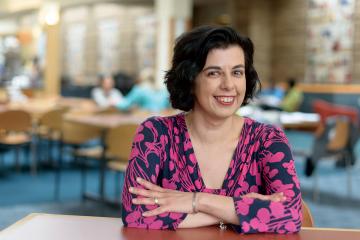 Congratulations to Professor and Alumni Chair in Public Humanities Laura Prieto! The Faculty Mentor Award recognizes a faculty member in the Ifill College who has had a profound impact on the life, career, or direction of students at Simmons University.
From attending team meetings to pitching stories, Katie Cole loved every aspect of her fellowship with PBS NewsHour. We caught up with Katie about this experience and getting her work promoted on-air by Judy Woodruff herself.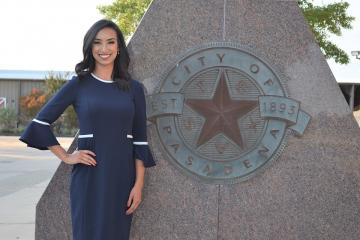 As an artist and elected official, Bianca Valerio takes a creative approach to her community's problems. We spoke with Valerio about her journey into local politics and her hope to redefine what young women in her community are capable of.