The Gwen Ifill College of Media, Arts, and Humanities
The Gwen Ifill College of Media, Arts, and Humanities cultivates trailblazers and leaders. Here, you'll study the modes of expression through which we record and interpret the human experience.
"We can't expect the world to get better by itself." — Gwen Ifill
Our students view society through the multi-faceted lenses of language, narrative, art, music, film and contemporary media. You'll hone your creative abilities through real-world projects and on-the-job learning experiences.
As a pioneering Black woman journalist, Gwen Ifill '77 '93HD broke through barriers of prejudice and stands as a model of professional excellence and a purposeful life. The Ifill College aims to carry on that legacy for the next generations. Our mission:
We are a community of educators and learners guided by intellectual curiosity, critical thinking, and generosity of spirit.
We derive strength from our differences and pursue civic engagement through humanistic inquiry that values language, lived experience, artistic expression, and imagination.
We give voice to our stories, past and present, individual and global, told and untold, to influence a future whose questions have yet to be asked. 
How will you do the hard work of imagining a more just future?
---
Take a look back at our successful first year - The Year in Review 2018-2019
Contact Information
Having trouble deciding what to do? Contact The Ifill College. We'll be glad to help you out.
MCB C-116
300 The Fenway
Boston, MA 02115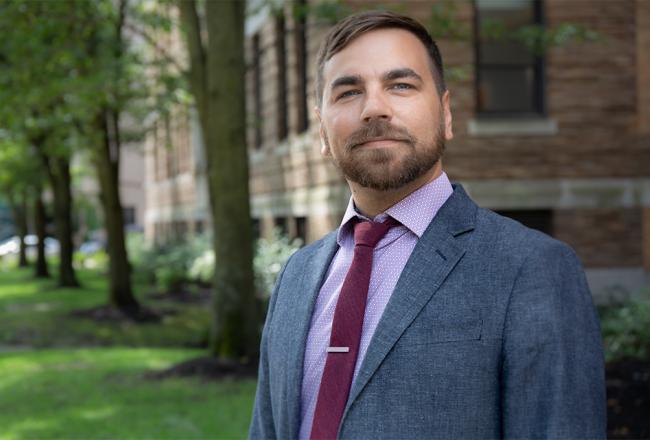 Meet the Dean
Dr. Brian Norman is the Dean of The Gwen Ifill College of Media, Arts, and Humanities. He is a scholar of American and African American literature, professor of English, and academic administrator.
Learn More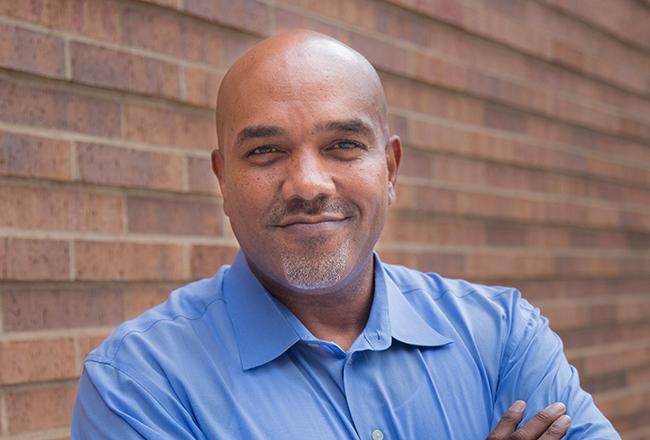 Our Faculty
You'll study with faculty who are thought-leaders and award winners, researchers and professionals in their fields.
Faculty Profiles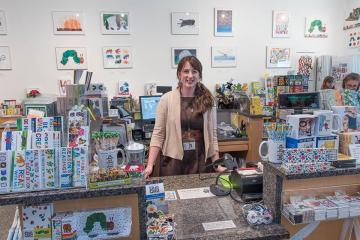 As retail manager of the Erice Carle Museum bookstore, Eliza is an expert in children's literature! We asked Eliza about her journey to the museum and how Simmons empowered her to speak her mind.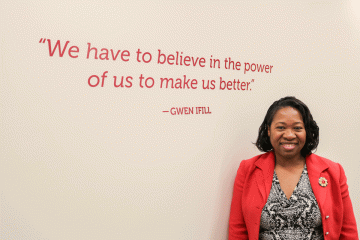 After a career spent as an administrator for Boston Public Schools, UMass Boston, and Martin Luther King, Jr. School, Donna Stewartson '93MBA returned to Simmons last year.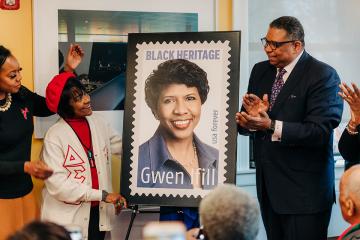 Dozens of excited Simmons students, alumnae/i, faculty, staff, and friends gathered at 300 The Fenway on February 4 for a lively celebration of the new Gwen Ifill "Forever" stamp issued by the U.S. Postal Service January 30 as part of its Black Heritage series. The Gwen Ifill College of Media, Arts, and Humanities hosted the event which it cosponsored with Simmons' Office of Organizational Culture, Inclusion & Equity, and the Postal Service.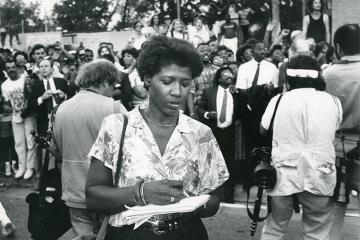 Simmons to honor trailblazing journalist with postage stamp unveiling and a 'Reasons to Write' postcard writing session with the campus community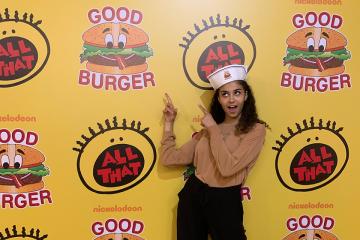 We caught up with Yasmine Ebeed '20 about her internship with Nickelodeon and how she got there!
Third-generation student, Sara Getman '22 tells us about her experience in the Honors Program and what it means to carry on the Simmons legacy.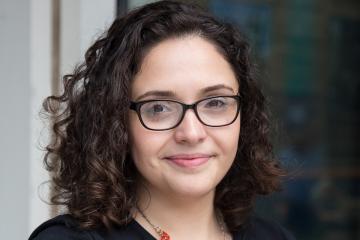 Congratulations to Professor Erica Moura '10, the 2019 recipient of the Alden Poole Faculty Mentor Award!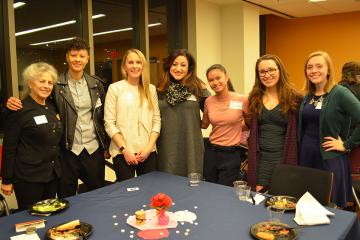 Communications students and alumnae came together for the sixth annual Communications Alumnae-Student Networking Dinner.