Africana Studies
Africana Studies encompasses centuries of history and culture — from the first African and European American relationships to modern day diaspora studies.
Delve into the past to understand the present — and make a positive impact on the future
Our students are intellectually curious and socially aware. They focus on issues of race, gender and class and leave ready to use their knowledge to improve their communities.
You'll be challenged to think critically, analyze complex data, and master research technology — a firm foundation for successful careers or future graduate study.
Learn more about the benefits of this major.
Many of our students tailor their studies to their interests and career goals by adding minors or double majoring. Some common areas of focus that complement Africana Studies include:
Humanities, such as literature, film, journalism or communications
Social sciences, like research, public policy, or health care
Physical sciences, including environmental studies
Interdisciplinary studies, commonly women's studies, management, or education
Students interested in dual-degree programs, double-majors or self-designed majors can consult with department faculty to design an individualized program.
A minor in Africana Studies is also for available for those outside the major. The minor requires:
AST 355 Senior Thesis
or AST 300 Seminar in Selected Topics in Africana Studies
One course from:
AST 101 Introduction to Africana Studies
AST 102 Black Cultures in U.S. Society
AST 240 African American Intellectual and Political History
And three additional courses at the 200 or 300 level.
So you know that Simmons is a great place to be, you've learned about our programs, maybe even come for a visit...now you're ready to apply! Let's get started. 
Assistant Professor and Interdisciplinary Program Director of Africana Studies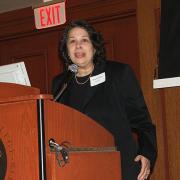 Professor and Chair of Critical Race, Gender and Cultural Studies