For Adult Students: Dix Scholars
Our highly respected Dix Scholars program offers personal support to help you transition to Simmons and manage your educational experience.
Connect with the Office of Academic Advising
For Dix Scholars, The Office of Academic Advising is your one stop for all of your academic needs such as registering for courses and planning your semesters to come. Guidance from our advisors is catered to the unique needs of adult learners. Make an appointment or email [email protected].
Button: Make an appointment with an advisor
Keep a look out for Dix Scholar-specific communication!
The Office of Academic Advising monthly newsletter includes a specific section catered to our Dix Scholars with other general resources and updates. This is also where you will receive information specific to Dix Scholar appreciation each November or around finals.
Alpha Sigma Lambda is an the academic honors society for adult learners. Lookout for information on how to apply to be considered for this national cohort of adult learners.
The Commuter Student/Dix Scholar Lounge (A-075)
The Commuter Student/Dix Scholar Lounge, on the ground level of the MCB, is brightly furnished with comfortable sink-in chairs, and is the perfect place to relax with friends. Along with the Fens Cafeteria and the University Center, the Lounge is a meeting place for commuting students. Commuting students will find that they spend a lot of their time in the Lounge, the Fens and College Center talking, laughing, cramming, and of course, eating.
The Commuter Student/Dix Scholars Lounge is also home to the REEF Support Center, a holistic support center that assists students with basic needs. . The REEF serves all commuter students with supports such as a refrigerator, microwave, tea kettle, SAD Lamps, games, communal office supplies, and snacks.
Make sure to check out our Commuter Services webpage and the REEF Support Center webpage with additional resources to utilize as a Simmons student.
Other Dix Scholar Academic Perks:
Admission, registration, and orientation procedures tailored to the needs of adult learners
A rolling admission calendar
Financial aid, including the Dix scholarship of up to $5,000 (split between the first two consecutive semesters that the student attends)
Generous transfer credit options (up to 80 credits)
Full-time and part-time study options
Credit for prior learning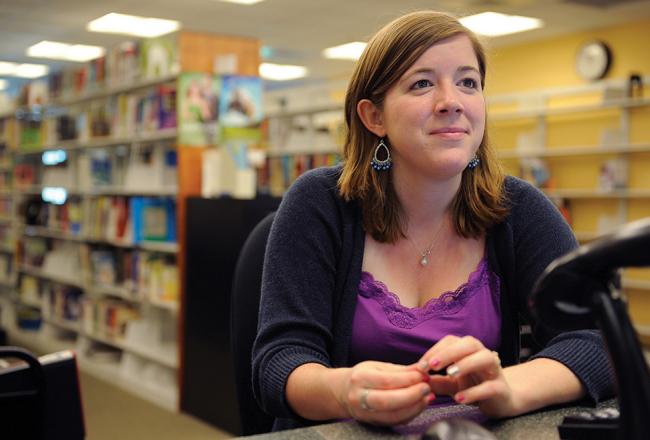 Apply to Simmons
Designed for applicants 24 years or older or students pursuing a second bachelors, the Dorothea Lynde Dix Scholars program provides unique services and support for adult women. 
Apply Now