Randi Lite
Professor of Practice, Biology, and Dir. of Exercise Science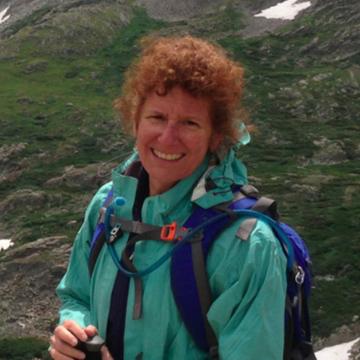 About Me
As a Registered Clinical Exercise Physiologist (RCEP) with the American College of Sports Medicine (ACSM) and a Nationally Board Certified Health and Wellness Coach, I am passionate about the positive role that physical activity can play in chronic disease management and optimizing health. I am also passionate about service to my profession, in particular to advancing career opportunities for exercise professionals to be engaged in preventive health care.
My introduction to exercise physiology occurred with my first job as an Exercise Specialist in a hospital based sports medicine and fitness program. I was lucky to get in on the ground floor of creating a medical fitness facility that served both healthy adults and those with chronic diseases and conditions, like severe osteoporosis, diabetes, heart disease, and cognitive trauma. In those days, even pregnancy was treated like a medical condition when it came to exercise. I was part of a group that pushed for acceptance of a pregnancy exercise program within the sports medicine facility that trained pregnant women like athletes preparing for an event. Our hospital was also an Olympic Research and Training program, so I was privileged to work with Team Handball players before the 1984 games.
I have also worked in Employee Fitness and Wellness as manager of a hospital based Occupational Health Promotion Program. This program serviced area businesses and industries in Central Massachusetts with programs like Back Care Workshops, Smoking Cessation Programs, Employee Fitness Programs, and Stress Management Programs. Here I learned first hand how physical activity and targeted exercise could alleviate workplace-related stress and injury. Our clients ran the gambit from office workers who sat all day to laborers in manufacturing who had very physical jobs involving lifting, carrying, and twisting motions.
My scholarship at Simmons has taken many directions, like working with K-12 children to use technology to learn about wellness, quantifying energy expenditure and muscular demands of Exergaming, assessing and evaluating the physical capacity of athletes on the Simmons Swimming and Diving Team. Most recently, I have been running exercise programs and serving as the Health Coach for Boston Healthcare for the Homeless.
As Program Director for the BS in Exercise Science, I am committed to engaging students in challenging coursework that provides a firm base in science and research alongside real-world experiences to build skill in exercise assessment, prescription, and programming.
What I Teach
Exsc 100 Introduction to Exercise Science
Bio 246 Foundations in Exercise and Health
Bio 231-232 Human Anatomy and Physiology
Bio 332 Exercise Physiology
Bio 370 – Internship (Exercise Science section)
Bio 109 Biology of Women
Exsc 361 Exercise Assessment and Prescription