Tim Hanway
Assistant Professor of Practice and Internship Coordinator for the Exercise Science Program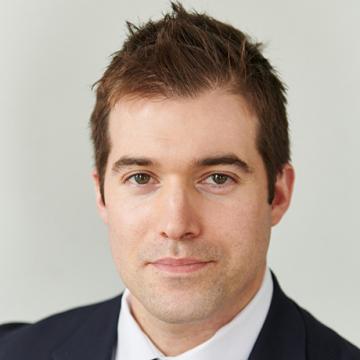 Education
University of Roehampton, London: MS Sport and Exercise Science
State University of New York College at Brockport: BS (Hons) Exercise Physiology
License/Certifications
American College of Sports Medicine (ACSM) Certified Exercise Physiologist
National Strength and Conditioning Association (NSCA) Certified Strength and Conditioning Specialist
United Kingdom Strength and Conditioning Association (UKSCA) Accredited Strength and Conditioning Coach
About Me
Tim Hanway is an Assistant Professor of Practice and Internship Coordinator for the Exercise Science Program at Simmons University.
Before joining Simmons, Tim served as an adjunct professor of Exercise Science at multiple colleges and universities in New England, including Lasell University, Anna Maria College, and Regis College, where he taught various health, human performance, and human movement sciences courses.
He has also spearheaded and supported numerous interdisciplinary, connected learning initiatives, including Lasell University's School of Health Sciences Annual Industry Night and the School of Health Science's Collaboration Recognition Program.
His scholarly interests have culminated in various grant awards and conference presentations, including Lasell University's Packard Grant for Faculty Research and Creative Scholarship, and presentations at the 2022 Environmental Biology Conference, ATStill University's Future of Human Movement Science Conference, and New England American College of Sports Medicine Game-Changers Conference.
Beyond academia, Tim served as the Sports Performance Director at Velocity Sports Performance in Norwood, Massachusetts, for over nine years. He oversaw all high-performance training and education services for members and staff. Before his director role, Tim honed his skills as a professional strength and conditioning coach and sports scientist in the UK, working with 2012 English Premiership Champions Harlequins and Team GB as part of the London 2012 Olympic and Paralympic Games.
With his unique blend of academic and real-world experience, Tim remains committed to consistently pursuing knowledge, growth, and innovation for himself and his students while simultaneously supporting the University's mission of creating and nurturing a community of higher learning that unites passion with purpose.
Area of Expertise
Health Promotion Programs, Corporate Wellness, Executive Coaching, Energy Metabolism, Bioenergetics, Multiple-Sprint Physiology, Strength and Conditioning, Kinesiology, Sports Nutrition, Kinesiology
What I Teach
EXSC 100: Introduction to Exercise Science
EXSC 110: Form and Function in Resistance Training
BIO 370: Internship and Capstone
EXSC 361: Exercise Assessment and Prescription
EXSC 361L: Exercise Assessment and Prescription Lab
EXSC 233: Strength and Conditioning
Community Engagement
American College of Sports Medicine (ACSM) New England Chapter Technology Chair
Publications/Presentations
"Pharmacokinetics of 40mg Sublingual Dose of Delta-Tocotrienol Powder" - 2022 Experimental Biology Conference
"From Average Joes to Elite Pros: Details of Team GB's Paralympic Sitting Volleyball Team's Preparations for the London 2012 Games" – NEACSM "Game Changers" Conference & AT Still University's "Summer Kinesiology" Conference (2022).
Professional Affiliations & Memberships
American College of Sports Medicine (ACSM)
National Strength and Conditioning Association (NSCA)
United Kingdom Strength and Conditioning Association (UKSA)