Charlotte Russell
Teaching Professor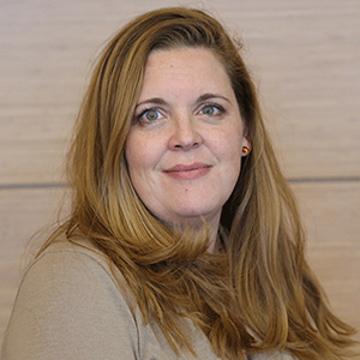 Education
BMedSci (Hons Cell and Molecular Pathology), University of Birmingham, UK
PhD (Molecular Medicine), University of Manchester, UK
About Me
Originally from Bristol, England, Dr Russell moved to the US in 2005 and became a citizen in 2015. She has been a member of the Simmons Faculty since 2006.
What I Teach
BIOL109 Sex, Gender, and Biology
BIOL231 Anatomy & Physiology I
BIOL232 Anatomy & Physiology II
BIOL350 Research (Senior Capstone)
BIOL355 Thesis (Senior Capstone)
Research/Creative Activities
Dr Russell's research and Scholarship is focused on Anatomy, physiology, and reproductive biology. Dr. Russell's book, 101 Case Studies for Anatomy and Physiology, was published through Kendall Hunt, and a new textbook for human reproductive biology and development is planned as an accompaniment to Dr. Russell's 'Sex, Gender, and Biology' course. Current research projects include investigating the longterm effects of hormonal treatment for gender transition, among others.