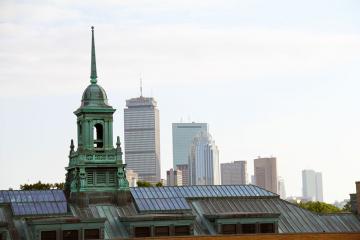 Campus & Community
The Simmons World Challenge is about learning from an international perspective — but how do you learn internationally with the COVID-19 travel restrictions? Professor Kristina Pechulis and Samantha Margolin '23 tell us how students still learned global lessons.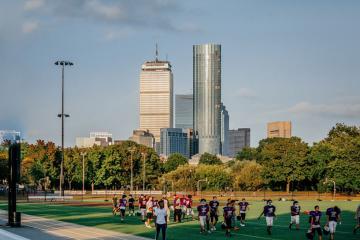 Campus & Community
Happy World Photography Day! This event is a worldwide celebration of the art, history, and love of photography. At Simmons, we'd like to celebrate one of our favorite student photographers: Adriana Arguijo Gutierrez '23.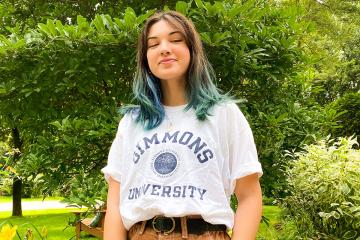 Student Story
Meet public relations and marketing communications major, Bella Yee! We spoke with this first-time Orientation Leader about the importance of giving back to your community and what it was like completing her first year virtually.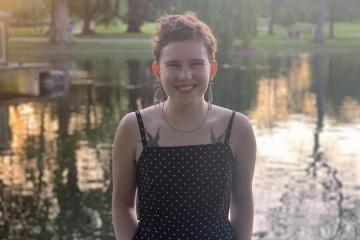 Student Story
Meet economics major, Lucy Lawrence! Read why Lucy chose to attend Simmons and the one lesser-known item she recommends first-years have in their dorms.
Announcement
Cohort of talented faculty helps fulfill commitments to student success and faculty diversity.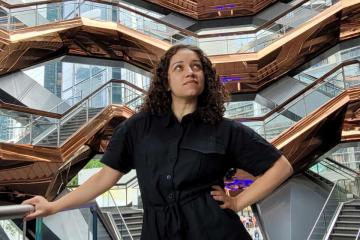 Alumnae/i Feature
When Giavanna Worthy entered the gender and cultural studies masters program, she wanted to expand on her interests. Now, not only is she an HIV Prevention Instructor with the YWCA, but she also played a key role in diversifying the hit CBS series, "Survivor."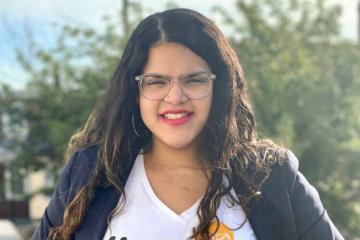 Alumnae/i Feature
Erika Rodriguez '14 utilizes the empowering lessons she learned at Simmons as Executive Director of the Chica Project, a non-profit organization offering mentorship opportunities for Latinas and other women of color.
Student Story
Congratulations to Yasmeen Ibrahim '22, recipient of the Ifill Scholarship! We spoke with Yasmeen about her passion for design and her ambition to elevate her community by shining a positive light on her traditions and values.
Alumnae/i Feature
Gender and cultural studies alum, Kaitlyn Soligan Owens '12MA tells us about her journey into founding the successful Louisville haunt, Trouble Bar, and why it was important for her to build a safe, inclusive and comfortable space.
Student Story
Congratulations to Abrielle Cunningham '23, recipient of the Ifill Scholarship! Learn more about Abrielle's ambitions and how she hopes to do amazing things, just like Gwen Ifill.