Campus & Community
In this panel, Rachel Beaulieu '22, Lila Crum '21, Nicole Rasmussen '21 and Lauren Wagner '21, will showcase the range of possible applications for data science and computer science while also exhibiting their individual areas of expertise.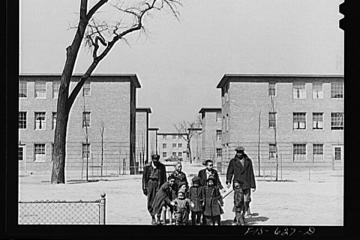 Faculty Spotlight
Assistant Professor Sumayya Ahmed discusses her current project which looks at the archival traces of Black Southerner migration to Chicago through the lens of her maternal great-grandfather, who migrated from Alabama to Chicago in the early 1930s.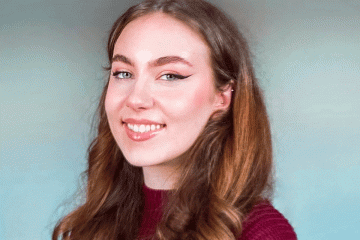 Student Story
Erin Buck '21 is a recipient of the 3D Award for her project, "Food Justice and Social Impact: A Holistic Exploration of Modern Hunger," and will speak on this topic at the Undergraduate Symposium on April 22.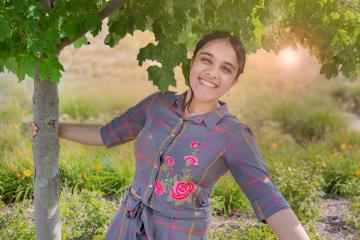 Voices of Simmons
Woman on Campus Saloni Kumar '23 is on a path to claiming her education. When she joined the Simmons community, she had a mission of discovering and reclaiming her history as a South Asian American. Check out how she's achieving this goal.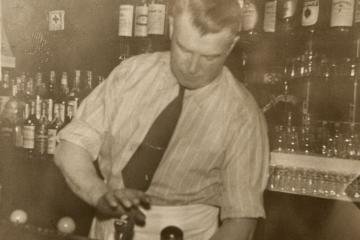 Voices of Simmons
After working at a neighborhood bar for nearly 20 years, Assistant Professor Eric Poulin is combining his current professional work with local barroom culture. In his latest research project, Poulin gives voice to the history made in these integral spaces.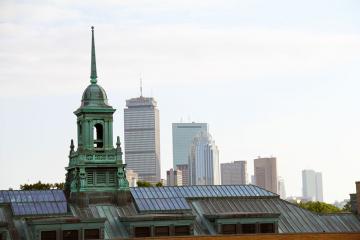 Faculty Spotlight
Simmons University faculty member, Dr. Cherie Lynn Ramirez, is the senior author of a paper published in The Lancet's EClinicalMedicine journal outlining the urgent need for universal, frequent rapid COVID-19 testing to promote greater equity.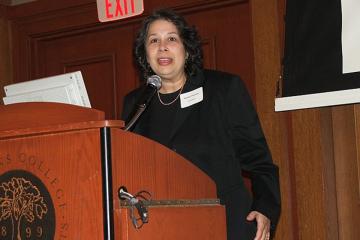 Faculty Spotlight
Meet Dawna Thomas, Professor and Chair of the Sociology Department! Find out why she dedicates her research to her Cape Verdean and African American cultural roots, and learn more about the new Department of Critical Race, Gender, and Cultural Studies.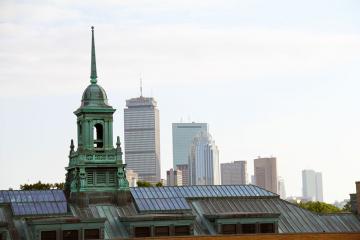 Announcement
Assistant Professor John Young to lead project to advance knowledge about limb generation processes in frogs.
Campus & Community
The Passionate Leaders Project supports undergraduate students seeking to enrich their academic and professional interests by funding learning opportunities beyond the boundaries of the traditional classroom.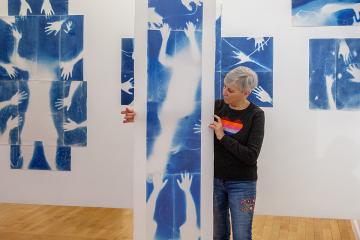 Faculty Spotlight
Edie Bresler, Professor of Practice and Photo Lab Coordinator, tells us how she went from a biology/chemistry major to an art professor, and her latest photography projects.