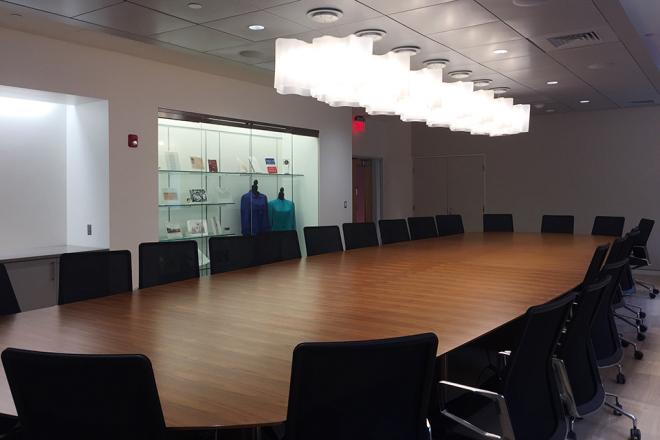 Featured Story
The John L. and James S. Knight Foundation, a national foundation that invests in journalism, the arts, and local communities to foster informed and engaged communities, announced this significant investment in support of The Gwen Ifill College.
Read Story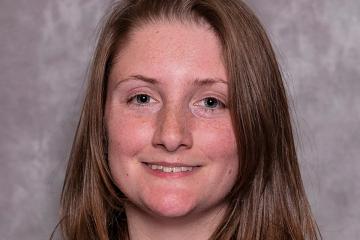 Student Story
Carolyn Dooley '20 selected to attend exclusive business leadership conference. Carolyn Dooley '20 was one of 100 students in the U.S. selected to attend Forté's Spring 2019 College to Business Leadership Conference for Business majors. The conference was held on...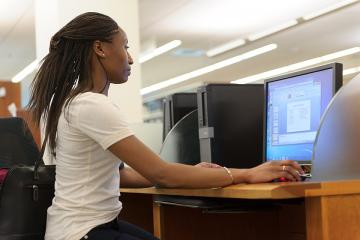 Announcement
Here's one more reason why a Simmons University Master's in Social Work is special.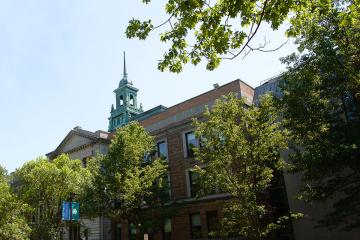 Alumnae/i Feature
Congratulations to our distinguished 2019 Alumnae Award recipients! We are pleased to announce the Simmons University 2019 Alumnae/i Award recipients. Awards will presented on Saturday, June 1 during Reunion 2019 Weekend. Lifetime Achievement Award Sandra Labas Fenwick '72 As president...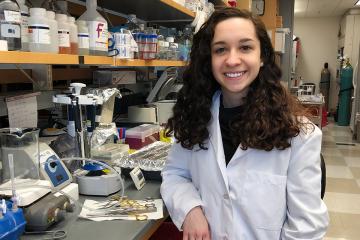 Alumnae/i Feature
Monica tells us how her time at Simmons and King's College London helped her on her career path. Tell us a little bit about your background. I graduated from Simmons in 2016 with a degree in environmental science. A...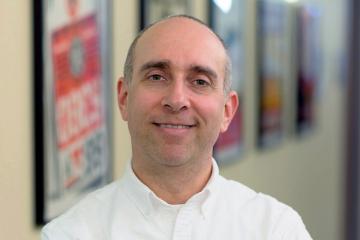 Campus & Community
Libraries, Archives, and Museums Today: Insights from the Field seeks to understand how institutions are adapting to the challenges of working with digital information. Peter Botticelli, Martha R. Mahard, and Michèle V. Cloonan collaborated on Libraries, Archives, and Museums...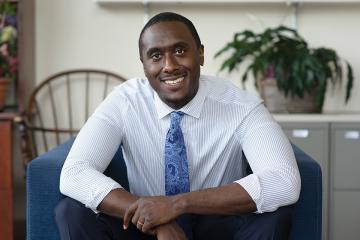 Alumnae/i Feature
The Fathers' Uplift founder joins the 2019 class in the hopes of inspiring a wave of civic innovation. The path to leadership for Simmons University School of Social Work alumnus Charles Clayton Daniels '12MSW is both exceptional and typical: after...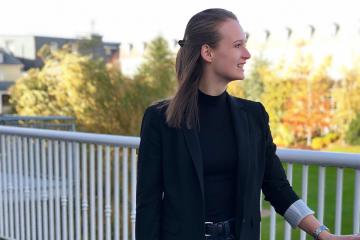 Student Story
Sophie Flynn '20 discusses her internships and gives valuable advice for going after big opportunities. Can you tell us about your co-op at Biogen? What were your duties? At my previous full-time co-op with Biogen, I joined the Organization Effectiveness...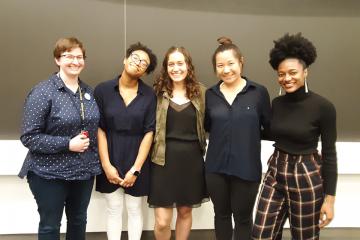 Campus & Community
Math and computer science students present at the 2019 Undergraduate Symposium! Mathematics and computer science students had an impressive showing at the Simmons Undergraduate Symposium on April 23. In addition to poster presentations, a student project was chosen for a...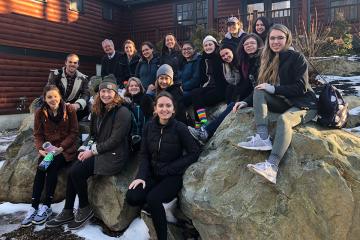 Campus & Community
Grants from the Alumnae/i Association Executive Board fund new experiences for Simmons students. Creating a Climate Camp and getting students into the gym for Club Gymnastics are just two of the ways grants from the Alumnae/i Association are supporting new...
Campus & Community
Seniors present their Capstone research projects. On April 23, seniors in the School of Business presented their Capstone research projects to faculty, friends and fellow students. Professors Indra Guertler, Špela Trefalt, Susan Sampson, and Charlene Spiceland guided...