Alumnae/i Feature
Dr. Stacey Pazar Huth '87 Shares Family's Multigenerational History with Simmons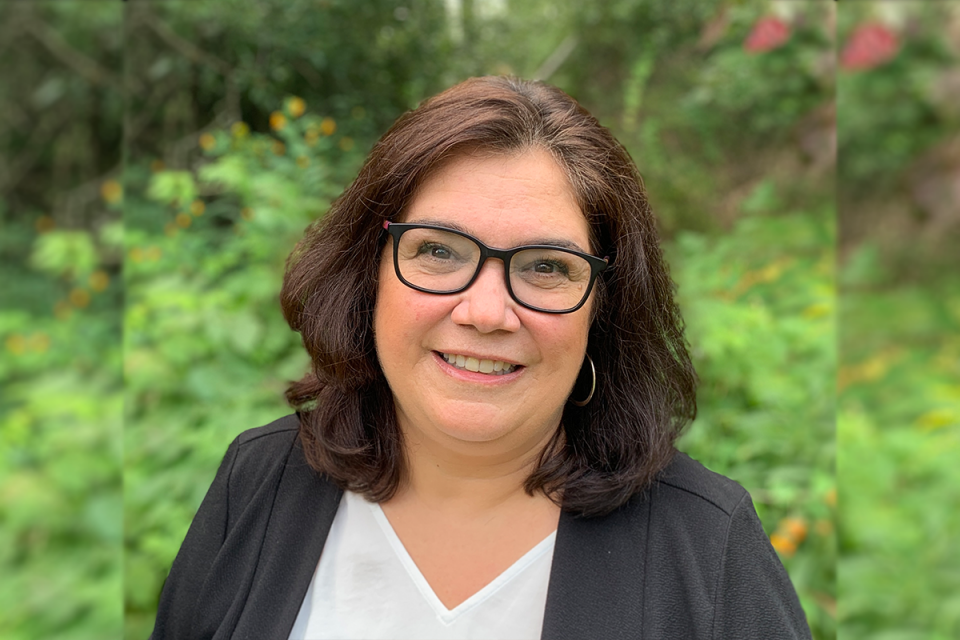 Chemist and biomedical product developer Stacey Pazar Huth '87 is a leading woman in medical diagnostics and research and development. Her enduring connection to Simmons also involves her father, who helped build the campus, and her daughter, a current nursing major. We spoke with Huth about her Simmons journey, the gender bias in STEM, and her understanding of legacy.
For Dr. Stacey Pazar Huth '87, the word "legacy" means something different at Simmons than at most other universities. "Simmons is a women-centered college, and part of the pride of being associated with Simmons is continuing the legacy of equity. It is especially gratifying when this happens across multiple generations."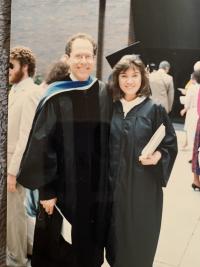 Although initially a Biology major, Huth decided to pursue Chemistry after studying with Professor Emeritus James Piper. "His organic chemistry class was pivotal for me. He just made it all make sense." She developed a special bond with another faculty member in the Department of Chemistry and Physics, Professor Emeritus Leonard Soltzberg. "He was one of my most important and favorite mentors, to this day. Len is a superb human being, and I still keep in touch with him."
Over her three-decades-long career, Huth's roles in biotech medical diagnostics development have been research-based and administrative: she has been a bench scientist, a lead decision-maker, and everything in between. She oversaw a team at Abbott Laboratories where the diagnostic strip for a rapid over-the-counter test for COVID-19 was initially designed and developed, now known as BinaxNow COVID-19 Ag Card.
The product launched in August 2020 for medical providers, and approximately nine months later the general public could purchase it over the counter. In the post-pandemic era, BinaxNow tests are widely available at local drugstores throughout the United States.
"It was quite the accomplishment in such a short amount of time, and I am very proud of what we did," says Huth. "We worked non-stop for several months to develop and deliver this product in a timely fashion, and we did not cut any corners. This achievement definitely had an impact."
Huth is the Founder and Independent Product Development Consultant for Tanager Street, LLC. (Being an avid birder, she named her company after one of her favorite birds, the scarlet tanager). Huth says the supportive and progressive atmosphere at Simmons helped her navigate the challenges of being a woman in STEM and research and development. "I was fortunate to have amazing mentors along the way who were both women and men. Throughout my career, I have often been one of the highest-ranking women in my R&D [research and development] organization. Despite my challenges — or perhaps because of them — I can now reflect upon an impressive track record of delivering quality products to market, which is one of the things I do best."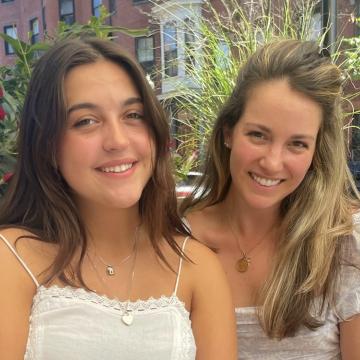 Huth's daughter, Emma Pazar '25 '26MSN is also passionate about the sciences and healthcare. She is currently enrolled in the accelerated 4+1 Nursing Program, where she will obtain her Bachelor of Science in Nursing (BSN) and Master of Science in Nursing (MSN).
"I am loving my time at Simmons, and it is wonderful to work in the new Nursing Simulation Lab," says Pazar. "It was easy for me to choose the Simmons School of Nursing over other schools because of the clinical rotation opportunities with Boston-area hospitals. I am currently doing rotations at Mass General, and am confident that I have chosen the right career path."
Huth's niece, Allison Pazar Sarno '11 '12MAT, who studied Psychology and obtained her Master's in Teaching at Simmons, contributes further to her family's multigenerational history with the institution. Sarno now works as a psychologist at a public high school in Massachusetts.
Being a Simmons alumna, a Simmons mom, and a Simmons aunt are not Huth's only connections to the University. Her father, Emmanuel Pazar, was the General Superintendent of Construction when the old Park Science Center was being built in the early 1970s. (Before then, Simmons students took their science courses in the Main College Building).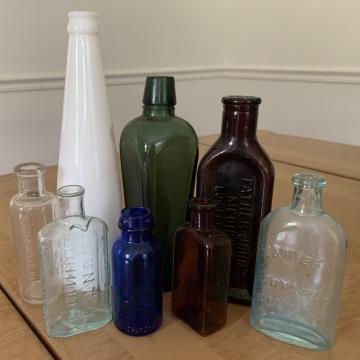 "I was only around five years old when the old science building was being constructed," Huth recalls. "Every so often my father would arrive home with several mud-filled bottles in the back of his station wagon. During the excavation, he uncovered old medicine/apothecary bottles, probably dating to around the 19th century." At that time, most of the area was marshland, and the bottles were likely remnants of un-composted community trash. "As a little girl, my job was to wash out the bottles. We kept them, and my siblings and I still have our own collection."
Although Huth's father passed away before she attended Simmons, faculty members still remembered him. "Years later, Professor Soltzberg and I were standing together in a big lecture hall in the Park Science Center. He told me that during its construction, there was a guy who would keep the old medicine bottles. I said, 'That's my dad!' I cherish this story."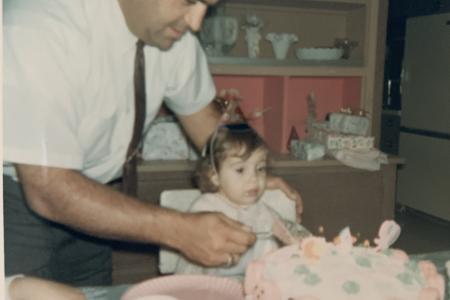 With the October 14 groundbreaking of the Living and Learning Center soon approaching — marking the third and final phase of the One Simmons campus renovation project — Huth is meditating deeply on her father's legacy. She and her father shared a birthday on October 2, as well as a birthday ritual. "When I was a kid, Dad and I would hold the knife together so that we could both cut the first slice of birthday cake. These memories have a new significance: the demolition of the Park Science Center and now the rebuilding of a new structure is another cake-cutting for me. When I think of it this way, it is very sentimental. People and places are intimately conjoined, and my family and I remain deeply connected to Simmons."