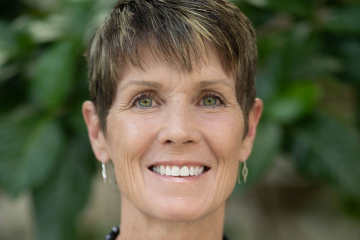 Alumnae/i Feature
Deborah (Cheetham) Mattheus, MSN, PhD, APRN-Rx, CPNP, FAAN, is the Nancy Atmospera-Walch Endowed Professor in School Health at the University of Hawaii at Manoa. Under her leadership, the Hawaii Keiki (child): Healthy and Ready to Learn program has expanded healthcare access to hundreds of K–12 public schools throughout the state.
Student Story
We asked first-generation student Gia Lebrun '24 about her perspective on the college experience and what advice she would give to prospective first-generation students.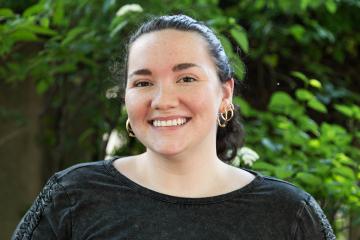 Alumnae/i Feature
Since she majored in Social Work at Simmons, Erin Curley has supported vulnerable individuals in her community. In her current role, she's helping others engage as well by connecting Northeastern students with community service opportunities in Boston and beyond. Curley...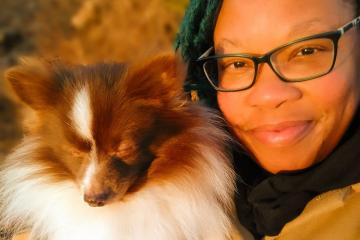 Alumnae/i Feature
Stephanie Seales '09MA has touched many aspects of publishing throughout her career, and is using her understanding of the industry in her works as an author , career coach, book reviewer, and authenticity reader. What led you to study children's...
Student Story
Nursing major Beth Pennington is one of Simmons' first-generation students. She spoke with us about her interest in working with children and why she was drawn to Simmons. What is it like to be a first-generation student? It is an...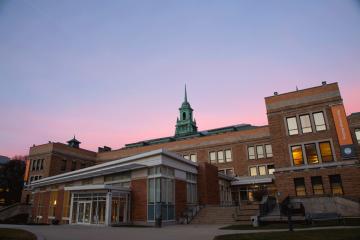 Alumnae/i Feature
"Simmons offered me a scholarship covering my room and board, and my world was changed forever," says Lynne Devnew '67, Co-President of the Alumnae/i Association and honorary officer of the Class of 1967. She had anticipated living at home and...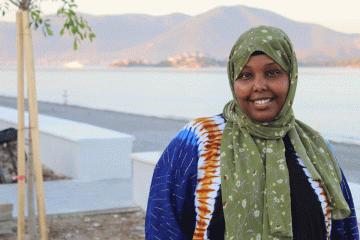 Alumnae/i Feature
Simmons takes pride in giving students the real-world skills and experiences they need to thrive in the workplace. For recent grad Shukri M. Mohamud '21, her Simmons education has served her well post-grad. "Simmons prepares you to network and communicate,"...
Alumnae/i Feature
Before Taylor Mahoney '15 became a PhD candidate at Boston University, she was a first-generation college student at Simmons. Read about her takeaways as she navigated college life, and the unique support Simmons provided.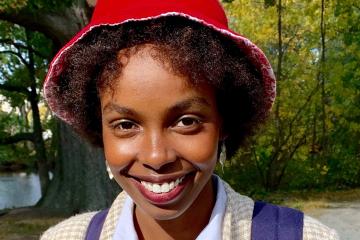 Student Story
Congratulations to Ganad Neka '23, recipient of the Ifill Scholarship! Read how Ganad hopes to be an inspiration to immigrants and refugees who have had similar experiences to hers.
Campus & Community
We're so excited to welcome the Class of 2023 to campus! Take a look at these facts about our newest class.