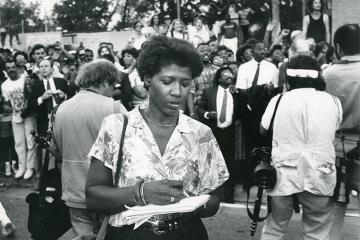 Announcement
Simmons to honor trailblazing journalist with postage stamp unveiling and a 'Reasons to Write' postcard writing session with the campus community
Announcement
Congratulations to Johnnie Hamilton-Mason, now the E.W. White Professor, and Hugo Kamya, who will continue as Social Work Alumni Fund Endowed Chair.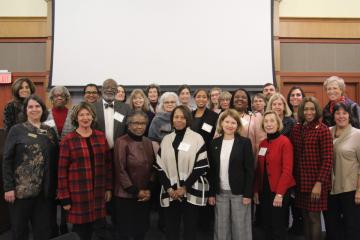 Announcement
Simmons recently welcomed alumnae/i and other interested, influential leaders to campus for the inaugural meetings of the newly launched Deans' Advisory Councils for each of the University's four Colleges.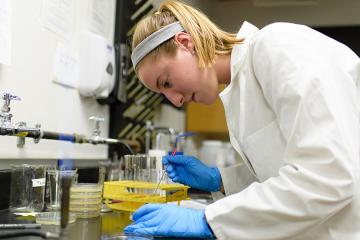 Announcement
This innovative 3+2 program nets students bachelor's degrees from both universities.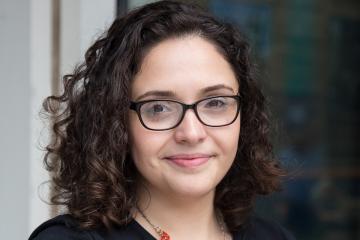 Announcement
Congratulations to Professor Erica Moura '10, the 2019 recipient of the Alden Poole Faculty Mentor Award!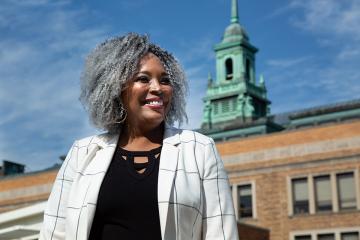 Announcement
The Simmons Magazine is dedicated to reflecting and celebrating the remarkable, diverse community of Simmons alumnae/i, students, faculty, staff and friends.
Announcement
Simmons University proudly announced today the newest appointee to the Deloitte-Ellen Gabriel Chair for Women and Leadership, Susan Brady. Brady, a renowned women's leadership coach, strategist, and author, has served as Managing Director & Chief Executive Officer of the Simmons...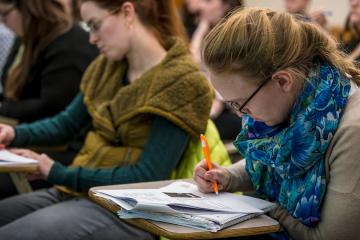 Announcement
A new minor in Health Humanities offers students a broad perspective Simmons University and the Massachusetts College of Pharmacy and Health Science (MCPHS) have created a shared program in Health Humanities, funded by a Davis Grant. The Health Humanities minor...
Announcement
Post-Master's Inter-Professional Informationist Now Accepting Applications Simmons University proudly announced the launch of a new certificate program today, Inter-Professional Informationist (IPI). The IPI will bridge the gap between traditional and emergent skills in health sciences and biomedical librarianship and aims...
Announcement
The John L. and James S. Knight Foundation, a national foundation that invests in journalism, the arts, and local communities to foster informed and engaged communities, announced this significant investment in support of The Gwen Ifill College.