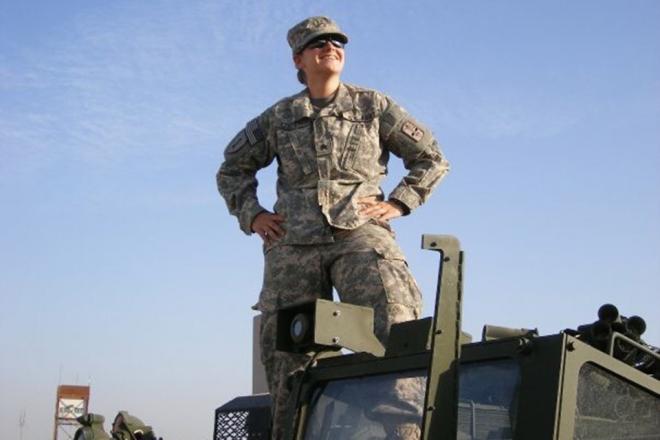 Featured Story
We spoke with Kate about her journey from the Army to Simmons University, and what Memorial Day means to her.
Read Story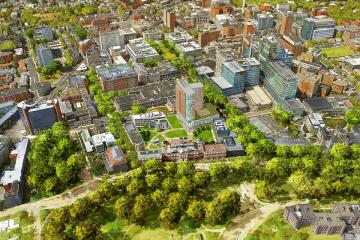 Announcement
This afternoon Simmons is taking an important step forward as we seek to fortify our campus for the next century of scholars. Later today we are filing with the City of Boston our Institutional Master Plan Notification Form/Project Notification Form...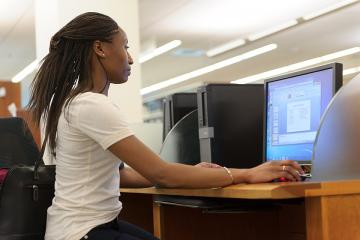 Announcement
Here's one more reason why a Simmons University Master's in Social Work is special.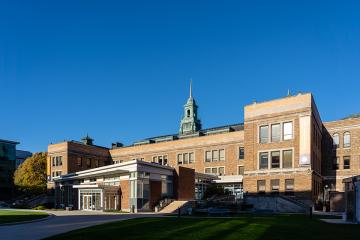 Announcement
President Helen Drinan to depart June 2020 Simmons University today announced the start of a presidential search in anticipation of President Helen Drinan's long-planned departure in June 2020, after more than a decade of leadership. Drinan leaves a financially strengthened...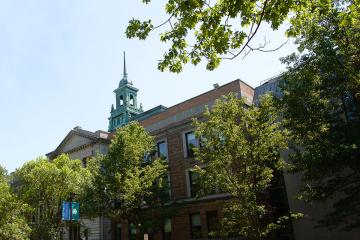 Announcement
Tiffany Dufu, Hafsat Abiola–Costello, Amb. William Bellamy to highlight daylong celebration. Simmons University is proud to announce author, motivational speaker, and women's leadership catalyst Tiffany Dufu; one of the world's leading pro-democracy advocates Hafsat Abiola-Costello; and former U.S. diplomat and...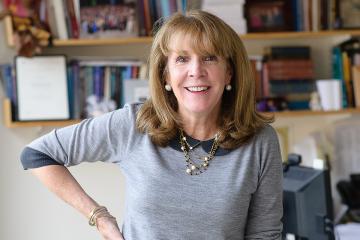 Announcement
Judy Beal, dean of the newly formed College of Natural, Behavioral, and Health Sciences (CNBHS), will retire at the close of the academic year. After a 35-year career at Simmons, Judy Beal, professor of nursing and dean of the newly...
Announcement
Simmons is searching for outstanding candidates to fill three senior leadership roles to guide the University. Over the past decade, Simmons University has recovered from the Great Recession into a position of strength and innovation fueled by on-the-ground and online...
Announcement
Appoints Susan MacKenty Brady as Managing Director Simmons University today announced the establishment of the Simmons University Institute for Leadership to be run by Susan MacKenty Brady, a nationally renowned women's leadership expert. The Institute will take Simmons' longstanding success...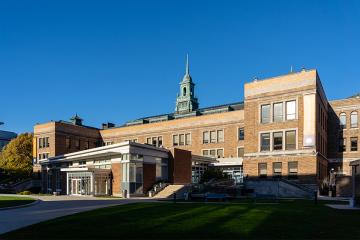 Announcement
Congratulations to Professors Diane Grossman, Jyoti Puri and Špela Trefalt! Simmons Provost Katie Conboy announced the names of three professors who have become Endowed Chairs at Simmons. An endowed chair is a distinctive achievement as it provides funding for salaries...
Announcement
A message from President Helen Drinan. I write to you today with one of the most exciting announcements to date. We all have reason to celebrate as Simmons takes its rightful place in the landscape of higher education as Simmons...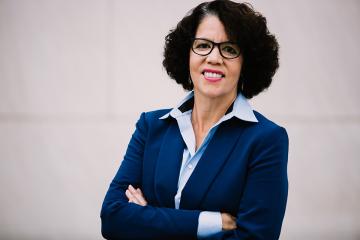 Announcement
We are proud to announce the appointment of Debra Pérez, PhD, as Senior Vice President of Organizational Culture, Inclusion & Equity. Simmons, one of the first institutions of higher education in the United States to focus on preparing women for...