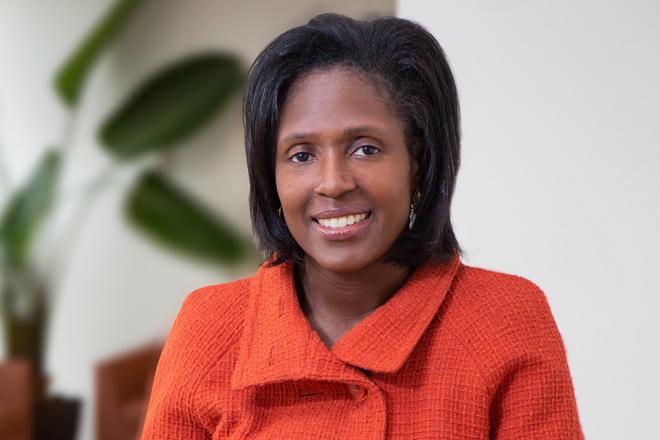 Featured Story
Simmons University's Board of Trustees today announced that Dr. Lynn Perry Wooten has been unanimously selected to serve as Simmons' ninth president, effective July 1, 2020.
Read Story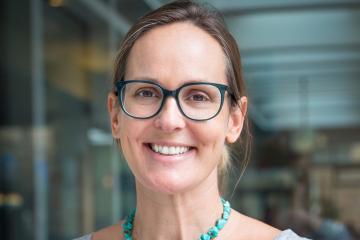 Faculty Spotlight
"Race and Disability in Media Coverage of the Police Homicide of Eric Garner," co-authored by Professor Lydia Ogden, asks clinical social workers to turn a critical eye toward media accounts of police violence, racism, and ableism in order to better treat their clients.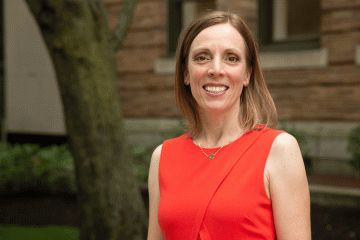 Faculty Spotlight
Professor Špela Trefalt tells us about her upcoming "Coach Approach to Leadership" course and what we can learn by researching the struggles and successes of working women.
Student Story
Nicole tells us about her internships, research, SharkHack and her experience studying abroad in Dublin, Ireland.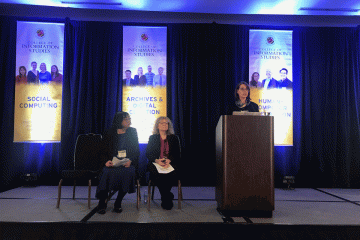 Faculty Spotlight
Simmons SLIS faculty and students work with academic and research libraries to develop the Research Data Management Librarian Academy learning program.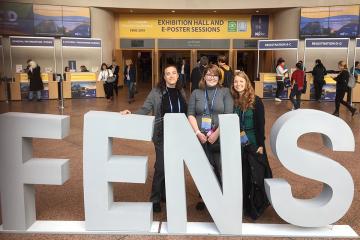 Alumnae/i Feature
Intern of the Year, Emily Trussler, tells us why she decided to pursue a career in nutrition and how Simmons gave her the confidence to succeed.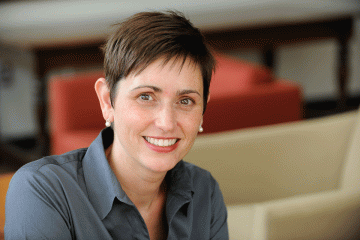 Faculty Spotlight
Professor Michelle Putnam, Editor-in-Chief for the Journal of Gerontological Social Work, discusses a significant oversight in the field of social work: our aging population.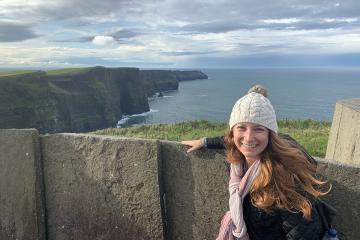 Alumnae/i Feature
We caught up with Julia about presenting at the European Nutrition Conference and the honor of receiving the accolade of Intern of the Year.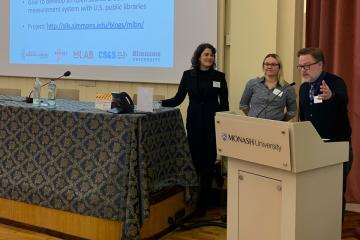 Faculty Spotlight
Assistant Professor Colin Rhinesmith and School of Library Science students, Jo Dutilloy '20MS and Susan Kennedy '20MS presented their research at the 17th Community Informatics Research Network Conference in Prato, Italy.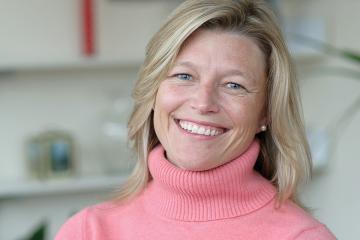 Faculty Spotlight
Jennifer Putney '12PhD, Sara Keary, PhD, Nicholas Hebert '16MSW, Lisa Krinsky '94MSW, and Rebekah Halmo '17MSW received the Rose Dobrof Award for their paper entitled, "Fear Runs Deep: The Anticipated Needs of LGBT Older Adults in Long-Term Care."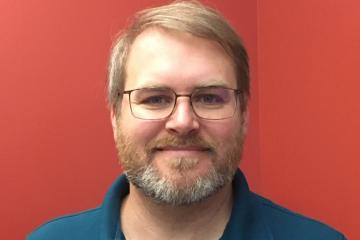 Student Story
We caught up with Social Work PhD candidate, Jeremy Brown '22PhD about his research on a variety of issues relevant to individuals with intellectual disabilities and autism spectrum disorder.