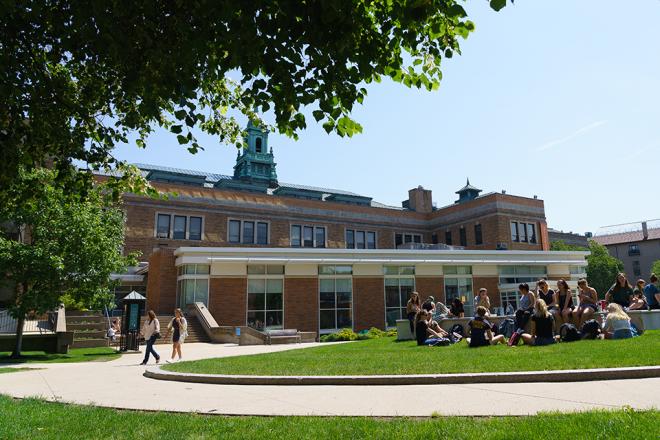 Featured Story
We're so excited to welcome the Class of 2023 to campus! Before our new Sharks officially begin their Simmons journey, take a look at these facts about the incoming class.
Read Story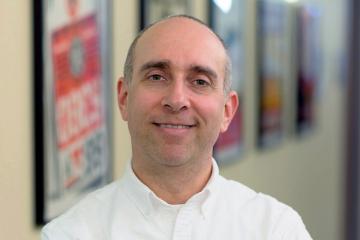 Campus & Community
Libraries, Archives, and Museums Today: Insights from the Field seeks to understand how institutions are adapting to the challenges of working with digital information. Peter Botticelli, Martha R. Mahard, and Michèle V. Cloonan collaborated on Libraries, Archives, and Museums...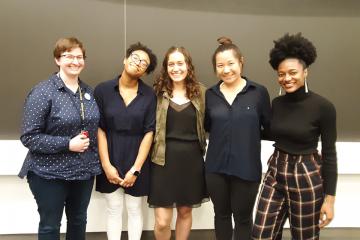 Campus & Community
Math and computer science students present at the 2019 Undergraduate Symposium! Mathematics and computer science students had an impressive showing at the Simmons Undergraduate Symposium on April 23. In addition to poster presentations, a student project was chosen for a...
Campus & Community
Seniors present their Capstone research projects. On April 23, seniors in the School of Business presented their Capstone research projects to faculty, friends and fellow students. Professors Indra Guertler, Špela Trefalt, Susan Sampson, and Charlene Spiceland guided...
Student Story
Doctoral student Kimberly Lavoie uses research and experience to address the technology needs of the school library. Can you tell us about your research? What led you to this topic? My research interests include teacher-librarian collaboration in the digital age,...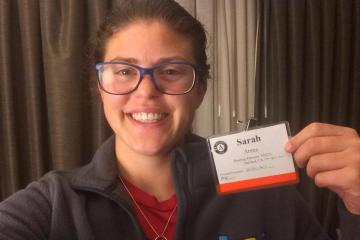 Student Story
SLIS student Sarah Arena supports faculty research. Can you tell us about these research projects? I am currently working on two research projects. The first study is examining ethics in service learning with Assistant Professor Colin Rhinesmith and Meghan Doran,...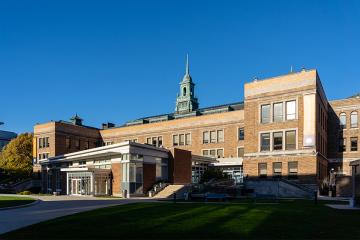 Announcement
Congratulations to Professors Diane Grossman, Jyoti Puri and Špela Trefalt! Simmons Provost Katie Conboy announced the names of three professors who have become Endowed Chairs at Simmons. An endowed chair is a distinctive achievement as it provides funding for salaries...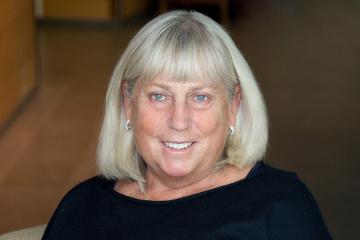 Faculty Spotlight
Professor of Practice Jane Hughes shares the adjustments she has made in the current climate. Can you tell us about your article, "Teaching Globalization in the Time of Trump"? This article was inspired by a negative student evaluation. A student...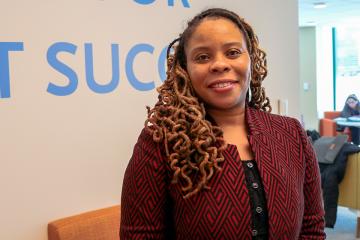 Campus & Community
We chatted with the Director about her role and how students can get involved in undergraduate research! Where did you go to college and what did you study? I received my undergraduate degree from the University of Virginia, majoring in...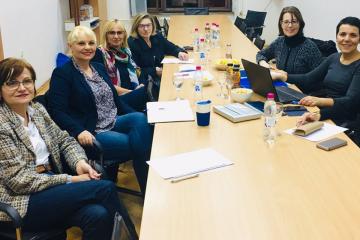 Faculty Spotlight
Professor Erdelez tells us how this study hopes to improve the lives of Alzheimer's patients and their caregivers. Dr. Sanda Erdelez, Professor and Director of the School of Library and Information Science (SLIS), presented at the BOBCATSSS conference in Osijek,...
Faculty Spotlight
Adjunct Faculty Caryn Anderson '04MS is exploring possible projects with universities, nonprofits and government departments all over the world. Adjunct Faculty Caryn Anderson '04MS was accepted to the U.S. Fulbright Program as a Fulbright Specialist. The Fulbright Specialist Program...