Discover Simmons
Explore the latest news from Simmons as well as stories about leadership, science & technology, our faculty and more.
Or search all news stories for the topic of your choice.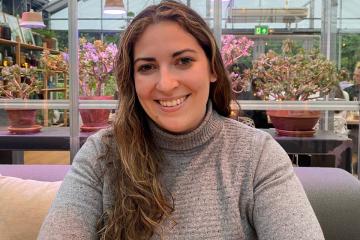 Research librarian Kaitlin Allair shares insights on problematic teen social media use, the dangers of "sharenting," and other aspects of her research.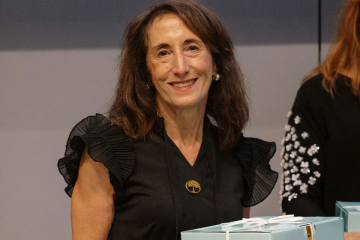 Linda Siperstein Adler shares her career experiences in publishing and technical writing, and her work as chair of the 50th Reunion Committee for the Class of 1973.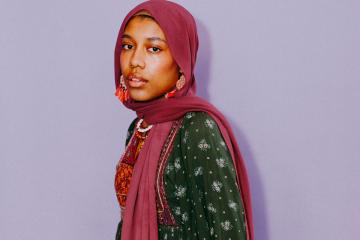 "To me the Ifill scholarship is just that: the inception of an amazing legacy and the prospect of a radical future." — Asiyah Herrera '25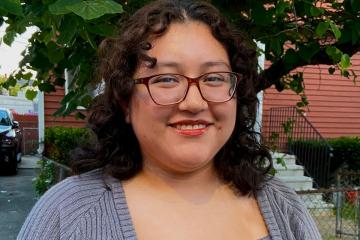 Ifill Scholar Carla Bamaca shares her passion for filmmaking and storytelling to inspire change.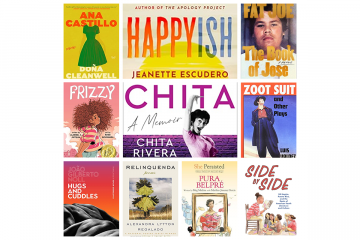 Hispanic Heritage Month acknowledges the meaningful contributions and diverse histories of Latinx individuals and cultures. This year's theme is "Latinos: Driving Prosperity, Power, and Progress in America." We have compiled a reading list of plays, novels, short stories, biographies, memoirs, children's books, academic monographs, and poetry collections by Latinx authors. Happy reading!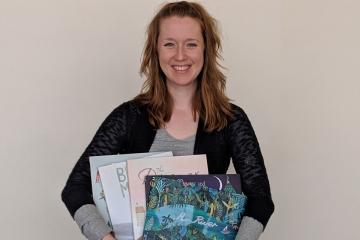 Ariel Richardson '09MA is the Senior Editor in Children's at Chronicle Books, located in San Francisco. We caught up with Richardson about her role, her time at Simmons, and her recent award-winning picture book.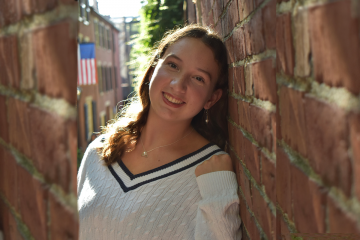 Incoming student Anna Kelly from South Kingstown, Rhode Island, received a $10,000 Gold Award Scholarship from the Girl Scouts, a special recognition for her community service project "Peer-to-Peer Program in Middle School." Kelly spoke with us about her passion for community service, mental health, and nursing.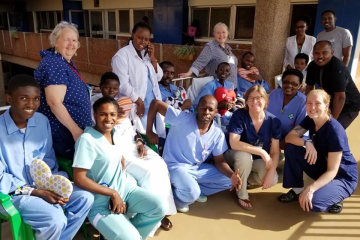 Marilyn Riley '73, who spent 43 years in cardiac ultrasound, shares her experience with Team Heart, a nonprofit organization that provides much-needed cardiac care to patients in Rwanda.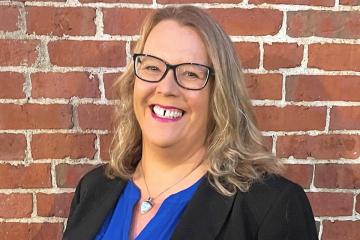 Annmary Connor '23DSW is the Executive Director of Bread & Roses Housing (BRH) in Lawrence, MA, a community land trust that provides affordable homeownership opportunities for low-income individuals in Greater Lawrence. We spoke to Annmary about the importance of this...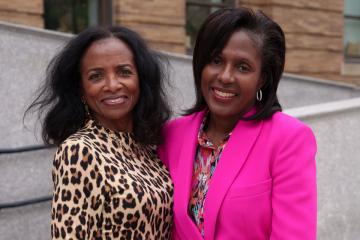 Dr. Adunni Slackman Anderson '73 has spent her career as a leader in education. For over 20 years, she served as Principal for the Montclair Public Schools, and for 10 years as the Lower School Head/Primary School Director for Kent Place School, a private, independent school for girls. We spoke to Slackman Anderson about how Simmons shaped her career, and her advice for future leaders.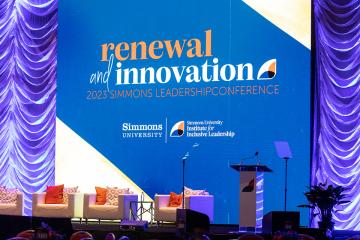 On March 14, 2023, the Simmons Leadership Conference , organized by the Simmons University Institute for Inclusive Leadership (the Institute), took place at the Hynes Convention Center in Boston. This year's conference theme, "Renewal and Innovation," focused on navigating the...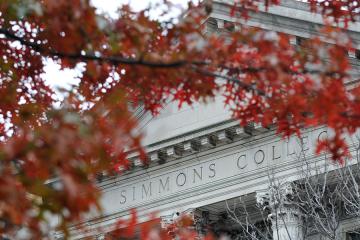 The Passionate Leaders Project (PLP) supports undergraduate students by funding research opportunities that transcend traditional coursework. Participants of the PLP develop research and critical thinking skills and bring the insights of academia to real world issues. This year's cohort addresses mental health, neuroscience, environmental science, the foster care system, and technology.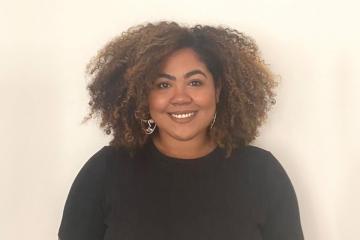 Jennifer Eckert '08MSW, a member of the Simmons University Board of Trustees, provided a generous donation to support the mission of Simmons University to become a beacon of leadership in the world of higher education. A portion of these funds...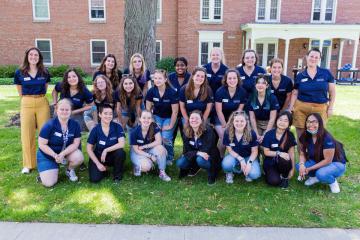 Emily Marder '23 is a Nursing major from Lynnfield, Massachusetts. Emily explains why she became an Orientation Leader: "I had fond memories of my orientation and liked how the Orientation Leaders were able to foster a community feeling and connect...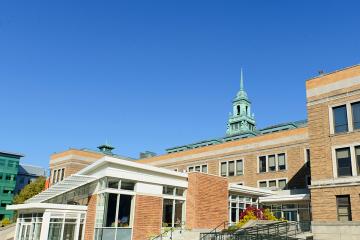 Passionate Leaders Project: Spring 2022 Cohort The Passionate Leaders Project (PLP) supports undergraduate students by funding research opportunities that transcend traditional coursework. Participants of the PLP develop research and critical thinking skills and bring the insights of academia to real...
The 2022 Simmons Leadership Conference , produced by the Simmons University Institute for Inclusive Leadership , focused on the transformational power of "Cultivating Courage and Connection." Such power was evident in speeches given by powerful leaders, including Luvvie Ajayi Jones...
Simmons University is officially partnered with Washington University in St. Louis in the Engineering 3+2 program , in addition to Columbia University . As part of this program, students complete three years of course work at Simmons, followed by two...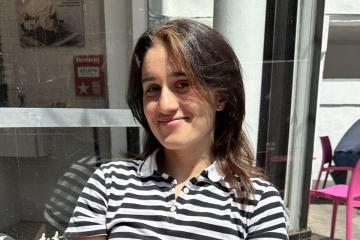 How Did Eva's Time at Simmons University Shape Her Path in Science? Eva Piernas, a recent 2023 alumni, reflected upon her journey at Simmons University, where she majored in Neuroscience on the neurobiology track and minored in Chemistry. As she...
Physics major Geraldina Cruz '23 recently participated in the annual Radiology Research Symposium at Brigham and Women's Hospital (BWH) on May 25. Cruz was one of just two undergraduates who presented research alongside seasoned researchers at BWH. They spoke with...
This month, the National Aeronautics and Space Administration (NASA) awarded $5 million to women's colleges and universities to help increase the retention of women in the fields of science, technology, engineering, and math. Associate Professor of Chemistry and Physics Arpita...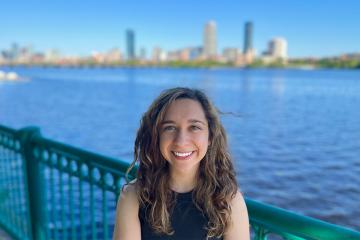 Environmental Science major Monica Alves's first major career revolved around water science . Recently, she has transitioned into oncology-related research data. In this interview, Alves imparts advice on changing careers and discusses her love for writing children's poetry. Tell us...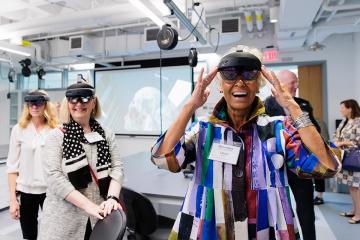 Simmons celebrates the completion of the second phase of the One Simmons project by officially unveiling a state-of-the-art science center and renovated library. On May 23, Simmons University President Lynn Perry Wooten, Chair of the Board of Trustees Regina Pisa...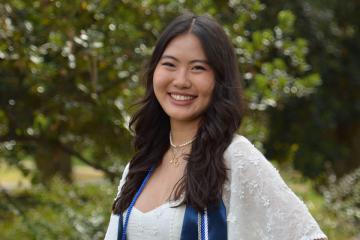 Jessica Wei, a 2022 graduate of Simmons University, has formed a path into the field of environmental science and sustainability. With a major in Environmental Science , specializing in the chemistry track, and minors in Sustainability and Economics, Jessica's journey...
Simmons has a direct connection to the legacy of chemist Avery Ashdown (1891-1970). Based on conversations with former Simmons Department of Chemistry and Physics Chairs Professors Leonard Soltzberg, James Piper, and Peter Bowers, Professor Michael Berger has pieced together the...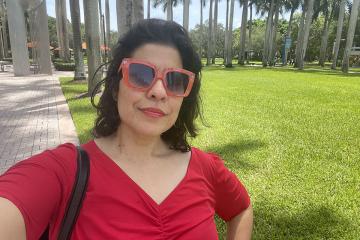 This June, Professor Marilisa Jiménez García received the Children's Literature Association's annual book award for her 2021 monograph, Side by Side. In this text, Jiménez García explores youth literature and culture as a means to comprehend the complex contours of power relations between Puerto Rico and the United States.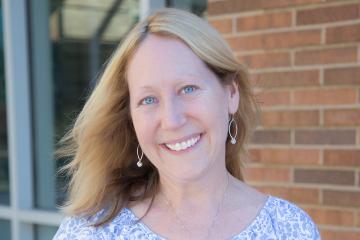 Suzanne Leonard , Professor of Literature and Writing, and the director of the MA in Gender and Cultural Studies, teaches courses on Feminist Media Studies, Women's and Gender Studies, and American Literature at Simmons. The co-editor of Imagining We in...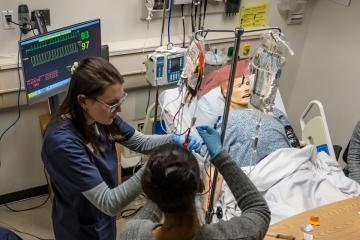 Tina Delouchry, School of Nursing Professor of Practice and Director of the Direct Entry (DE) Master of Science in Nursing (MSN) FNP Program, shares the value of the DE program, which provides an opportunity for students with a Bachelor's degree in a field other than nursing to pursue a degree as an advanced practice nurse.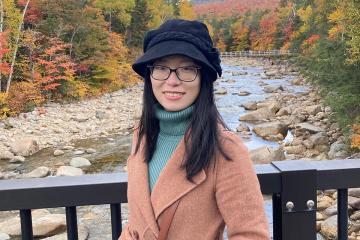 This spring semester, Professor Yunxin Li is participating in the North Star Collective as a Faculty Fellow. The fellowship offers engagement opportunities for BIPOC faculty members from a variety of New England institutions. Li reflects on how the North Star...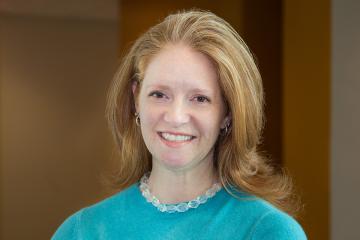 Associate Professor of Practice Kelly Marchant received the Award for Excellence in Nursing Education from the American Nurses Association . "I try to remember what it was like when I was in nursing school, trying to learn these concepts," says...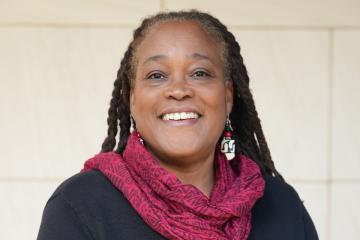 LaDonna Christian, Associate Professor of Practice and Director of the Dotson Bridge and Mentoring Program, has been awarded the Mary A. Manning Nurse Mentoring Award for her work supporting the Dotson Bridge and Mentoring Program at Simmons. Established by the...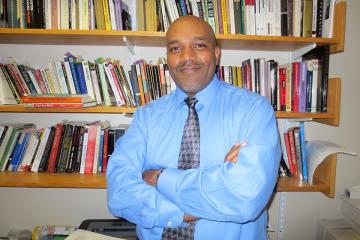 Professor and Department Chair Sheldon George has diverse research and teaching interests in literary and cultural theory, race, and psychoanalysis. He spoke with us about his new scholarship that explores Black women authors from around the world, as well as...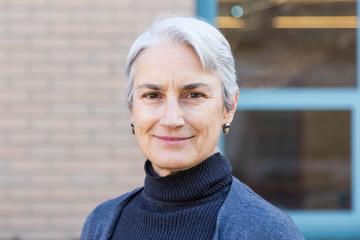 On March 17 at the Special Interest Group on Computer Science Education (SIGCSE) in Toronto, Professor of Mathematics, Computing, and Statistics Nanette Veilleux received the Computing Research Association-Education (CRA-E) Undergraduate Research Faculty Mentoring Award . This award recognizes faculty members...
Media Inquiries
Members of the press should feel free to reach out with questions regarding any aspect of the University, including commentary from faculty experts on the news of the day.
Simmons Magazine
Through news and feature stories, the Simmons Magazine highlights the inspiring ways members of our community are making a difference in their career fields, communities, and the wider world.
One Simmons
As the University changes to meet the evolving needs of our students, we are ensuring that our physical space also meets those needs.