Simmtober
Simmtober is the annual celebration of the Simmons community and our mission, culminating on the birthday of John Simmons, our founder, whose generosity created this university. This Simmtober, we are celebrating by offering new and exciting ways of bringing our community together virtually.
Three ways to get involved
Engage on Simmons Network
Simmons Network is an exclusive online community for alumnae/i to connect with each other and build personal and professional networks. More ways to participate in Simmtober will also be posted on Simmons Network.
Pay it forward
October 30th, Founder's Day, is Giving Day. Make your gift to The Simmons Fund to empower our community and support today's students.
Participate in virtual events and social media activities
We're hosting Simmtober alumnae/i virtual events and social media activities throughout October 26 - 30. Take a look at the schedule below!
October 26th: #MotivationalMonday
All Day: What moves and motivates you? Is it an inspirational quote? An exhilarating activity? A mentor or aspirational figure? Perhaps a cause worth rallying around? Inspire faculty and students with your #MotivationalMonday messages as you share them on Simmons Network and/or social media.
12:00 pm-12:30 pm: Uncovering Implicit Biases: Professor Rebecca Davis will lead a lesson from one of her course sessions and a discussion on implicit biases.
5:00 pm-5:45 pm: Politics of American Pop Culture: Join Professor Leanne Doherty for a conversation on how multiple aspects of popular culture influence American politics.
October 27th: #TogetherTuesday
All Day: Tell us what your favorite activities are to do together, whether it be with one other person or a group of people. Post it on social media and/or Simmons Network with #TogetherTuesday #Simmtober20,and you'll have a list of ideas to search through the next time you're bored or looking to plan!
12:00 pm-12:45 pm: Filtering Out Fake News: Professor Laura Saunders presents material on fake news and her new research.
8:00 pm-8:45 pm: Game On! Virtual Simmons Trivia Night: Join Simmons archivist Jason Wood as he tests your trivia knowledge of Simmons and the Boston area.
October 28th: #WellnessWednesday
All Day: Log onto Simmons Network and social media to share tips about how to balance wellness and manage stress during virtual learning, remote work, and social distant times. Don't forget to tag #WellnessWednesday. Let's also celebrate Simmtober and #WellnessWednesday by aligning our minds, bodies, souls with these two industry experts who happen to also be members of our alumnae/i community!
7:00 am-8:00am: Yoga Class — Vinyasa Flow: Join Nicole Hudson '05 in a Vinyasa Flow class that will focus on building postures and strength from the ground up and the core out.
12:00 pm-12:45 pm: Tennis Talk: Simmons Coach Bob Rauseo, student athletes and alumnae/i athletes will discuss how tennis has become a rising recreational activity during the pandemic.
4:00 pm-5:00 pm: Your Future Career in Media, Arts, and Humanities: Attend this live panel to hear directly from Simmons alumnae/i and professionals about career paths in media, arts, and humanities.
5:00 pm-6:00pm: Yoga Class — Restorative: Join Lindsey Varney '05 for a Restorative class that will provide a safe, grounding experience to slow down your mind and body.
October 29th: #QuadsideThursday
All Day: Color the Quad! Download from Simmons Network or social media and color a page of the Simmons Quad facing the Main Campus Building. Bonus point for those who share their masterpiece on Simmons Network or social media with the hashtags #Simmtober20 #QuadsideThursday #SimmonsPride.
12:00 pm-12:45 pm: Alumnae/i Community Meeting with President Wooten: Gather in our Virtual Quad as President Wooten and Simmons leadership provide a University update.
October 30th: #FreeSpotFriday
All Day: For Founder's Day, #TreatYoSelf and show your #SimmonsPride by wearing Simmons logo attire or colors throughout the day and posting selfies on social media. Bonus point if your selfie has more than one Simmons Shark in them, but you have to tag them and use our hashtags to make it count! Another great way to show your pride is to participate in Giving Day. Make your gift to the Simmons Fund on this day as a way to express your appreciation for the gifts Simmons has given to you!
5:00 pm-6:00 pm: Sip, Sip, Hooray to Simmons!: Join us for a culminating toast to wrap-up our celebratory week. Participants are invited to a virtual tasting and social event with Alyssa DiPasquale '06, entrepreneur and founder of Koji Club, a virtual sake club. Attendees of all ages are welcome and do not have to purchase and consume sake to participate in the social.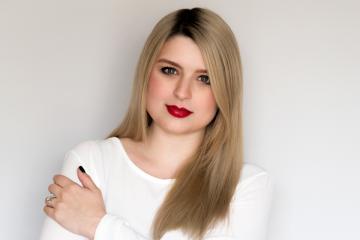 Start-up founder, Vanessa Bruce '09, is driving money directly to women-owned businesses with her online marketplace, Dough. Now a community of over 30,000 users, Dough is shaking up how women-led businesses are funded and tackling economic equity.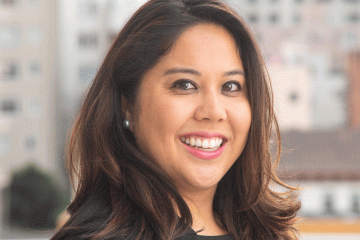 Dean's Advisory Board member, Beatriz Datangel '11, shares her expert advice on nailing a job interview, networking, and crafting an effective narrative that can lead to meaningful marketing.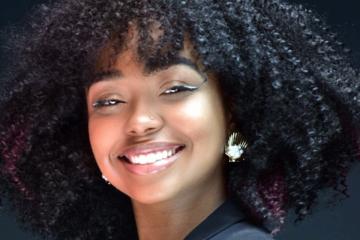 Michelle Musoké '19 shares the three key skills she honed while at Simmons, and how the School of Business set her up for success when navigating the job market.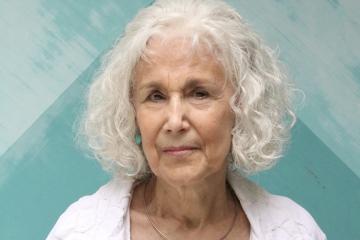 Karen R. Koenig, LCSW, MEd has over 30 years of experience in psychotherapy and eating psychology, publishing eight books on these topics. She has used her work to help countless people with eating disorders and body image issues.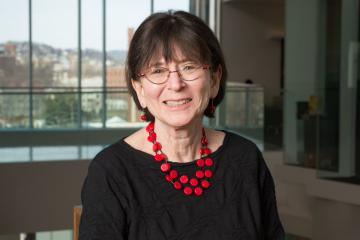 Co-founder of the Association for Women in Mathematics, Lenore Blum, has dedicated her career to increasing women and underrepresented groups in mathematics. We recently spoke with Blum about her many accomplishments in the field.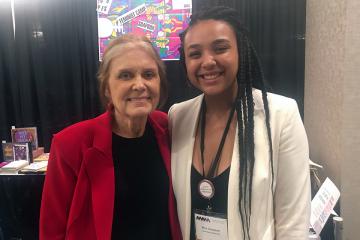 Co-Director of Mass NOW, Bria Gambrell, shares her motivation behind pursuing a dual degree in gender and cultural studies and public policy, and why she finds her position with Mass NOW so rewarding.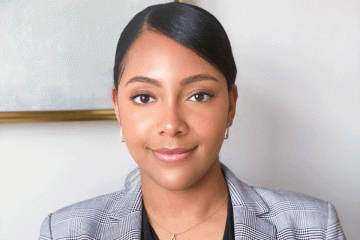 Silva tells us about her unexpected journey into sales and the value of being open to different job opportunities, which may lead to something greater.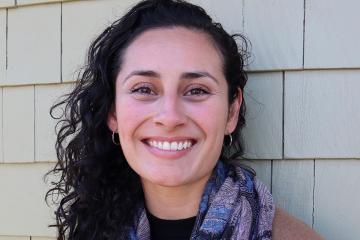 In her role as a clinical social worker, Jacqueline works with patients and families in need of support and resources related to urgent medical care, as well as complex health and social issues.
Upcoming Alumnae/i Events