Department of Children's Literature
Studying Children's Literature at Simmons University
The Master of Arts in Children's Literature engages in rigorous academic study of literature published for children and young adults. The Master of Fine Arts in Writing for Children provides opportunities to develop new manuscripts under the guidance of professionals in the field. Both programs situate works for young people in historical and cultural contexts as they adopt multiple critical perspectives on children's books, young adult literature, and social constructions of child/young adulthood. As publishers, reviewers, editors, agents, and writers, our alumni shape the future of children's literature.
The Center for the Study of Children's Literature hosts a variety of events, including a summer institute, that bring authors, editors, writers, and illustrators to campus. Through the Center, we enjoy partnerships with The Horn Book, The Eric Carle Museum of Picture Book Art, and PEN-New England, among others.
Scholarships, Discounts, Fellowship and Teaching Assistantship Opportunities 
All applicants are considered for a range of university scholarships, including endowed and departmental awards; new and returning students may apply for selective fellowships to help fund their degrees. Students who have completed at least eight credits are eligible to apply for teaching assistantships to gain experience in the classroom and help finance their degree. Additionally, Simmons is proud to offer teachers, librarians, affiliates of partner organizations, and Simmons alumnae/i reduced tuition and other benefits.
Learn More About The Department of Children's Literature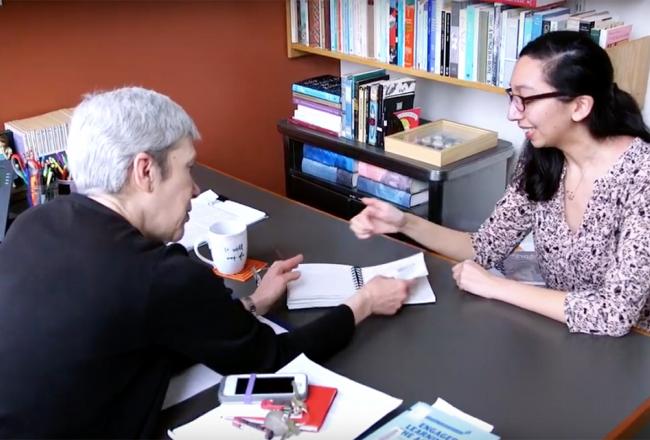 Diverse Voices in Storytelling
Genielysse Reyes '20MFA is adding her diverse voice to storytelling. Learn more about her experience in the Children's Literature program.
More Videos
Children's Literature in the News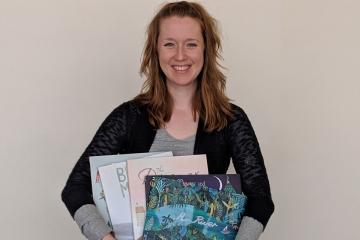 Ariel Richardson '09MA is the Senior Editor in Children's at Chronicle Books, located in San Francisco. We caught up with Richardson about her role, her time at Simmons, and her recent award-winning picture book.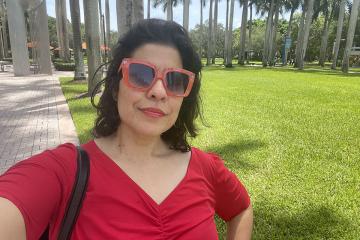 This June, Professor Marilisa Jiménez García received the Children's Literature Association's annual book award for her 2021 monograph, Side by Side. In this text, Jiménez García explores youth literature and culture as a means to comprehend the complex contours of power relations between Puerto Rico and the United States.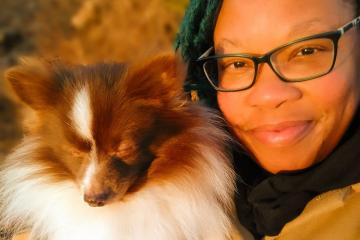 Stephanie Seales '09MA has touched many aspects of publishing throughout her career, and is using her understanding of the industry in her works as an author , career coach, book reviewer, and authenticity reader. What led you to study children's...
Ariel Vanece, who completed the dual Children's Literature MA and Writing for Children MFA program in 2022, recently secured a two-book deal with Penguin / Rocky Pond Books. They spoke with us about what motivates them to write and how...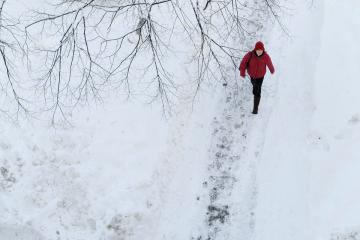 It's snowflake season in New England, and beyond. In honor of the chilly landscape, we asked SLIS and Children's Literature Adjunct Anita Silvey to discuss a particular book from her publishing career: Snowflake Bentley . This book, written by Jacqueline...
This October, Elissa Gershowitz '00MA was officially named Editor in Chief of The Horn Book, Inc. , publisher of a review journal of children's and young adult literature. We caught up with her about her role at the Horn Book...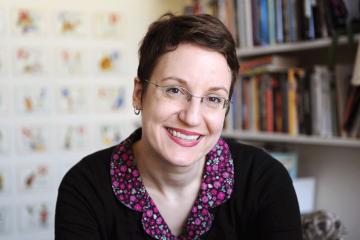 Amy Pattee, Associate Professor and Co-coordinator of Dual Degree MS LIS/MA Children's Literature, will serve as Co-President of the Children's Literature Association (ChLA) for the coming year.
Get to know Assistant Director of Military and Veteran Services Stephen Pusateri. We caught up with Stephen about advocating for our veterans at Simmons, why he loves working with this community, and completing his MFA in Writing for Children.