Division of Mathematics, Computing, and Statistics
The Division of Mathematics, Computing, and Statistics has a long history of preparing both traditional and nontraditional women students for successful careers and for graduate school.
We provide an environment that empowers women in mathematics, computer science, and statistics and helps them to realize their potential in those fields. Sensitive to varied learning styles as well as to the changing workplace, we use a range of teaching methods to address students' individual needs. These include cooperative learning groups, use of computer laboratory investigations, and independent learning, as well as traditional teacher-directed learning. An important focus in our curriculum is modeling and real-world applications.
Students will learn to think critically, logically, and abstractly and gain a strong theoretical foundation on which to build their understanding of current technologies—and to imagine new innovations. Through hands-on class projects, students experiment with the design and development of websites, databases, applications, software, and other technologies. Building bridges between communication and programming, design and technical abilities, these students go on to careers in a wide range of industries.
Majors in Computing:
Majors in Mathematics and Statistics:
Our Faculty
Learn more about our full-time MCS faculty, who are leaders in their fields and mentors in the classroom. 
Simmons Language Lab (SLANG)
Simmons Language Lab is a collaborative center for work on computational linguistics at Simmons University. Ongoing research attempts to bridge the gap between human understanding and machine processing of natural language. In SLANG, Director of Mathematics, Computing, and Statistics and Associate Professor of Computer Science Amber Stubbs conducts research on both written and spoken text, including syntactic and semantic annotations, automated text processing, and studies in speech prosody.
Student Competencies
Computer Science majors will:
Understand the fundamental concepts and theory of computing and their application to solving real world problems.
Express themselves and ideas orally, in writing, and the "languages" of the discipline.
Master current and cutting edge technologies including programming languages, algorithms, databases, systems analysis, web based technologies, networks, security and hardware.
Think abstractly, logically, clearly, and critically.
Work in groups both as a participant and as a leader.
Relate theory to practice.
Be lifelong learners and able to teach themselves.
Understand the ethical, legal, and social implications of technology.
Become gainfully employed in technology related jobs and/or prepared for graduate study.
Student Learning Outcomes for the Mathematics Major
Knowledge of the basic concepts and techniques in core content areas of mathematics and in elementary statistics.
Understanding of the basic concepts and techniques in core content areas of mathematics and in elementary statistics and ability to translate that theory to other disciplines.
Ability to apply the basic concepts and techniques in core content areas of mathematics and in elementary statistics to solve routine homework problems.
Ability to use logical reasoning and analysis to solve more complex problems, including the ability to select from, use and interpret various mathematical approaches.
Ability to communicate mathematical and statistical ideas clearly and precisely, including the ability to develop and write rigorous mathematical proofs.
Ability to read and learn mathematics independently.
Ability to program in a high level programming language.
Student Learning Outcomes for the Biostatistics Major
Select from, use and interpret results of, descriptive statistical methods effectively.
Demonstrate an understanding of the central concepts of modern statistical theory and their probabilistic foundation.
Select from, use, and interpret results of, the principal methods of statistical inference and design.
Communicate the results of statistical analyses accurately and effectively.
Make appropriate use of statistical software.
Read and learn new statistical procedures independently.
Amber Stubbs
Director of Mathematics, Computing, and Statistics and Associate Professor of Computer Science
M-F, 8:30AM - 4:30PM

M107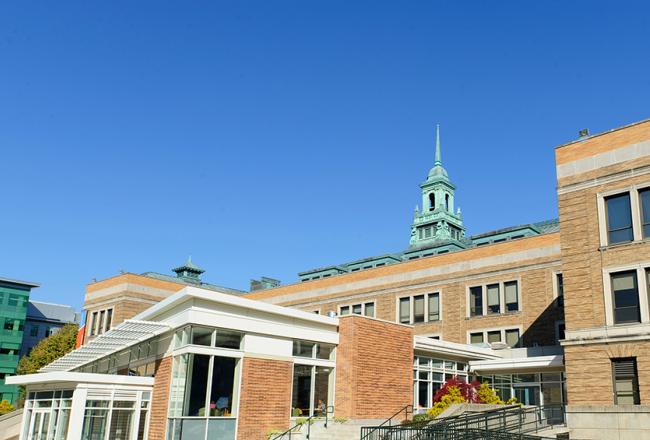 Computer Science Opportunities
Your source for professional, pre-professional, and internship opportunities. 
Access Jobline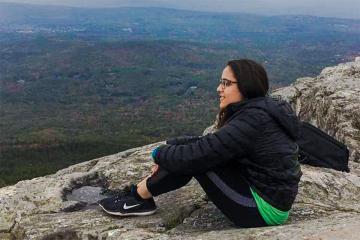 Did you know that Woman on Campus Saloni Kumar '23 is undecided? If you're thinking of entering school without declaring a major, check out Saloni's tips to help you navigate this process.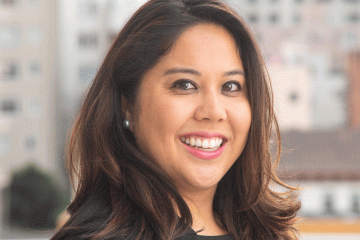 Dean's Advisory Board member, Beatriz Datangel '11, shares her expert advice on nailing a job interview, networking, and crafting an effective narrative that can lead to meaningful marketing.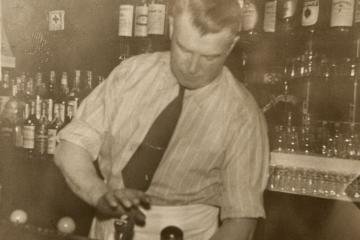 After working at a neighborhood bar for nearly 20 years, Assistant Professor Eric Poulin is combining his current professional work with local barroom culture. In his latest research project, Poulin gives voice to the history made in these integral spaces.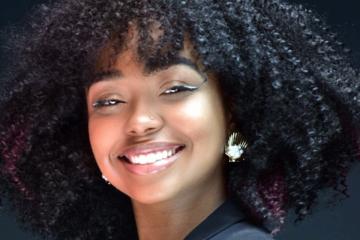 Michelle Musoké '19 shares the three key skills she honed while at Simmons, and how the School of Business set her up for success when navigating the job market.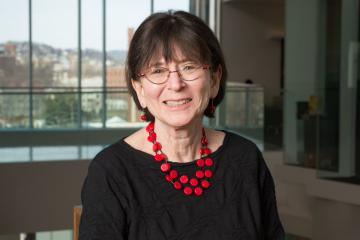 Co-founder of the Association for Women in Mathematics, Lenore Blum, has dedicated her career to increasing women and underrepresented groups in mathematics. We recently spoke with Blum about her many accomplishments in the field.
Library and Information Science students share their experiences completing fieldwork during the pandemic, and tell us the advantages of online internships.
We caught up with data science and analytics major, Ismah Ahmed '22, about her COVID-19 project and online learning during a pandemic.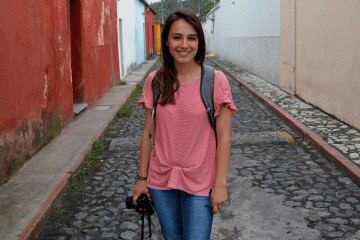 Congratulations to Carolina Quiroa '21MS, recipient of the 2019 Elmar W. Seibel Scholarship. In her award application, Quiroa shared her experience preserving the visual history of Guatemala.