Division of Mathematics and Computer Science
The Division of Mathematics and Computer Science has a long history of preparing both traditional and nontraditional women students for successful careers and for graduate school.
We provide an environment that empowers women in mathematics and computer science and helps them to realize their potential in those fields. Sensitive to varied learning styles as well as to the changing workplace, we use a range of teaching methods to address students' individual needs. These include cooperative learning groups, use of computer laboratory investigations, and independent learning, as well as traditional teacher-directed learning. An important focus in our curriculum is modeling and real-world applications.
Students will learn to think critically, logically, and abstractly and gain a strong theoretical foundation on which to build their understanding of current technologies—and to imagine new innovations. Through hands-on class projects, students experiment with the design and development of websites, databases, applications, software, and other technologies. Building bridges between communication and programming, design and technical abilities, these students go on to careers in a wide range of industries.
Majors in Computing:
Majors in Mathematics and Statistics:
Simmons Language Lab (SLANG)
Simmons Language Lab is a collaborative center for work on computational linguistics at Simmons University. Ongoing research attempts to bridge the gap between human understanding and machine processing of natural language. In SLANG, Assistant Professor Amber Stubbs and Director of Computer Science and Informatics Program Nanette Veilleux conduct research on both written and spoken text, including syntactic and semantic annotations, automated text processing, and studies in speech prosody.
Faculty:
Student Competencies
Computer Science majors will:
Understand the fundamental concepts and theory of computing and their application to solving real world problems.
Express themselves and ideas orally, in writing, and the "languages" of the discipline.
Master current and cutting edge technologies including programming languages, algorithms, databases, systems analysis, web based technologies, networks, security and hardware.
Think abstractly, logically, clearly, and critically.
Work in groups both as a participant and as a leader.
Relate theory to practice.
Be lifelong learners and able to teach themselves.
Understand the ethical, legal, and social implications of technology.
Become gainfully employed in technology related jobs and/or prepared for graduate study.
Student Learning Outcomes for the Mathematics Major
Knowledge of the basic concepts and techniques in core content areas of mathematics and in elementary statistics.
Understanding of the basic concepts and techniques in core content areas of mathematics and in elementary statistics and ability to translate that theory to other disciplines.
Ability to apply the basic concepts and techniques in core content areas of mathematics and in elementary statistics to solve routine homework problems.
Ability to use logical reasoning and analysis to solve more complex problems, including the ability to select from, use and interpret various mathematical approaches.
Ability to communicate mathematical and statistical ideas clearly and precisely, including the ability to develop and write rigorous mathematical proofs.
Ability to read and learn mathematics independently.
Ability to program in a high level programming language.
(617) 521-2705

M-F, 8:30AM - 4:30PM

M110
(617) 521-3767

M-F, 8:30AM - 4:30PM

M107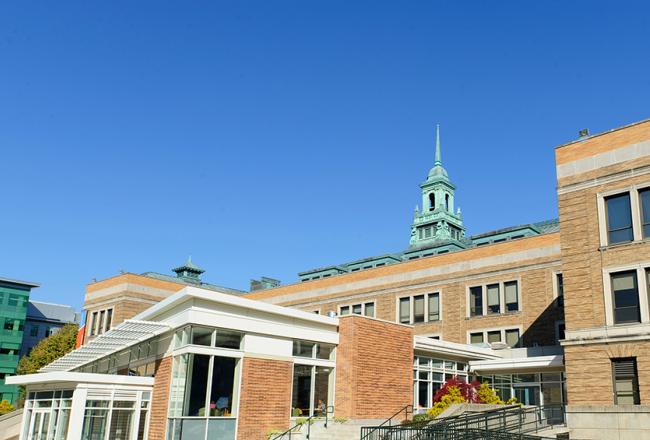 Computer Science Opportunities
Your source for professional, pre-professional, and internship opportunities. 
Access Jobline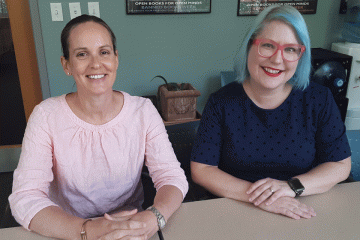 SLIS and SSW faculty collaborate to support the mental health needs of library patrons, and the staff who serve them.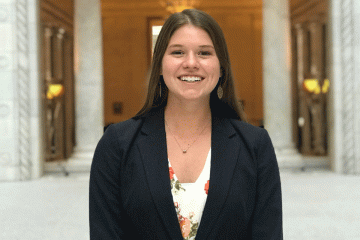 Gabrielle Freeman '20 tells us about the valuable lessons she learned from her internships.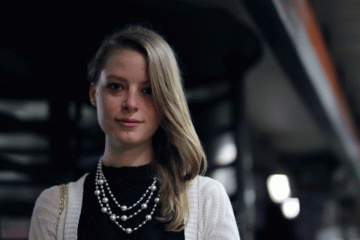 Claudia Willett '11, '15MA/MS is the Project Archivist for the John S. McCain Papers at Arizona State University (ASU). Willett shared with us her efforts to establish a cohesive collection from these materials.
Charlotte tells us about her experience as the Sustainability Club President and her internship at NASA this summer!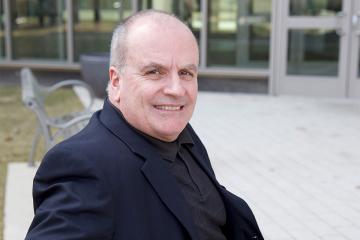 School of Business Faculty Examine Sustainability Associate Professor Susan Sampson and Professor Ed Vieira are conducting a study that examines the sustainability reports of some of the world's largest retail chain companies. This is the largest scale study ever conducted...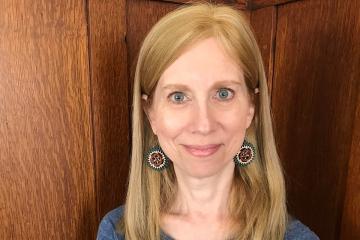 The School of Library and Information Science (SLIS) Alumni Executive Board is proud to announce that the 2019 Distinguished Alumni Award has been given to Karen Adler Abramson '99MS, Director of Archives at the John F. Kennedy Presidential Library and...
A Conversation with Retiring Faculty Member Patricia Deyton. How were you first drawn to Simmons? In 2004 I became the Faculty Director of the Center for Gender in Organizations (CGO) and instructor in the undergraduate program, teaching multiple sections of...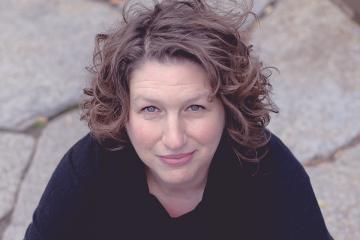 Jessica Halem '16MBA shares her work with the Sexual and Gender Minorities Health Equity Initiative. Can you tell us about your role at Harvard Medical School? Harvard Medical School (HMS) sits uniquely at the intersection of higher education, healthcare policy,...
Linda K. Paresky Conference Center, MCB 3rd floor