Faculty Spotlight
Professor Nanette Veilleux Awarded Undergraduate Teaching Award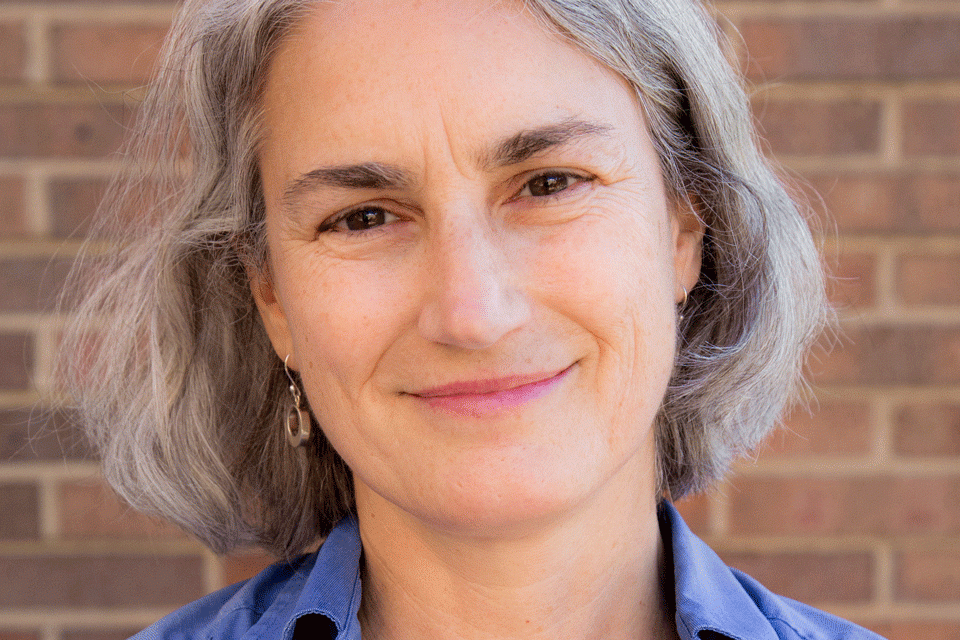 Professor Nanette Veilleux, from the Division of Mathematics, Computing, and Statistics, was selected by the IEEE (Institute of Electrical and Electronics Engineers) Computer Society's Awards Committee and the Society's Board of Governors to receive the 2022 IEEE Computer Society Mary Kenneth Keller Computer Science and Engineering Undergraduate Teaching Award.
The annual award recognizes faculty members for "outstanding contributions to undergraduate education through teaching and service." Dr. Veilleux's award citation recognizes her "for supporting young women in the STEM fields by inspiring students in the classroom and creating innovative curriculum and research opportunities at a women-centered institution." Recipients are given a plaque and a $2,000 honorarium.
Dr. Veilleux was recognized by students and colleagues for her dedication to mentoring Computer Science students, and for involving them in her research projects. She reaches beyond the classroom to connect her students to experiences that will broaden their interests, including organizing a hackathon for students at Simmons. In May 2018 and 2019, Dr. Veilleux traveled to Rwanda with SLIS Associate Professor Lisa Hussey, where they worked with students and teachers at the Maranyundo Girls School in Nyamata. Dr. Veilleux trained students as lab curators, to encourage students to use the computer lab independently. She also worked with students on developing ideas for their final projects, and advised several students on the development of computer programming and applications.
Associate Professor and MCS Division Director Amber Stubbs has worked with Dr. Veilleux as a colleague and a student, and has cited her support as pivotal to her own career. "Nanette gives all her students the same attention she gave me," says Dr. Stubbs. "She advises research projects for students who are interested in graduate school, helps students who want to enter the workforce to find jobs, and keeps in touch with Simmons alumnae, all while continuing to inspire new undergraduates to pursue Computer Science."
"Nanette is dedicated to fostering student interest and encouraging them to deepen their knowledge with research," says College of Organizational, Computational, and Information Sciences Dean Marie desJardins. "This nurturing begins with stellar instruction, which she has been delivering to Simmons students with passion, humor, and patience since 2005."