Department of Communications
Our mission is to provide an intellectually rigorous path of study of communications media. The program emphasizes the development of critical thinking, superior writing capabilities, a contemporary visual intelligence, technical competence, and effective oral communication. By blending integrative learning with a deep understanding of communications theory, the department provides in-depth professional preparation for various fields in communications. The department faculty is committed to standards of excellence and to the creation of a climate where students strive to make a difference in the community.
Students actively engage with the challenge of communication for the screen, the page, and the web while gaining an understanding of the impact of the media on society and the individual.
These objectives are accomplished in a supportive environment of collaboration, creativity, and active engagement with experiential learning led by a faculty of professionals and scholars.
Programs in this Department:
Learning Outcomes
Students learn to craft clear visual, oral and written messages, in the forms and styles appropriate for the communications professions, audiences, and purposes they serve.
Students learn to think critically, creatively, and paradoxically, both collaboratively and independently. 
Students learn to analyze and critique meaning making in the visual, oral and written arenas. 
Students learn to skillfully employ the appropriate current technologies and tools for the communications professions in which they work. 
Students learn to demonstrate a knowledge of the laws of freedom of speech and the press 
Students learn to demonstrate an understanding of the ethical and legal responsibilities associated with being a communicator. 
Students learn to demonstrate knowledge of the history of communications and its theory, as well as the role of theorists, professionals and institutions in shaping the field. 
Students learn to recognize the diversity among communications professions, audiences, and purposes and the impact of their cultural contexts within a global society.
Students learn to evaluate their own work and that of others, syntactically and semantically.
Journalism Concentration
Demonstrate writing, interviewing, reporting, and synthesizing skills.
Locate and evaluate information on the Internet, in public documents and through personal interviews.
Choose credible sources.
Critically evaluate the written word for accuracy, fairness, clarity, appropriate style, grammatical correctness, and originality.
Media Arts
Skillfully craft written, visual, and oral messages and narratives.
Select and skillfully use appropriate platforms.
Recognize and assess issues of ethics, media censorship, and media law.
Recognize the effects of cultural, historical and institutional contexts on written, visual, and oral messages and narratives.
PR/Marketing
Select and skillfully use tools appropriate for the PR/MarComm profession.
Plan messages and communications appropriate to their situations and publics.
Demonstrate a clear understanding of the principles of Public Relations and Marketing Communications.
Web Design and Development
Be able to design web pages and create simple static websites utilizing valid, semantic, and accessible HTML and CSS.
Will be able to describe the entire web design process (Research, Information Architecture, Design, Production).
Will be able to articulate a clear website design vision through use of wireframes, mood boards/style tiles/ and mockups.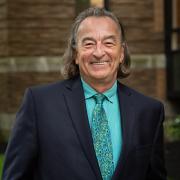 (617) 521-2843

M-F 9 a.m. - 5 p.m.

E124