Your Simmons
With a dynamic community of more than 4,000 students, Simmons University is always moving forward. Our commitment to the success of our students guides our vision and reflects our core values.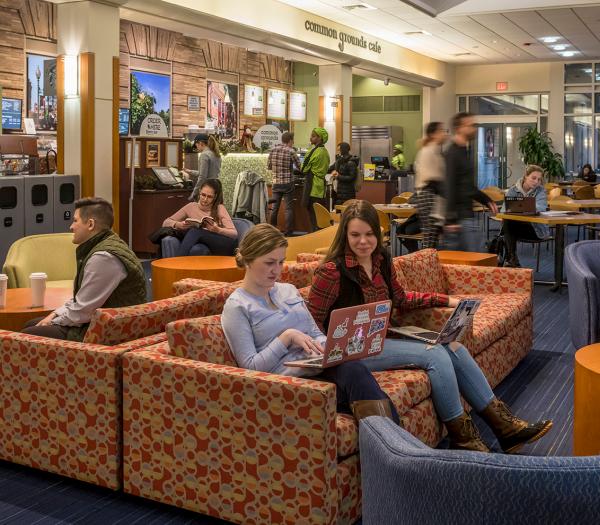 At Simmons, you'll work, discover, and evolve
A Simmons education results in our graduates prepared not just to work, but to lead in their professional, civic and personal lives.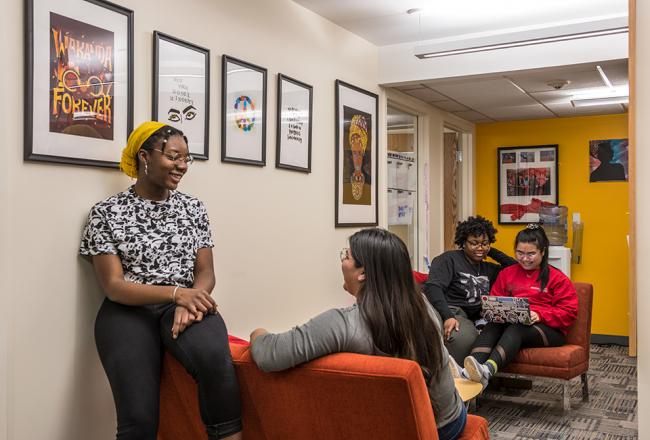 Commitment to Inclusivity
We are committed to holding true to our founding principle of inclusion — embracing students from all backgrounds and all forms of human uniqueness to create an environment of true religious, cultural, racial, sexual orientation, gender expression and ability diversity.
Commitment to Inclusivity
Experience Boston
Located in the heart of Boston, Simmons University encompasses the many benefits of a small university in the nation's best "college town."
Experience Boston
Community Engagement
We facilitate and promote community-based learning and develop strategic partnerships to advance learning, promote civic engagement, and enhance community involvement in order to create a more just society.
Community Engagement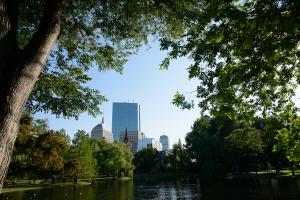 Boston: America's #1 college town
At Simmons, the city is yours. You'll join over 300,000 college students who call Boston home.
student clubs & organizations
We have over 80 different clubs and organizations you can join to meet people with similar interests. Simmons is also a member of the Colleges of the Fenway (COF), a consortium of five neighboring schools.
of Simmons students complete internships, clinicals, fieldwork or research projects
With Boston as our backyard, our students have easy access to learning opportunities in the city (and beyond!)
Student Support & Resources
You'll find everything you need on campus — from medical resources to keep you healthy to technical support to keep your computer running.
Support & Resources
In this panel, Rachel Beaulieu '22, Lila Crum '21, Nicole Rasmussen '21 and Lauren Wagner '21, will showcase the range of possible applications for data science and computer science while also exhibiting their individual areas of expertise.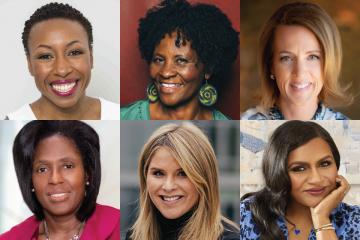 The Simmons Leadership Conference was filled with inspiring messages and powerful leaders — we're still buzzing with excitement! You can experience all the empowering moments from the conference with this roundup of inspirational quotes.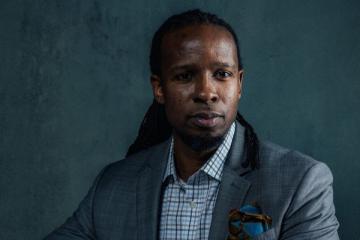 Kendi's bestselling book, "How to Be an Antiracist," was selected as the Spring 2021 Community Read and the event's central topic. President Wooten and Kendi discussed several themes from his book, including defining racism, intersectionality, and identity.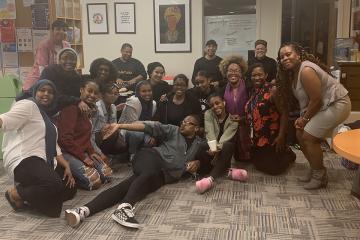 Get to know EriKa Monfort, Director of the Multicultural Center! Learn more about how she transitioned into diversity, equity and inclusion work, and her passion for building a welcoming, inclusive and supportive environment.
#DocsOnCall intern, Selma Chamime '23, tells us about working with the initiative and the massive impact it has made on combatting pandemic-related misinformation.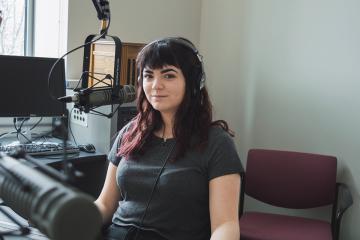 Congratulations to The Shark, which received six nominations for the annual Intercollegiate Broadcasting System Media Awards, including Best Streaming-Only Station Under 10,000 students!
Dear Friends, As 2020 draws to a close, I want to send warm holiday greetings to everyone, both near and far. I have been so appreciative of your kindness, generosity, and resiliency throughout this complicated year. I am particularly grateful...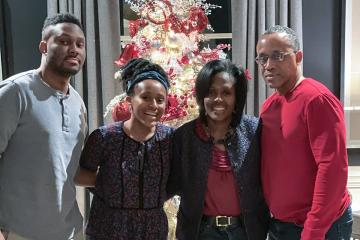 As we enter a holiday season that is unlike any other, President Wooten shares some of her holiday plans and favorites with the Simmons Community in order to spread hope and joy.