Department of History
The study of history helps one to make sense of the past and to understand today's internally diverse and internationally complex society. History helps us to learn about individuals and various ethnic and racial groups in the context of their times.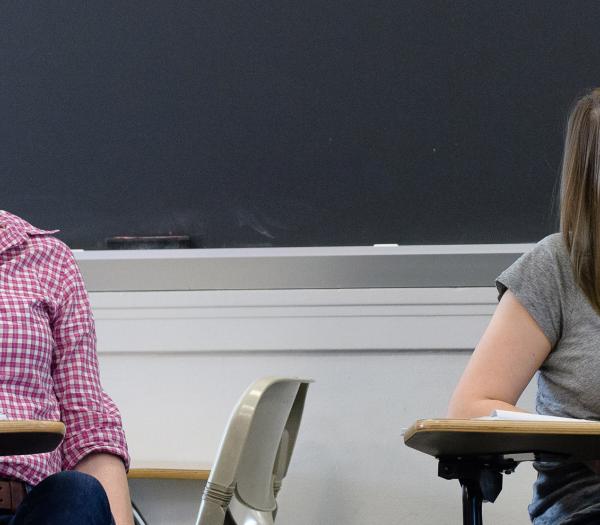 History at Simmons
The Department of History at Simmons University offers courses that introduce students to a variety of historical regions, periods, and methodologies, as well as clusters of courses that give students the chance to develop expertise in a particular area of history. History graduates are prepared for careers as teachers, librarians and archivists, lawyers, writers, museum curators, business people, and government officials. Employers in many fields choose to hire history graduates because of their skills in reading, writing, research, and analysis. The Department of History offers research opportunities and internships in a variety of spheres to help students gain further knowledge and work experience.
Undergraduate Learning Outcomes
Command a body of knowledge that encompasses political, social, and cultural history in national and transnational contexts; both micro and macro approaches; historical turning points, movements, transmission of ideas, change vs. continuity.
Contextualize and locate historically people, ideas, and events from the past.
Comprehend the role of gender, race/ethnicity, and class in shaping historical experience.
Organize and articulate ideas in writing.
Organize and articulate ideas orally.
Locate and examine primary and secondary sources relevant to a particular question.
Read, comprehend, and critique analytical historical writing; understand that all history writing involves interpretation on the part of the writer.
Apply their historical knowledge and skills in a number of professional venues.
Graduate Learning Outcomes
Students will understand the most prominent methodologies that historians have used over time, including their advantages and disadvantages.
Students will master a broad body of historical knowledge, including various geographic contexts, topics, and time periods and will gain knowledge of primary and secondary sources that apply to these areas of study.
Students will be able to identify and apply different types of historical inquiry, such as cultural, gender, political and social analysis.
Students will be able to conduct independent historical research, applying the conventions of academic writing and integrating different source material as evident in seminar papers, a thesis, and/or a capstone.
Students will gain experience in participating in classroom discussions and in presenting history in a public forum.
History Liaison
The History Liaison is interested in the impact of history on our lives, preserving important historical traditions not only in Boston but at Simmons University, and publicizing the value of studying history. Our club participates in events on and off campus. For example, we attend lectures at other colleges and tour the sites of Boston. We've taken trips to Salem, Massachusetts, to the JFK Museum, and to the Isabella Stewart Gardner Museum, just to name a few. History professors have an active role in our liaison. Once every semester we hold a bake sale, for which the history professors and other avid bakers contribute delicious items for us to sell. Keep your eyes open as more events and movie showings are announced throughout the semester. The group will also be posting historical trivia questions throughout the semester; answer correctly for a chance to win a prize!
You can get involved by emailing our graduate adviser Dory Klein. Or you can join our Facebook group "The History Liaison." We hold meetings every other Wednesday at 5:00 p.m. in the Common Grounds cafe in the MCB. We look forward to you joining us!