Department of Chemistry and Physics
In the Department of Chemistry & Physics we educate students to become research-empowered, global citizens, with the skills and experience to thrive in their careers.
Studying Chemistry & Physics at Simmons University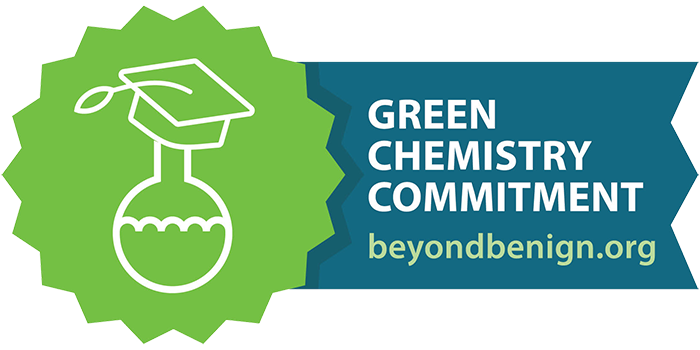 Our research-focused curriculum emphasizes hands-on preparation, starting freshman year, while courses and labs foster competence, teamwork, problem-solving, and interdisciplinary collaboration, in a women-centered learning environment.
As a small, teaching-focused university, we offer students extensive contact with modern equipment and abundant research opportunities. Our location in one of the world's highest-density scientific centers, and our department's strong reputation creates excellent training and internship opportunities.
Our department is at the forefront of "green chemistry," and is known for innovative approaches in science education. As part of Simmons University, we are proud to continue its historic mission in women-centered education and leadership, and to embody Simmons' vision of "transformative learning that links passion with lifelong purpose."
Highlights of Chemistry & Physics at Simmons
Simmons is a nationally recognized leader in green chemistry, focused on reducing or eliminating hazardous substances in favor of safer, less wasteful alternatives.
Our faculty are known for their contributions to 21st century science education.
Students have published with faculty in leading publications such as Nature and Science, and present at regional and national conferences.
Graduates are pursing many exciting career and educational paths. In a recent survey, 30% of respondents held industrial or clinical research positions, 34% had completed or were enrolled in medical or professional schools, and 16% were completing doctorates.
At Simmons we have more graduates in chemistry, biochemistry, and physics majors than students who declare those majors at the beginning, which is the opposite of what one sees at most institutions.

- Rich Gurney, Professor of Chemistry & Physics and Department Chair
A research-centered curriculum to empower future scientists
Simmons is making major investments in our campus to provide students with optimized spaces for interdisciplinary teaching, research, and collaborative learning in the sciences.
Research experiences include the Build-Your-Science-Toolkit Program, Simmons Mentored Assistantships in Research Training, and senior capstone projects. Student research at Simmons reflects a high level of innovative, independent work and intellectual rigor unusual for undergraduate programs.
In the Engineering 3+2 dual-degree program, students complete 3 years at Simmons, followed by two at Columbia University or at Washington University, St. Louis, to earn a B.S. from Simmons and a B.S. in engineering from Columbia University or at Washington University, St. Louis, respectively.
Recent internship sites include Novartis Institute of Biomedical Research, Broad Institute, Harvard Institutes of Medicine, and Warner-Babcock Institute for Green Chemistry, as well as internships and fellowships at Harvard, MIT, and CalTech.
Undergraduates help maintain all research instruments and serve as Instrumental Teaching Assistants to underclass women.
Careers
Our graduates are in high demand with employers, and are regularly accepted into competitive graduate and research positions, including Cornell, Boston University School of Medicine, and the Broad Institute (Harvard/MIT). Alumni careers include: head of a federal laboratory, Navy flight surgeon, police forensic chemist, and director of an international biotech research institute.
Faculty highlights
11 full-time faculty, distinguished for their teaching, mentoring, and innovative research.
Faculty research includes: electron and scanning probe microscopy, organic photovoltaics; signal processing, analysis and simulation, ultrasound; environmental analytical chemistry; ultrasound for biomedical imaging, sensing, and therapy; systems and synthetic biology approaches in viral biology; organic synthesis and methodology, green polymer chemistry, asymmetric synthesis; organic materials and spectral interpretation, green chemistry, bioinspired polymeric materials; genome engineering, science of teaching and learning, healthcare management in public-private partnerships; nanochemistry, molecular imaging for early detection and targeted drug-delivery; biophysics, biomedical engineering, nanotechnology, and neuroscience; semiconductor photocatalysis, inorganic and hydrothermal syntheses, reaction kinetics.
Learn More About The Department of Chemistry and Physics
Chemistry & Physics in the News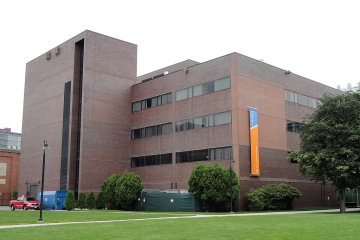 At the time it was built in the early 1970's, the Park Science building served as a symbol of progress and achievement in women's-centered education. It challenged gender norms and societal expectations while promoting inclusivity and diversity in academia.
Simmons University is officially partnered with Washington University in St. Louis in the Engineering 3+2 program, in addition to Columbia University. As part of this program, students complete three years of course work at Simmons, followed by two additional years at a partner institution, earning both a Bachelor of Science in Engineering and a Bachelor of Science from Simmons.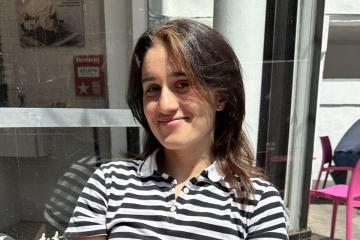 How Did Eva's Time at Simmons University Shape Her Path in Science? Eva Piernas, a recent 2023 alumni, reflected upon her journey at Simmons University, where she majored in Neuroscience on the neurobiology track and minored in Chemistry. As she...
Physics major Geraldina Cruz '23 recently participated in the annual Radiology Research Symposium at Brigham and Women's Hospital (BWH) on May 25. Cruz was one of just two undergraduates who presented research alongside seasoned researchers at BWH. They spoke with...
This month, the National Aeronautics and Space Administration (NASA) awarded $5 million to women's colleges and universities to help increase the retention of women in the fields of science, technology, engineering, and math. Associate Professor of Chemistry and Physics Arpita...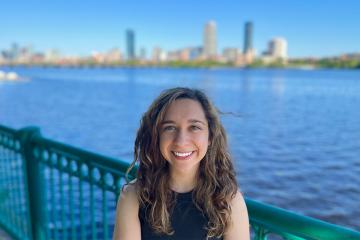 Environmental Science major Monica Alves's first major career revolved around water science . Recently, she has transitioned into oncology-related research data. In this interview, Alves imparts advice on changing careers and discusses her love for writing children's poetry. Tell us...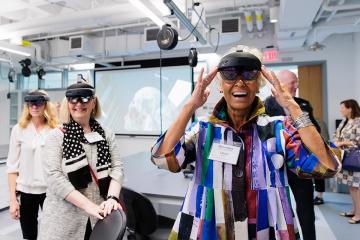 Simmons celebrates the completion of the second phase of the One Simmons project by officially unveiling a state-of-the-art science center and renovated library. On May 23, Simmons University President Lynn Perry Wooten, Chair of the Board of Trustees Regina Pisa...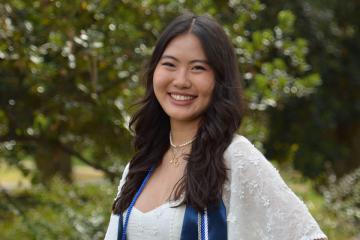 Jessica Wei, a 2022 graduate of Simmons University, has formed a path into the field of environmental science and sustainability. With a major in Environmental Science , specializing in the chemistry track, and minors in Sustainability and Economics, Jessica's journey...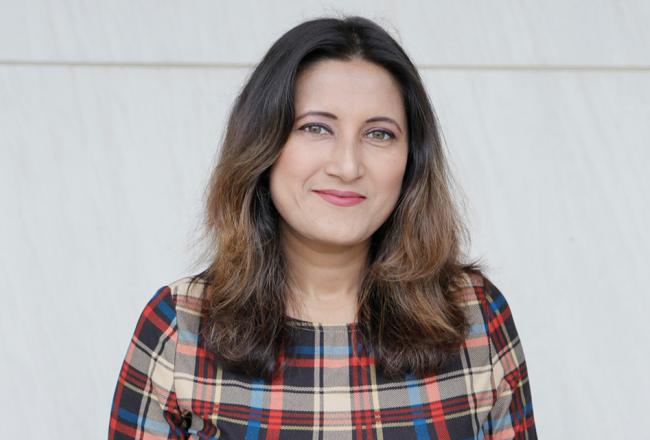 Simmons Receives Award from NASA to Support Women and Minority STEM Students
This month, NASA awarded $5 million to women's colleges and universities to help increase the retention of women in the fields of science, technology, engineering, and math. Associate Professor Arpita Saha, who specializes in synthetic chemistry and researches metal-based cancer drugs, was instrumental in crafting a bold, innovative vision to help Simmons obtain this award and address the gender gap in STEM.
Read Full Article