About
Simmons University encompasses the many benefits of a small university in the nation's best "college town."
Learn why students love it here
Located in the heart of Boston, Simmons University is a private university, home to a respected women's undergraduate program, as well as coeducational graduate programs in nursing and health sciences, liberal arts, business, communications, social work, public health, and library and information science.
Simmons has established a model of higher education that only today other colleges and universities are beginning to adapt: the combination of education for leadership in high-demand professional fields with the intellectual foundation of the liberal arts. The result is a Simmons graduate prepared not only to work, but to lead in professional, civic, and personal life — a vision of empowerment that Simmons calls preparation for life's work.
The Simmons story is one of growth, innovation, and a solid foundation — fueled by on-the-ground and online enrollment, and investments in its campus and technology.
Simmons at a glance
*Numbers as of fall 2019 unless otherwise noted

See our Common Data Set for more information about Simmons University.
Since its founding in 1899, Simmons' raison d'etre has been to expand opportunities for women, forging fields that advance equity and justice locally and globally.
Our Mission & History
For more than 100 years, Simmons has put the needs of our students first. Through an education that combines intellectual leadership with professional preparation, we help students lead meaningful lives and build successful careers for the 21st Century.
Our Future
At Simmons, innovating and adapting to the needs of the modern world is key to our history, and our future. Simmons is a small university and a diverse urban university at a time when the landscape of higher education is constantly evolving. We're committed to enhancing Simmons by building on our strengths, preserving our Mission, and creating a sustainable structure for the future.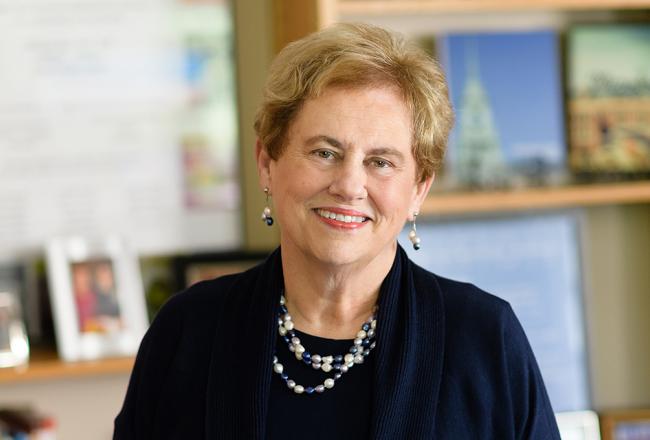 University Leadership
Accessible and accountable, our administration leads by example. And we hold firm to one purpose: to work for you.
Meet our leadership team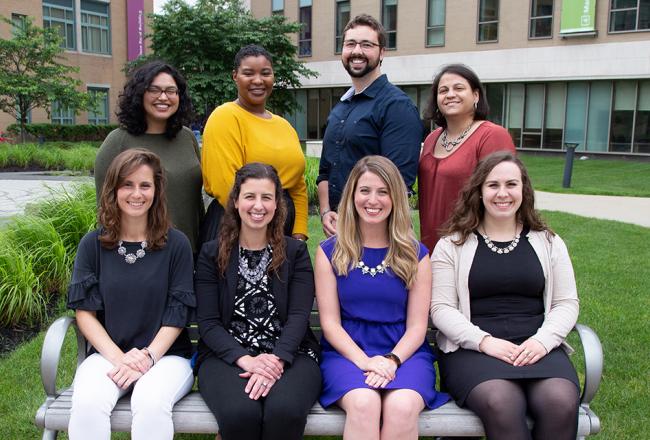 Work at Simmons
You'll find that people who work here are truly committed to our mission of preparing students to become champions of social justice and leaders in their professions and their communities.
Work at Simmons
We caught up with Mike about the Sports Medicine Department and his passion for Simmons Athletics!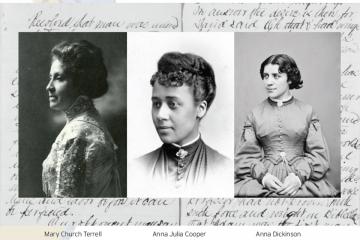 Simmons University and Wentworth Institute of Technology will highlight the contributions of women suffragists and host an event where participants can review and transcribe handwritten suffragist materials.
Academic Advisor Amanda Chapman came up with a few tips to help make sure you know all the ins & outs of Advising at Simmons.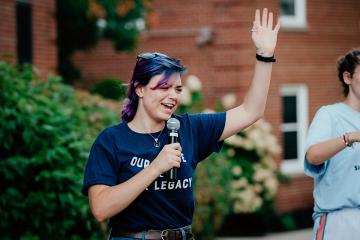 Isabelle Indelicato '21 shares her thoughts on Simmons Radio's nomination for Best Streaming-Only Station and how they're celebrating World Radio Day.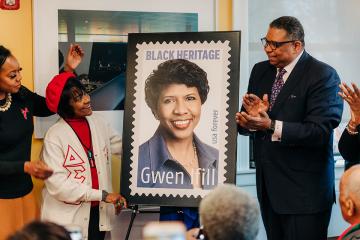 Dozens of excited Simmons students, alumnae/i, faculty, staff, and friends gathered at 300 The Fenway on February 4 for a lively celebration of the new Gwen Ifill "Forever" stamp issued by the U.S. Postal Service January 30 as part of its Black Heritage series. The Gwen Ifill College of Media, Arts, and Humanities hosted the event which it cosponsored with Simmons' Office of Organizational Culture, Inclusion & Equity, and the Postal Service.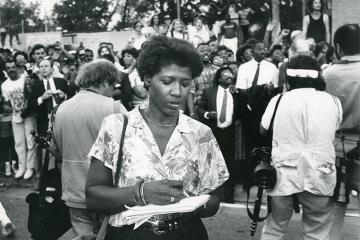 As the Gwen Ifill Station, any mail sent from Simmons University on February 4 will get to drop in and have the special Gwen Ifill Station pictorial postmark on it.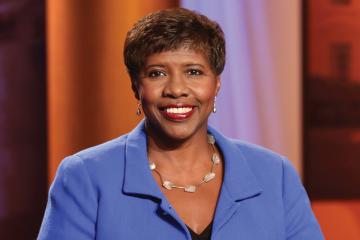 Take a look at the buzz surrounding the release of the 43rd Black Heritage stamp honoring Gwen Ifill.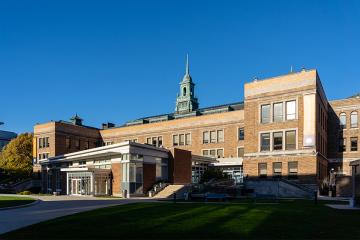 Take a look back at Simmons' top 10 moments and stories from 2019!