About
Simmons University encompasses the many benefits of a small university in the nation's best "college town."
Learn why students love it here
Located in the heart of Boston, Simmons University is a private university, home to a respected women's undergraduate program, as well as coeducational graduate programs in nursing and health sciences, liberal arts, business, communications, social work, public health, and library and information science.
Simmons has established a model of higher education that only today other colleges and universities are beginning to adapt: the combination of education for leadership in high-demand professional fields with the intellectual foundation of the liberal arts. The result is a Simmons graduate prepared not only to work, but to lead in professional, civic, and personal life — a vision of empowerment that Simmons calls preparation for life's work.
The Simmons story is one of growth, innovation, and a solid foundation — fueled by on-the-ground and online enrollment, and investments in its campus and technology.
Simmons at a glance
Simmons is a four-year, private, non-profit, non-sectarian university
Simmons is home to 1,837 undergraduate students and 2,179 full-time graduate students
11:1 student to faculty ratio 
Simmons offers over 60 majors and programs
Our students can participate in over 80 clubs and organizations
We have 243 full-time faculty, 74% are women
Nearly 90% of our liberal arts faculty have doctorates in their fields or terminal degrees
Faculty have received research awards from the Ford Foundation, Freeman Foundation, the National Science Foundation, and the United States Institute of Peace
Our average class size is 14
94% of undergraduate first-year students live on campus
91% of Simmons undergraduates are employed or in graduate school within 6 months of graduation
29% of undergraduate students self-identify as ALANA
Our undergraduate students choose from over 90 study abroad opportunities
22 countries and 47 states are represented in our undergraduate class
Since its founding in 1899, Simmons' raison d'etre has been to expand opportunities for women, forging fields that advance equity and justice locally and globally.
Our Mission & History
For more than 100 years, Simmons has put the needs of our students first. Through an education that combines intellectual leadership with professional preparation, we help students lead meaningful lives and build successful careers for the 21st Century.
Our Future
At Simmons, innovating and adapting to the needs of the modern world is key to our history, and our future. Simmons is a small university and a diverse urban university at a time when the landscape of higher education is constantly evolving. We're committed to enhancing Simmons by building on our strengths, preserving our Mission, and creating a sustainable structure for the future.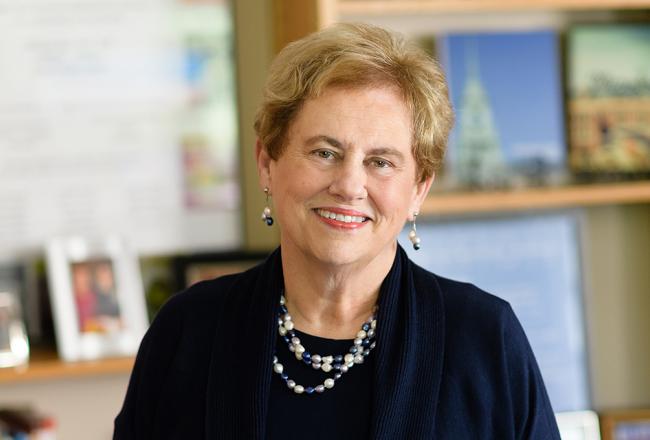 University Leadership
Accessible and accountable, our administration leads by example. And we hold firm to one purpose: to work for you.
Meet our leadership team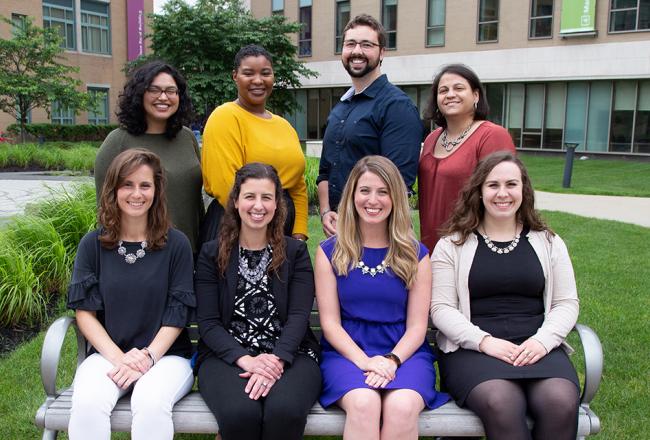 Work at Simmons
You'll find that people who work here are truly committed to our mission of preparing students to become champions of social justice and leaders in their professions and their communities.
Work at Simmons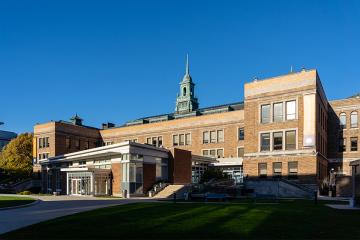 Take a look back at Simmons' top 10 moments and stories from 2019!
Isis Rivera '20 tells us how the Boston Scholarship made attending Simmons a possibility.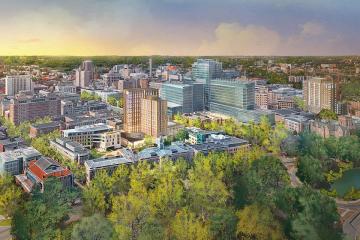 Implementation of the University's vision for the future is entering a new phase.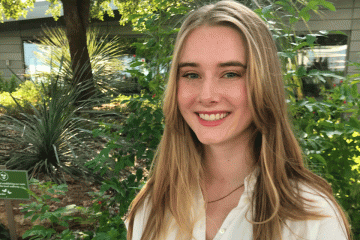 Eva Lynch '21, President of Simmons University's Girls Who Code Chapter, encourages computer science and math students to join Girls Who Code.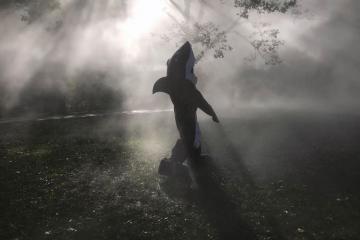 Simmons Radio Music Director, Carly Dickler '21 has the inside scoop on the radio's spookiest annual event: The Ghost Hunt.
The Ifill Forum invited the important national voices of Judy Woodruff, Asma Khalid, Maya Valentine '19, and Yamiche Alcindor to discuss this year's theme of "Race, Media, and Democracy."
WETA (PBS) generously donates the awards and memorabilia to The Gwen Ifill College of Media, Arts, and Humanities.
September 17th marks Constitution Day. It is the day each year that the federal government recognizes the adoption and signing of the Constitution in 1787 by 39 of the 55 delegates present at the Federal Convention. The State of Massachusetts...