About
Simmons University encompasses the many benefits of a small university in the nation's best "college town."
Learn why students love it here
Located in the heart of Boston, Simmons University is a private university, home to a respected women's undergraduate program, as well as coeducational graduate programs in nursing and health sciences, liberal arts, business, communications, social work, public health, and library and information science.
Simmons has established a model of higher education that only today other colleges and universities are beginning to adapt: the combination of education for leadership in high-demand professional fields with the intellectual foundation of the liberal arts. The result is a Simmons graduate prepared not only to work, but to lead in professional, civic, and personal life — a vision of empowerment that Simmons calls preparation for life's work.
The Simmons story is one of growth, innovation, and a solid foundation — fueled by on-the-ground and online enrollment, and investments in its campus and technology.
Simmons at a glance
Simmons is a four-year, private, non-profit, non-sectarian university
Simmons is home to 1,690 undergraduate students and 4,620 graduate students 
9:1 student to faculty ratio
Simmons offers over 60 majors and programs
Our students can participate in over 70 clubs and organizations
We have 225 full-time faculty, 74% are women
Our average undergraduate class size is 13
92% of Simmons undergraduates are employed or in graduate schoolwithin 6 months of graduation
34% of undergraduate students self-identify as ALANA
32 countries and 50 states are represented in our study body
*Numbers as of fall 2021 unless otherwise noted

See our Common Data Set for more information about Simmons University.
Since its founding in 1899, Simmons' raison d'etre has been to expand opportunities for women, forging fields that advance equity and justice locally and globally.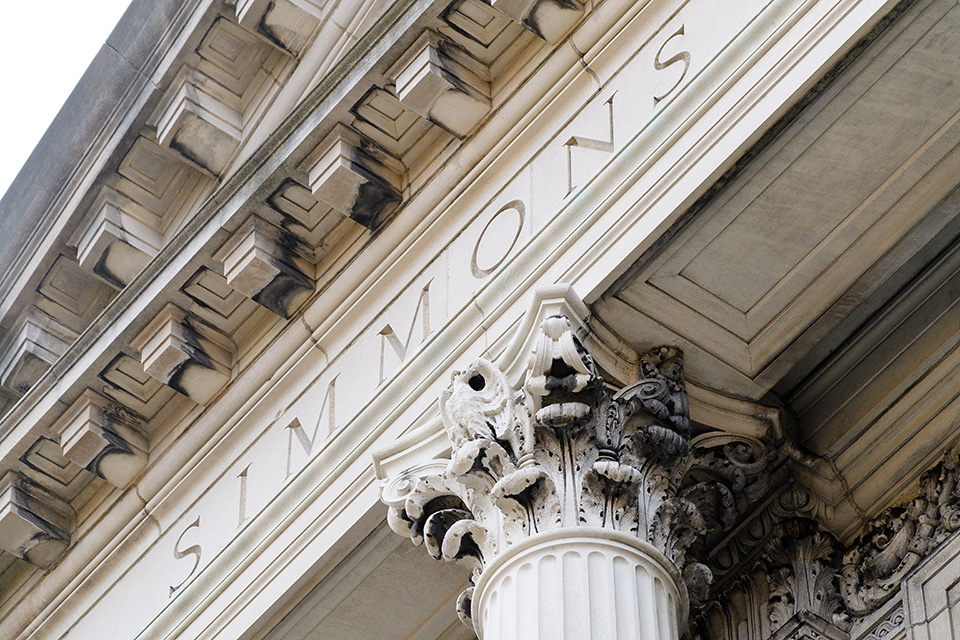 Our Mission & History
For more than 100 years, Simmons has put the needs of our students first. Through an education that combines intellectual leadership with professional preparation, we help students lead meaningful lives and build successful careers for the 21st Century.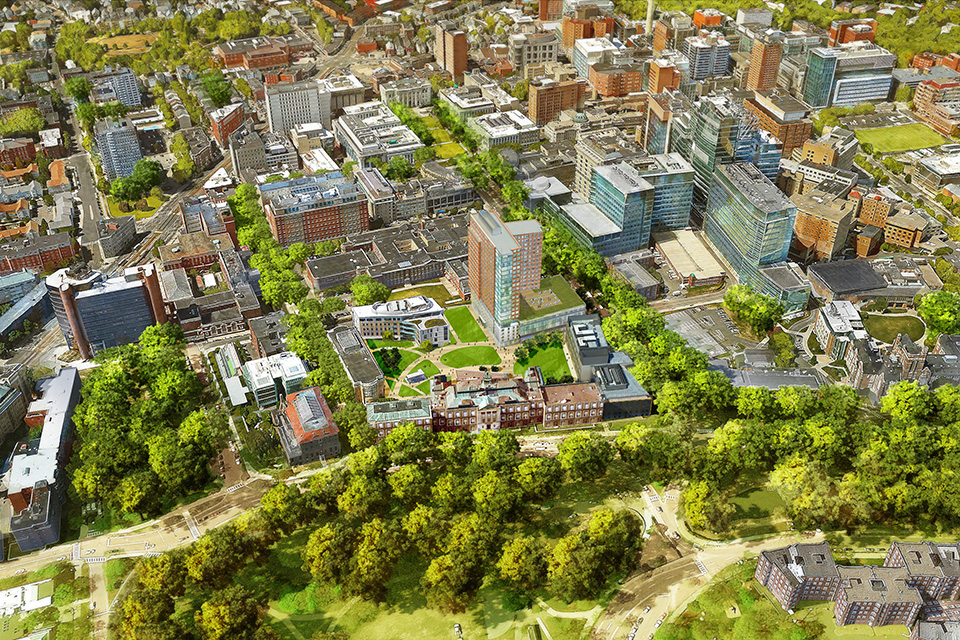 Our Future
At Simmons, innovating and adapting to the needs of the modern world is key to our history, and our future. Simmons is a small university and a diverse urban university at a time when the landscape of higher education is constantly evolving. We're committed to enhancing Simmons by building on our strengths, preserving our Mission, and creating a sustainable structure for the future.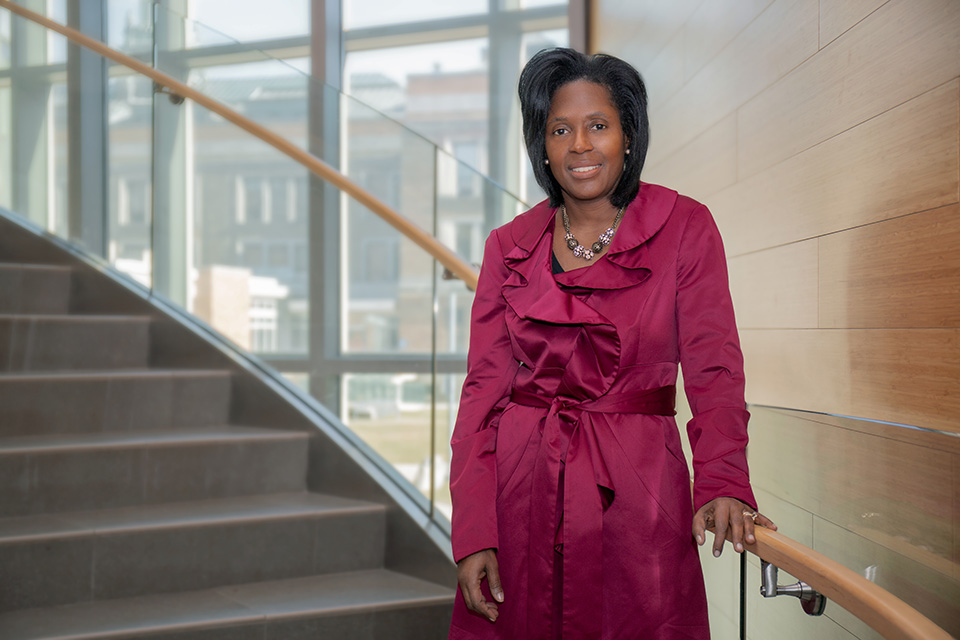 University Leadership
Accessible and accountable, our administration leads by example. And we hold firm to one purpose: to work for you.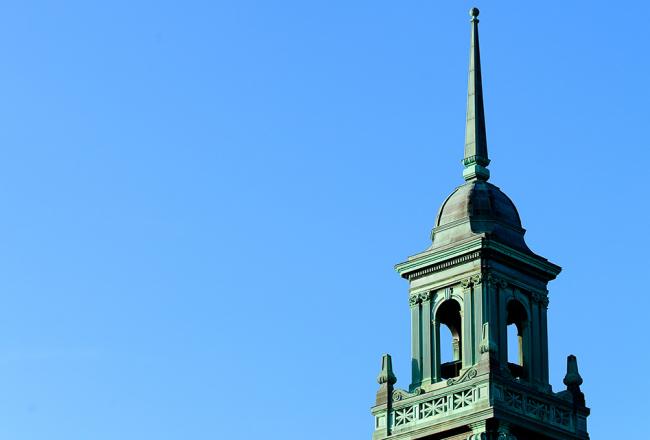 Awards and Accolades
Simmons continues to be named among the best colleges and universities in the nation.
Awards and accolades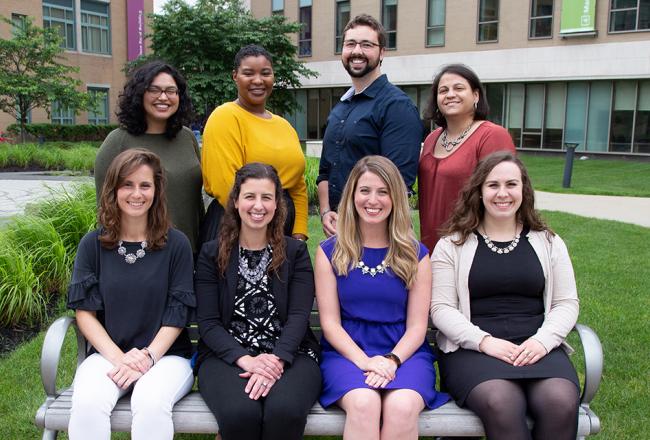 Work at Simmons
You'll find that people who work here are truly committed to our mission of preparing students to become champions of social justice and leaders in their professions and their communities.
Work at Simmons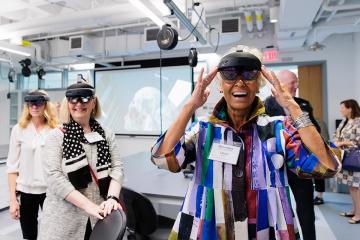 Simmons celebrates the completion of the second phase of the One Simmons project by officially unveiling a state-of-the-art science center and renovated library. On May 23, Simmons University President Lynn Perry Wooten, Chair of the Board of Trustees Regina Pisa...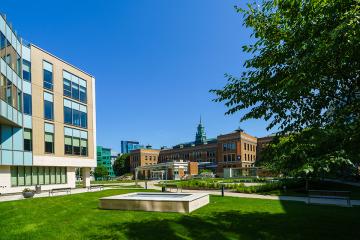 Retired professor Dr. Susan Sampson '09EE, a longtime, dedicated member of the Simmons community, passed away on May 25, 2023. Dr. Sampson contributed immensely to the University through her passion, scholarship, and leadership. She served as the Endowed Chair of...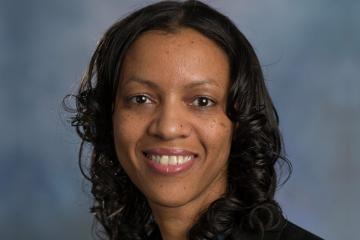 Working with administrators at Simmons and specialized course developers from all over the country, Dr. Sonya Cox has been instrumental in shaping and implementing the University's new Psychiatric Mental Health Nurse Practitioner (PMHNP) Program. The first cohort of students began...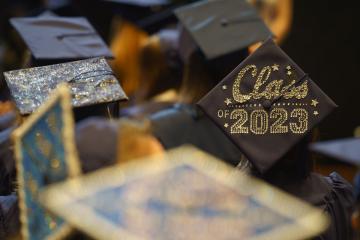 On Friday, May 19, 2023, Simmons University celebrated the 118th Commencement Ceremony at the MGM Music Hall at Fenway. The many accomplishments of the Class of 2023 were celebrated at the annual undergraduate and graduate ceremonies. Simmons awarded 400 baccalaureate...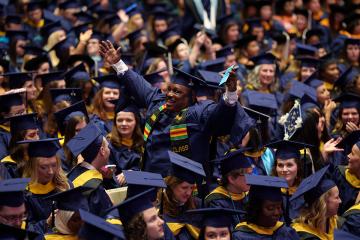 On Friday, May 19, Simmons University Graduate students processed into the MGM Music Hall at Fenway. In the first commencement ceremony to take place at the MGM, graduates filed in with triumphant smiles. Some graduates' mortar boards were decorated with...
Simmons has a direct connection to the legacy of chemist Avery Ashdown (1891-1970). Based on conversations with former Simmons Department of Chemistry and Physics Chairs Professors Leonard Soltzberg, James Piper, and Peter Bowers, Professor Michael Berger has pieced together the...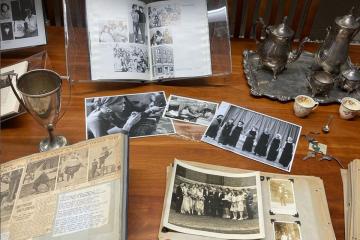 This academic year, undergraduate students in the History 380 class have undertaken The Simmons Memory Project, exploring the importance of the residence campus in the university's past, and its meaning to the Simmons community today. Guided by Professor Laura R...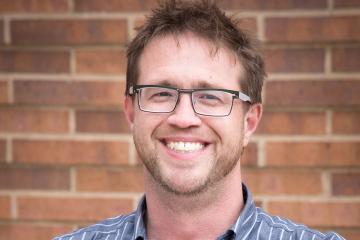 The Simmons Alumnae/i Association is proud to announce that the recipient of the 2023 Priscilla McKee Award for Faculty and Staff is Simmons University Archivist & Deputy Director Jason Wood '01MS, '11MS. Jason received multiple nominations for this award, as...