Our sworn police staff includes a Director of Public Safety/Chief of Police, an Assistant Director/Deputy Chief of Police, Lieutenants, Sergeants, and Police Officers. Non-sworn Public Safety Officers provide dispatching and patrol services. Public Safety also employs security personnel provided through Longwood, a contracted security company. Contract security officers assist Public Safety with access control.
The Department
Dispatch Center
The Dispatch Center is located at 1 Palace Road suite P-106 on the Main Academic Campus. It is staffed by trained Public Safety Communications professionals around the clock, every day of the year. The Dispatch Center is equipped with several state of the art campus safety and security monitoring devices that provide our dispatchers with the ability to monitor the safety and security of our campus facilities. These systems consist of the main fire alarm panels for the University, an access control (Proxy card access and door alarm monitoring) system, our Criminal Justice Information Systems (CJIS) computer, and our report writing and police logs system. These systems alert the Dispatcher to situations which require further attention. The Dispatchers have the ability to direct immediate response to incidents requiring police or other University services.
Officers
All Simmons police officers (Chief, Deputy Chief, Lieutenants, Sergeants and Police Officers) are trained and sworn law enforcement officers and derive their authority from Massachusetts General Law, Chapter 22c, Section s63. All sworn personnel have attended a Massachusetts State certified police academy or its equivalent and have arrest authority on Simmons University property. Sworn officers are also Deputy Sheriffs in Suffolk County. Officers receive annual in-service training through the Commonwealth to maintain First Responder medical certification, as well as remain current in the laws of the Commonwealth. Additionally, the Public Safety Department conducts periodic in-service training to enhance the training received at the Commonwealth level. Officers attend specialized training, with course content related to safety in a University environment such as:
Sexual Assault Investigations
Computer Investigations
Crime Prevention and Community Policing
Interview and Interrogation
Weapons of Mass Destruction
COBWEB training (Police Bike Patrol Training)
Supervisory Training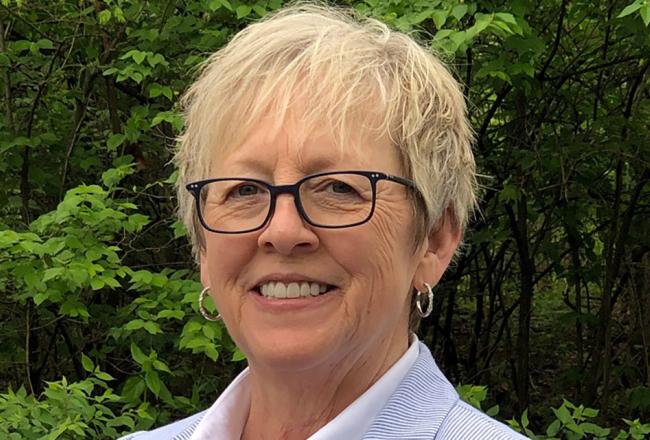 Chief Honey Pike
Meet the Chief of Police and Director of Public Safety at Simmons University!
Learn More