Department of Nutrition
Our nutrition programs extend beyond acute care to focus on community health promotion and nutritional wellness.

Students in our on-campus programs are surrounded by world-renowned teaching hospitals and research facilities, and we offer an online master's degree for those interested in distance learning at the graduate level. 
Our faculty are recognized experts in the field, and our graduates are well-prepared to work in all facets of nutrition and dietetics.
Programs in this Department:
Accreditation 
Simmons is accredited by the Commission for Institutions of Higher Education of the New England Association of Schools and Colleges. 
The Simmons Nutrition Department's Didactic Program in Dietetics is currently granted accreditation by the Commission on Accreditation for Dietetics Education (CADE) of the American Dietetic Association, 120 South Riverside Plaza, Suite 2000, Chicago, IL, 60606-6995, tel: (312) 899-5400.
The Simmons Dietetic Internship Program is accredited by the Accreditation Council for Education in Nutrition and Dietetics (ACEND),120 South Riverside Plaza, Chicago, Ill 60606. (312) 899-0040, ext.5400.
Licensure
Registered Dietitian (RD) Exam First Time and Ultimate Pass Rates 2016
Simmons Program 
Simmons First Time Pass Rate 
National First Time Pass Rate 
Simmons Ultimate Pass Rate
Dietetic Internship
 92%
 87%
 92%
Certificate in the Didactic Program in Dietetics/
BS Nutrition and Dietetics
 97%
 87%
 100%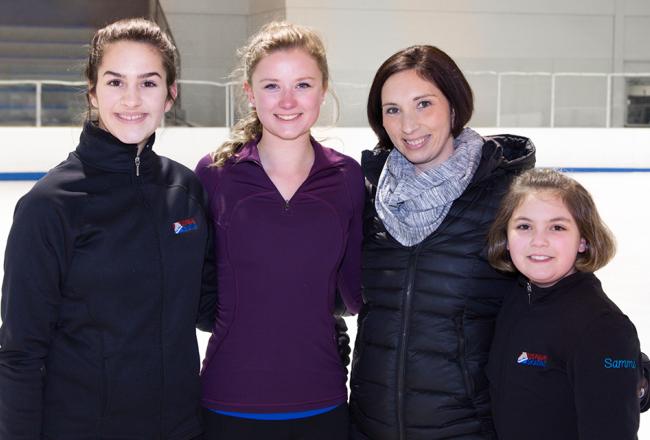 Inspiring Change: Julianne Pondelli '18C
We joined Julianne in the rink to learn about her plan to combine nutrition and competitive figure skating.
More Videos