Sharon Gallagher
Professor of Practice and Assistant Director of the Dietetic Internship Program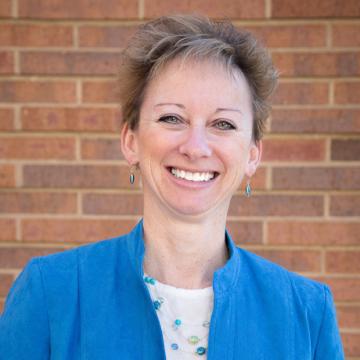 Education
BS in Clinical Nutrition from Cornell University
MEd in Nutrition Education from Framingham State College
License/Certifications
Licensed Dietitian/Nutritionist (LDN)
Certificate of Training in Obesity Interventions for Adults (2019)
About Me
I have over 30 years of clinical experience as a Registered Dietitian, and over 25 years as a college professor. As a practitioner, I have worked various settings, including community health centers, teaching hospitals, food service operations, and home health. Besides my position at Simmons, I also work for a visiting nurse agency and I am an associate in a private practice with 3 other Registered Dietitians. I enjoy being able to continue working in the field as it lets me share my professional experience with my students. At the same time, I'm constantly learning about best practices from my Simmons colleagues and students which I can apply toward my current practices.
Area of Expertise
Dietetics Education
Weight Management
Diabetes Management
Counseling and Education
Home Health
What I Teach
Fundamentals of Nutrition Science
Introduction to Nutrition Science
Advanced Applications in Community Nutrition
Dietetic Internship
Community Engagement
Racial Justice co-leader for faith based organization
Personnel Chair for faith based organization
Publications/Presentations
Huntley, C., Gallagher, S., and Stone, R. (2020, March) Nutrition Intervention to Make the Healthy Choice the Easy Choice at the Open Door in Gloucester. Poster accepted by the MA Annual Nutrition Conference and Exposition, Norwood, MA.
Ruiz, A., Gallagher, S., and Petrowski, L. (2020, March) Snack Attack: A Workshop Focusing on Basic Nutrition Education and Efficacy in Choosing Healthy Snacks with Second Graders in Hanover, MA. Poster session accepted by the MA Annual Nutrition Conference and Exposition, Norwood, MA.
Gallagher, S. "Networking for Nutrition and Earning Administrative Support" In: Nutrition in Public Health, S. Edelstein, ed., 4th edition, Jones & Bartlett, 2016.
Professional Affiliations & Memberships
Program Reviewer for ACEND (Accreditation Council for Education in Nutrition and Dietetics)
Nutrition and Dietetic Educators and Preceptors