Kathrina Prelack
Associate Professor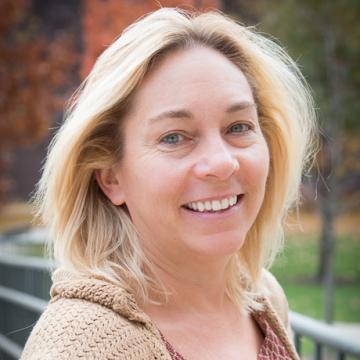 Education
Bachelors Nutrition Science and Dietetics- Syracuse University
Dietetic Internship- Massachusetts General Hospital
Doctoral Degree (PhD)- Tufts University
License/Certification
Licensed Register Dietitian
About Me
I graduated from Syracuse University with a dual degree in Nutrition Science and General Dietetics. Shortly after, I completed my dietetic internship at Massachusetts General Hospital in Boston, Massachusetts. I work at MGH as a clinical dietitian for a few years, before becoming the Director of Clinical Nutrition at Shriners Hospitals for Children in Boston. While there, I earned my doctoral degree in Human Nutrition from Tufts University. My work was primarily in the area of pediatric critical care, body composition analysis, and energy and protein metabolism. I continue to conduct research at Shriners and provide clinical oversight to the care of patients there. I am dedicated to helping students develop their clinical nutrition and counseling skills with a focus on evidence based, culturally competent, provision of care. Since coming to Simmons University, I have been particularly interested in simulation as a teaching modality. Through simulation, my students engage in interprofessional education, motivational interviewing, telehealth counseling, and nutrition focused physical exam. Recently, we developed a simulation lab to foster empathy and understanding of older and/or differently abled individuals.
Area of Expertise
Clinical Nutrition
Pediatrics
Critical Care
Energy and Protein Metabolism
What I Teach
Senior Seminar (NUTR 390)
Medical Nutrition Therapy (NUTR 334)
Advanced Medical Nutrition Therapy (NUTR 434)
Practice of Clinical Dietetics (NUTR 331)
Community Engagement
I actively contribute to my profession and the community through participation in numerous task forces, workshops and committee membership both at the national and international level.
Research/Special Projects
Nutrition Support Strategies in Pediatric Burn Patients
Improving Cultural Awareness and Competency in Dietetic Students Caring for Aging Patients and Individuals with Different Abilities through Stimulation
Publications/Presentations
Kane K and Prelack K, eds. Advanced Medical Nutrition Therapy; 1st Ed., 2018. Jones and Bartlett, Burlington MA. Total pages:811 (peer reviewed).
Zozula J, Smizer P, Prelack K. Telehealth in Dietetic Practice: Current Use and Considerations for Future Applications. Topics in Clinical Nutrition. 36(2):137-146, April/June 2021.
Pojednic R, Gale D, McFarland M, Prelack K. Physicians' Perceptions of the Registered Dietitian are Evolving: Where Do We Stand Now? Topics in Clinical Nutrition. 36(3):213-223, July/September 2021.
Costello M, Prelack K, Atinaja-Fallor-J, Huddles J, Adley S, Doolin J. Student experiences of interprofessional simulation: Findings from a qualitative study. Interprof Care 2018;32(1):95-97.
Prelack K, Yu, Y, Dylewski M, Lydon, ML, Keaney TJ, Sheridan RL. Measures of Total Energy Expenditure and Its Components Using the Doubly Labeled Water Method in Rehabilitating Burn Children. JPEN 2017;41(3):470-480.
Costello M, Atinaja-Faller J, Huddleston J, Prelack K. Simulation as an Effective Strategy for Interprofessional Education. Clinical Simulation in Nursing 2017;13 (12):624-627.
Prelack K, Yu YM, Sheridan RL. Nutrition and metabolism in the rehabilitative phase of recovery in burn children: a review of clinical and research findings in a specialty pediatric burn hospital. Burns and Trauma 2015;3(7):1-9.
Professional Affiliations & Memberships
Academy of Nutrition and Dietetics, member
American Society for Parenteral and Enteral Nutrition, member
Awards
2020 Outstanding Dietetics Educator- Massachusetts Dietetic Association