Department of Nutrition
The Department of Nutrition offers outstanding education in every aspect of nutrition and dietetics. Each of our degree programs provides a strong foundation in the science of nutrition and extensive hands-on training, enabling our graduates to improve quality of life for individuals and communities. We are proud of our history at Simmons, encompassing more than a century, and of our department's many contributions to nutrition science, health, and wellness.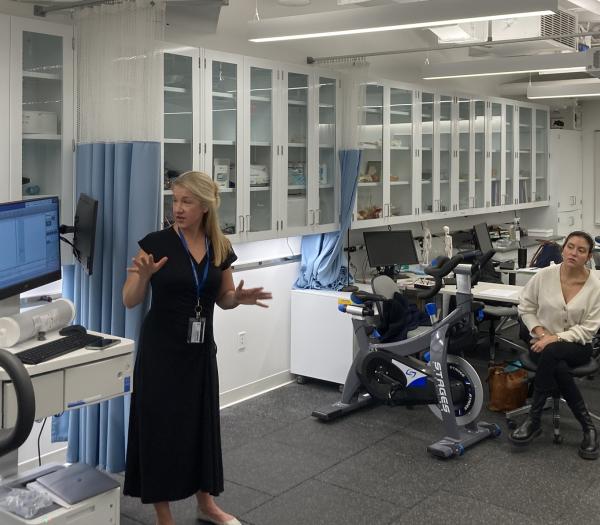 Why Study Nutrition at Simmons?
Simmons was among the first programs in the U.S. to integrate health promotion and wellness. Our curriculum prepares students for many professional paths, including clinical and educational settings, private practice, industry, nonprofits and government.
As a Nutrition student at Simmons you will have the opportunity to collaborate with students and faculty in many fields across the natural, behavioral and health sciences. We enable students in all disciplines to integrate nutrition into their education. In all our work, we strive to serve diverse communities, to increase diversity in our profession, and to embrace the University's traditions of social justice, science, and practice for the social good.
More reasons to study Nutrition at Simmons:
Nutrition faculty are nationally recognized scholars and practitioners.
The department offers students abundant opportunities for research and clinical experience, and our applied training requirements exceed most peer programs.
Simmons' internship placement and dietetic exam pass rates exceed national averages.
Our innovative approach to training, research, and practice keeps all of us—students, faculty, and graduates—at the cutting edge of dietetics practice.

- Elizabeth Metallinos-Katsaras, Professor of Nutrition and Department Chair
We offer three degree programs and two certificate programs, including online options.
We offer concentrations to keep you on pace with our growing field and support your professional ambitions, such as the concentration on eating disorders in our dietetic internship and the entrepreneurship track in our Master's program.
Undergraduate programs that lead to a Bachelor's Degree in Nutrition
Both the Nutrition and Wellness major and the Nutrition and Dietetics major prepare students to work in the field of nutrition.
BS in Nutrition and Dietetics
The Nutrition and Dietetics major prepares students to work as experts in health promotion through nutrition or management of nutrition related diseases, by fulfilling the requirements for our Didactic Program in Dietetics (DPD) which is accredited by the Accreditation Council for Education in Nutrition and Dietetics (ACEND).
BS in Nutrition and Wellness
The Nutrition and Wellness major trains students to support the health of diverse populations by working with healthy individuals and groups.
Graduate programs that lead to a Master's Degree in Nutrition
Simmons has partnered with select dietetic internship programs to offer both an expedited pathway to apply for our Master of Science in Nutrition and Health Promotion program and an opportunity for those completing our MS to preferentially apply early to these dietetic internship programs through a preselect process. 
Accelerated programs that lead to both a Bachelor's and a Master's Degree in Nutrition
BS in Nutrition, Biology, Exercise Science, or Public Health and MS in Nutrition 4+1 Program (link coming)
Certificate programs in Nutrition
Program format
Our programs are individualized and flexible. Most can be completed either full or part-time.
Our nutrition master's program can typically be completed in one academic year full time including summer session, or two to three years of part-time study (for U.S. students only).
Our Didactic Program in Dietetics is highly flexible, but typically takes 1-2 years of full time study (depending on previous coursework). Part time study is also available.
Our Dietetic Internship is a full time program and cannot be taken part time. Prior learning credit is available.
Highlights of Nutrition at Simmons
Nutrition at Simmons is patient- and client-centered, evidence-based, and clinically rigorous.
Small, interactive classes facilitate strong student/faculty and peer-to-peer connections.
Students learn through simulation, bench-lab training, and clinical skills practice with actual patients in acute care settings.
Simmons is making major investments in our campus to provide students with optimized spaces for interdisciplinary teaching, research, and collaborative learning in the sciences.
Institutions that have recently hosted Simmons undergraduate and graduate trainees include ABCD/Head Start, Greater Boston Food Bank, Brigham and Women's Hospital, Boston Children's Hospital, and Beth Israel Deaconess Medical Center.
Accredited Programs
Simmons is accredited by the Commission for Institutions of Higher Education of the New England Association of Schools and Colleges.
The Simmons Nutrition Department's Didactic Program in Dietetics and Bachelor of Science in Nutrition and Dietetics Program are currently granted accreditation by the Accreditation Council for Education in Nutrition and Dietetics (ACEND), 120 South Riverside Plaza, Suite 2190, Chicago, IL, 60606, tel: (800) 877-1600 ext 5400.
The Simmons Dietetic Internship Program is accredited by the Accreditation Council for Education in Nutrition and Dietetics (ACEND), 120 South Riverside Plaza, Suite 2190, Chicago, IL, 60606, tel: (800) 877-1600 ext 5400.
Registered Dietitian (RD) Exam 3 year rolling Pass Rates
The RD exam is a licensure requirement. Graduates of our programs surpass the national average for passing the exam on the first attempt.
| Simmons Program | Simmons First time Pass Rate | National First Time Pass Rate |
| --- | --- | --- |
| Dietetic Internship | 97% | 69% |
| Post-Baccalaureate Didactic Program in Dietetics | 99% | 93% |
| BS Nutrition and Dietetics (DPD major) | 100% | 93% |
Nutrition Faculty Highlights
Eight full-time and two part-time faculty members, dedicated to teaching, mentorship, clinical training, and leading research.
Current faculty research includes: maternal-child nutrition issues among low-income women and their children; the role of diet in development of cardiovascular disease, diabetes, cancer, and obesity; risk factors for excessive gestational weight gain.
Careers in Nutrition
Graduates of Simmons nutrition programs are in high demand, with successful careers in health care, education, government, private practice, industry, and other sectors. Our students have been accepted in prestigious doctoral programs, including Cornell University and Harvard University.
The difference between a Dietitian and a Nutritionist
A Registered Dietitian Nutritionist (RDN), or dietitian, is a health professional who has completed required dietetics coursework, a master's degree, supervised practice in various professional settings, and passed the RD national credentialing exam.
Individuals calling themselves a licensed nutritionist must have state level licensure and meet the specific education and practice requirements for the state(s) they are licensed in, but may or may not be a Registered Dietitian/Nutritionist.
The Academy of Nutrition and Dietetics outlines the current requirements to become a Registered Dietitian Nutritionist.
Training to become a dietitian has two parts:
The foundational educational background fulfilled through the Didactic Program in Dietetics (DPD) and MS, and
The applied supervised practice, which is the Dietetic Internship.
Learn more about training to become a Registered Dietitian Nutritionist
The DPD at Simmons can be completed on its own or combined with our Master's (MS) program in Nutrition and Health Promotion to also meet the Master's degree requirement of the RDN credentialing. Some of the MS courses contribute to the DPD program requirement. The Nutrition Department also offers an ACEND accredited Dietetic Internship (DI) program which fulfills the supervised practice component of the credentialing requirement. These 3 programs together fulfill all requirements for the RDN examination.
Nutritionists are a broader category of professionals who do not have specific education or training requirements and cannot provide individualized medical nutrition therapy (MNT) counseling unless they hold another recognized medical credential.
Some nutritionists may have educational training and/or certifications in nutrition, but have not gone through an accredited program and taken a nationally recognized credentialing exam.
The term is not regulated and a broad group of people may call themselves a nutritionist.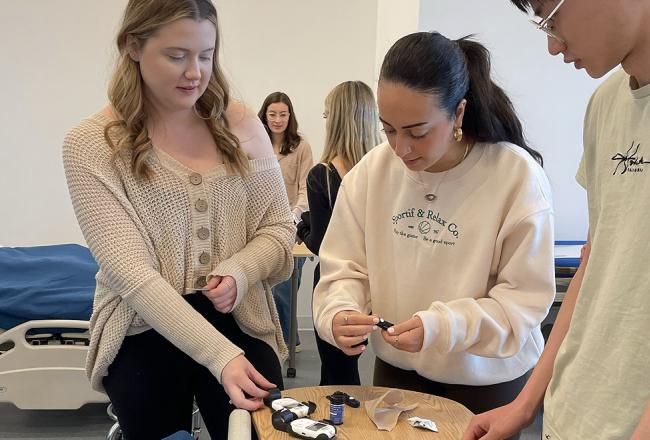 Becoming a Registered Dietitian Nutritionist (RDN)
Whether you are just starting out or want to change careers, our programs will give you everything you need to complete the requirements to earn the RDN credential.
Learn More About Becoming an RDN
Contact Us
Specific questions can be directed to Leah Smith, the department of nutrition administrative assistant, via email ([email protected]) or phone (617-521-2718).
We also encourage you to attend an information session, please email [email protected] for dates and to register.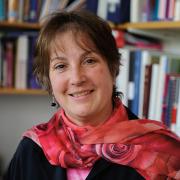 Elizabeth Metallinos-Katsaras
Professor of Nutrition and Ruby Winslow Linn Chair of the Nutrition Department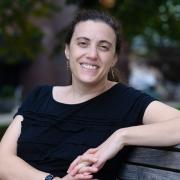 Lisa Brown
Associate Professor and Director of Dietetic Internships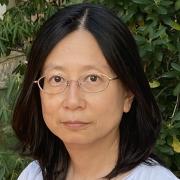 Teresa Fung
Professor and Director of Didactic Program in Dietetics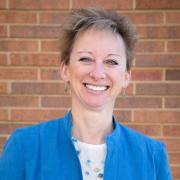 Sharon Gallagher
Professor of Practice and Assistant Director of the Dietetic Internship Program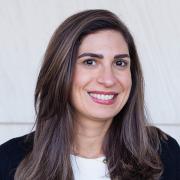 Yara Gholmie
Assistant Teaching Professor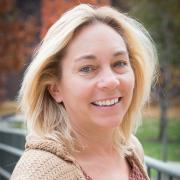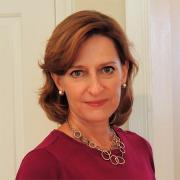 Elizabeth Colavita Siu
Associate Professor of Practice and Associate Director of the Online Masters Program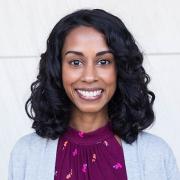 Urshila Sriram
Assistant Teaching Professor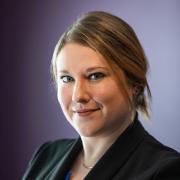 Kate Walker
Assistant Professor of Practice
Leah Smith
Administrative Assistant I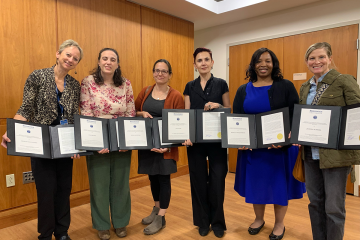 On October 11, the Simmons community gathered to honor the outstanding achievements of six faculty members representing five disciplines. This year's awardees received recognition for superlative undergraduate and graduate teaching, research, service, and a commitment to diversity, equity, and inclusion.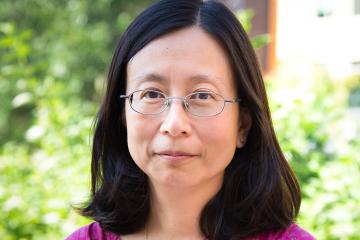 Every March, National Nutrition Month encourages Americans to reflect on the importance and transformative potential of healthy eating and exercise. Published every five years and based on cutting-edge nutrition research, the Dietary Guidelines for Americans (DGA) provides nutritional advice for...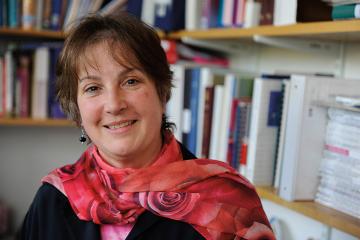 February is American Heart Month, a reminder for all of us to focus on cardiovascular health. Professor and Ruby Winslow Linn Endowed Chair of the Simmons' Nutrition Department Elizabeth Metallinos-Katsaras shares what specific nutritional and lifestyle modifications can help people...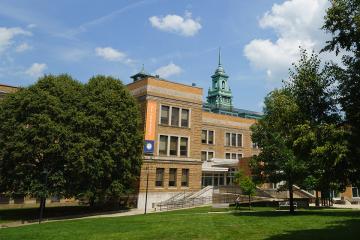 The Simmons Nutrition Department is proud to announce that the Didactic Program in Dietetics (DPD) and the Dietetic Internship Program (DI) were granted full re-accreditation by the Accreditation Council on Nutrition Education in Dietetics ( ACEND ). Both Simmons programs...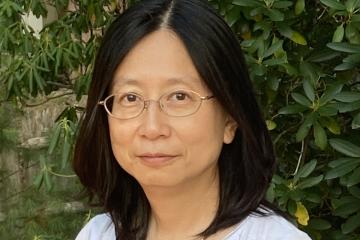 Professor of Nutrition and Director of the Didactic Program in Dietetics Teresa T. Fung , ScD, RDN has been recognized by the Academy of Nutrition and Dietetics for her outstanding research. She spoke with us about this honor, her current...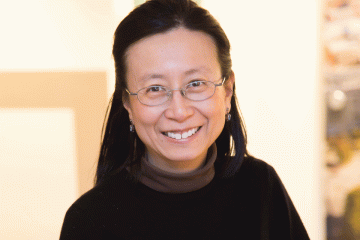 We caught up with Professor Theresa Fung about how to eat well in 2022.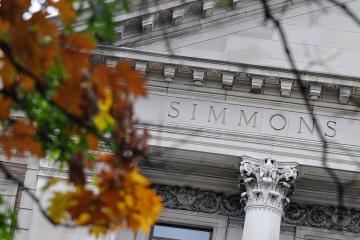 Simmons University received a $10,000 Presidential Grant through the Davis Education Foundation to fund a Post-Pandemic Innovative Teaching Award.
Simmons Assistant Professor Kate Walker to participate in webinar that helps registered dietitians and physical therapists better identify and treat malnutrition.