Undergraduate Advising
We partner with faculty advisors, academic departments and other Simmons support staff to encourage academic and personal development of all students.
We empower students to become the global leaders of tomorrow
We are dedicated to supporting the Simmons mission, while ensuring each student receives individual guidance needed to achieve their academic goals. The Office of Undergraduate Advising consists of a team of Master's-level educated professionals who put the needs of students first.
We provide students with a robust amount of academic resources including one-on-one advising, group advising sessions, workshops, Simmons Academic Mentors (SAMs), and specialty programming designed to support students involved in Pre-Health, Athletics, or Dix Scholars.
We strive to prepare students to achieve academic success. We are at our bestwhen students are first.
Mission
The Office of Undergraduate Advising provides individual guidance to support student success. Through collaborative relationships with advisors, we encourage students to explore their academic interests, skills and personal values.
Vision
Communicate the value and benefits PLAN for students long-term success
Continuously striving to meet the ever-changing needs of students through...

Uniquely designed programming
Developing resources for a diverse set of student populations
Collaborate further with faculty and other campus partners
Undergraduate Advising
Center for Student Success, Ground Floor, Lefavour Hall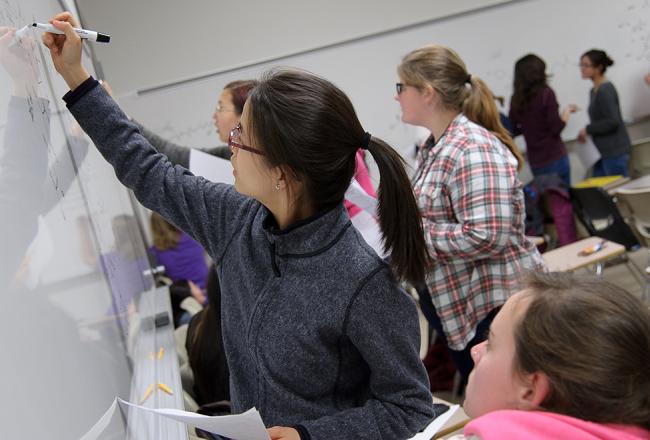 Majors and Minors at Simmons University
There are tons of majors and minors to choose from at Simmons University.