Return to Simmons
Simmons University is enjoying a vibrant reopening of campus as we welcomed back students, faculty, and staff. We are excited about a transformational learning experience including in-classroom learning, at-capacity residence halls, and participation in on-campus events and activities this fall.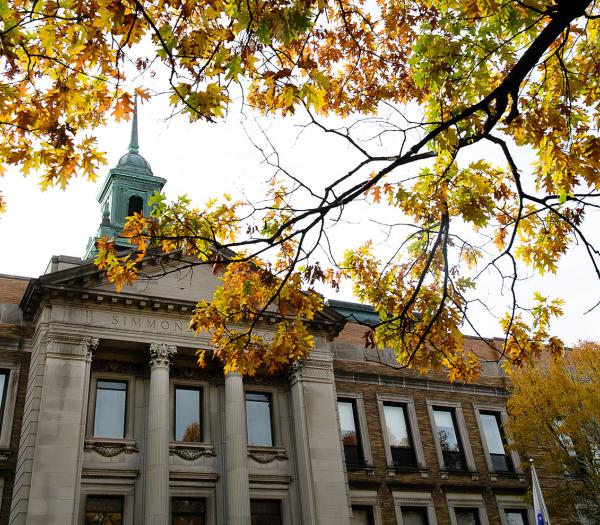 Our Latest Information
Updated August 30, 2021
Guest/Visitor Policies: The guest policies, effective September 1, 2021, outline who can visit campus and what is expected of all guests and visitors. Guests to campus include families, prospective students, external partners, contractors, etc.
Testing Policy: Simmons will continue conducting surveillance testing through the fall semester to identify and mitigate any cases of COVID-19 on campus.
Employee COVID-19 Vaccine Requirement: We are requiring all campus-based employees, who have not secured an approved medical or religious exemption, to be fully vaccinated by October 1, 2021.
Undergraduates: See the latest on Move-in and Orientation
Fall 2021: Our top priority continues to be the health and wellbeing of our community. On this page, please find links to important information about the return to campus, student COVID-19 vaccination requirements, health and safety protocols, and campus enhancements. Please continue to check back for the latest news and updates for Undergraduates, Graduate Students, and Faculty & Staff.
Navigating Campus: As part of construction, campus access routes, room numbers and building designations have changed. Learn more about accessing campus and see new campus maps and building floorplans (with new room numbers and study locations).
Communications to Students, Faculty and Staff: See reopening related communications sent to our community, including the Simmons Starts newsletter and Undergraduate and Graduate Student communications such as The Anchor.