Commencement
May 2021 Commencement: If Massachusetts and Boston public health regulations permit, Commencement 2021 will be held on Friday, May 28, 2021 at the Rockland Trust Bank Pavilion at 290 Northern Avenue on Boston Harbor. If a physical Commencement is not possible, remote Commencement ceremonies are tentatively planned for Friday and Saturday, May 28-29, 2021. The University anticipates a final decision early in 2021. Please look for additional information in your email and on this page.
September 2020 Remote Graduate Commencement
Simmons held a Remote Graduate Commencement for online graduate students on September 24th at 7:00 p.m.
May 2020 Commencement 
Congratulations to our undergraduate and graduate students who graduated in May 2020! And thank you to all of the friends and family who joined us via live stream on YouTube. Full videos of our three commencement ceremonies are now available to view on our YouTube channel.
Questions?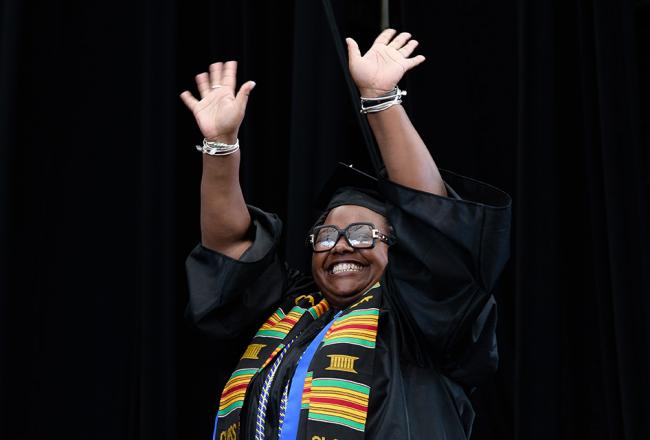 Remote Graduate Commencement
Simmons will hold Graduate Remote Virtual Commencement ceremonies in September 2020 and March 2021 for online Masters students.
Virtual Commencement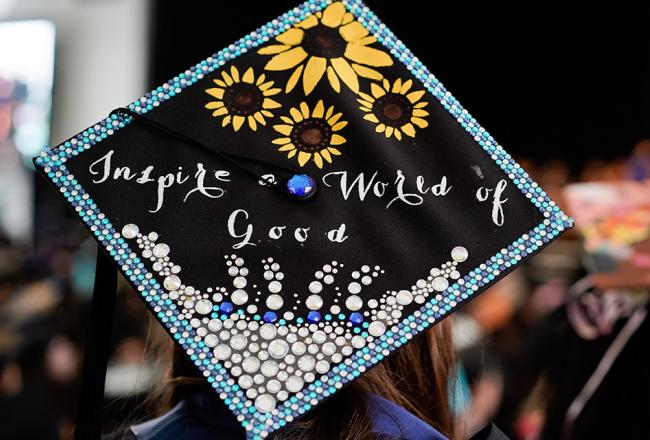 Regalia
Regalia for Bachelors, Master's, and Doctoral degree candidates is available for sale online according to deadlines. 
About Regalia