Commencement
Simmons University's May 28, 2021 Commencement ceremonies will be remote this year. We came to this decision after a review of current public health advice and the best predictions of the pandemic's course over the next months. Though the development and distribution of the vaccines to protect against COVID-19 is very promising, many of us will still be awaiting our turn to be inoculated in May. We are announcing the decision now so that degree candidates and their families can make appropriate plans. 
Commencement 2021
This year we will hold a University ceremony followed by a separate undergraduate and separate graduate program ceremonies. Commencement 2021 will celebrate all of the work and achievements of this year's graduates. Attending graduates will be recognized live on camera at our ceremonies.
We are as disappointed as many graduates and families will be that gatherings of hundreds or thousands will not be possible again this year. 
Details on Simmons' 116th Commencement will be posted on this page as they become available. 
---
Recent Ceremonies
September 2020 Remote Graduate Commencement
Simmons held a Remote Graduate Commencement for online graduate students on September 24th at 7:00 p.m.
May 2020 Commencement 
Congratulations to our undergraduate and graduate students who graduated in May 2020! And thank you to all of the friends and family who joined us via live stream on YouTube. Full videos of our three commencement ceremonies are now available to view on our YouTube channel.
Questions?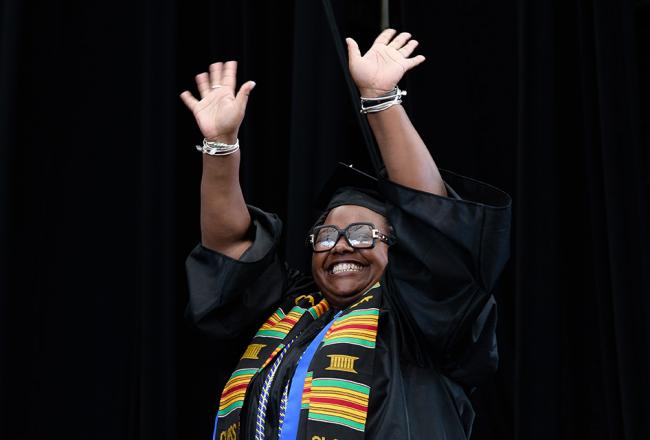 Remote Graduate Commencement
Simmons will hold Graduate Remote Virtual Commencement ceremonies in September 2020 and March 2021 for online Masters students.
Virtual Commencement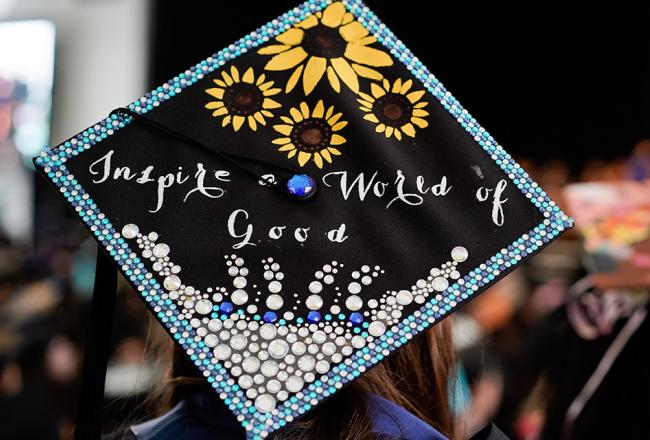 Regalia
Regalia for Bachelors, Master's, and Doctoral degree candidates is available for sale online according to deadlines. 
About Regalia