Commencement
Congratulations to all of our graduates! 
The Simmons University Commencement Ceremonies celebrate the achievements of undergraduate and graduate students who have successfully completed their degree programs. Degree candidates and their families are invited to participate in Simmons' in-person and virtual Commencement ceremonies.
March 23, 2023 - Virtual Commencement Ceremony
Graduate students and CompleteDegree undergraduates whose degrees were conferred between October 2022 and March 2023 are invited to participate in the Virtual Commencement Ceremony on March 23, 2023 at 7:00 p.m. Invitations to RSVP for March Commencement will be sent from the Provost's Office in late February.
May 19, 2023 - 118th Simmons University Commencement
The 118th Simmons University Graduate and Undergraduate Commencement Ceremonies will take place on Friday, May 19, 2023 at MGM Music Hall at Fenway, located at 2 Lansdowne Ave, Boston, MA 02115.
Venue and Accessibility
Located in the heart of Fenway, less than a mile away from Simmons' academic campus, MGM Music Hall at Fenway boasts state-of-the-art facilities, exceptional acoustics, a unique four-story seating plan, and a thorough commitment to accessibility. MGM Music Hall is a wheelchair accessible venue; sign language interpreters and assistive listening technology are also available upon request.
Please keep an eye out for more information about parking and transportation, which will be made available in the weeks leading up to Commencement.
Contact 
Questions about Commencement may be emailed to [email protected]. If you are a student with questions about graduation eligibility, please email [email protected].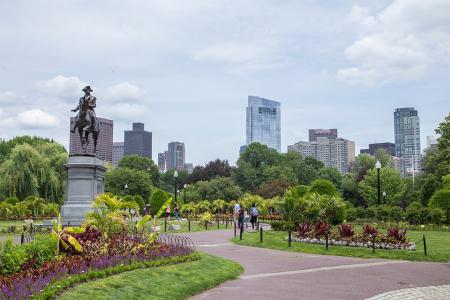 There are many options for where to stay in Boston for Commencement.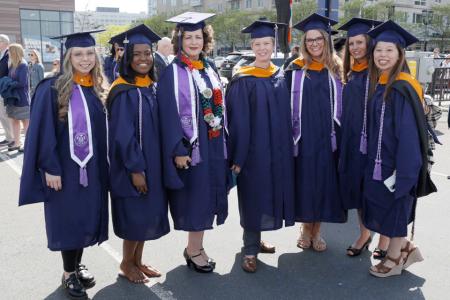 See recent Commencement ceremonies — both virtual and in-person — held by Simmons University.
Contact Us
Do you have questions about Commencement? Feel free to contact us!