Commencement
Congratulations to all of our graduates! 
Friday, May 20, 2022
Simmons' 117th May Commencement Exercises were held on May 19-20, 2022 in separate ceremonies:
The ceremonies took place at the Leader Bank Pavilion in Boston's Seaport district. Learn more about our Commencement speakers and honorary degree recipients.
Commencement Photos
GradImages will be reaching out to students who attended Commencement about how to order Commencement photographs.
Diplomas
Diplomas are available in the Registrar's Office until June 3. After June 3, diplomas will be sent to student's address of record in Workday. Please make sure your address is correct.
Programs
Starting this year, we made the Simmons Commencement program environmentally friendly by offering the full listing of graduate names in a digital format, as well as printable PDFs and commemorative printed copies.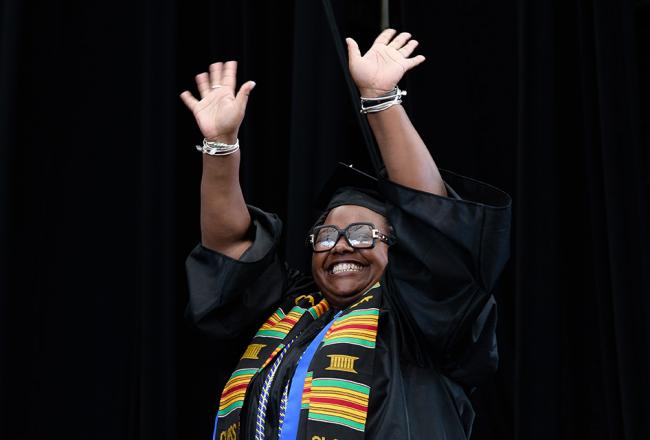 Undergraduate Ceremony
Our Undergraduate Ceremony took place at 9:00 a.m. on May 20, 2022.
Undergraduate
Graduate Ceremonies
Our Graduate Ceremonies were held on Friday, May 20, 2022 in two separate ceremonies.  Doctoral Hooding and Nurse Pinning Ceremonies took place on Thursday, May 19.