Campus & Community
Simmons Has a Lot to Celebrate for Women's Equality Day 2023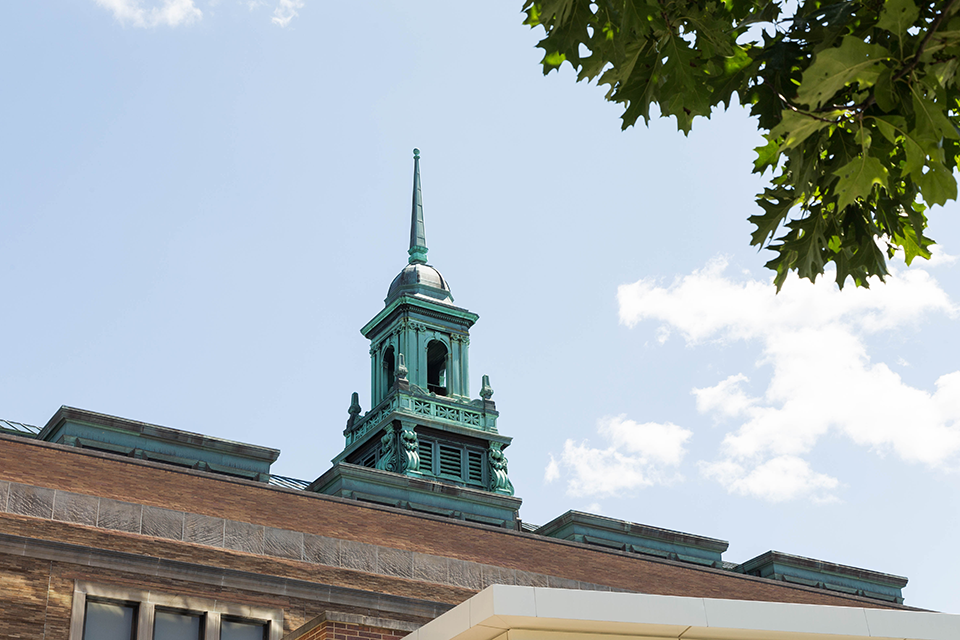 Over the past year, nearly fifty stories about women's achievements, activism, and feminist research have been featured on the Simmons website. To honor Women's Equality Day (August 26), which commemorates women's right to vote in the United States, we are including highlights from some of our favorite women's centered articles below. Enjoy reading about Simmons faculty, students, staff, and alumnae/i who have helped pave pathways to women's equity and liberation.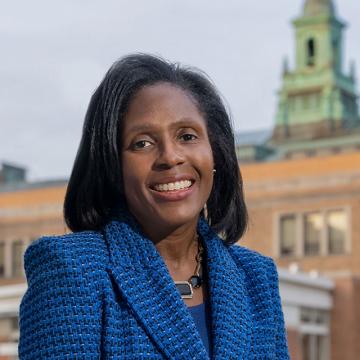 President Wooten on Equal Pay Day
On Equal Pay Day (March 14), President Lynn Perry Wooten discussed how historically women's colleges are uniquely positioned to address the gendered pay gap. As Dr. Wooten writes, "Our current and future graduates will be at the forefront of creating inclusive solutions for a whole range of issues in healthcare, education, and more. So let's work together to ensure these institutions have access to the resources they need. Our students and our nation deserve nothing less."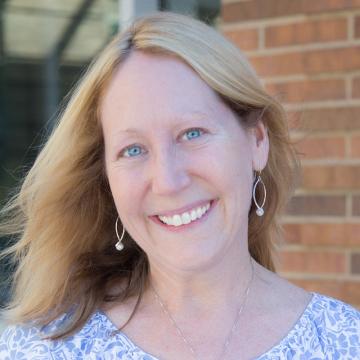 Professor Leonard on Contemporary Feminism
Professor of Literature and Writing and Critical Race, Gender, and Cultural Studies Suzanne Leonard shared her views on how contemporary feminism has changed over time. In her view, "The feminist project needs to be focused on the needs of the most marginalized people; oftentimes these are Black, Brown, and Indigenous women as well as members of the LGBTQIA+ community. This changes the tenor of what we need to be truly worried about — not our work-life balance, but the erosion of reproductive rights and the attack on trans lives."
Read the story on Contemporary Feminism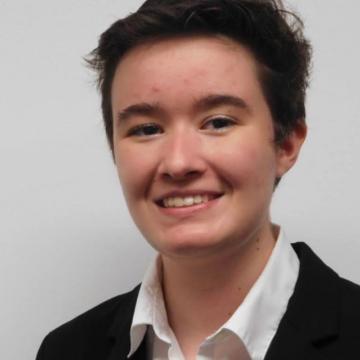 Kaz Gebhardt '25 on the Queer History of Simmons
Enriching the history of a women's-centered institution, History major Kaz Gebhardt '25 uses archival research for evidence of the institution's "queer history." As he explains, "I was interested in patterns I was seeing in these expressions of queerness on campus. . . Simmons residential campus is a little oasis, and I imagined it formed a safe space for that [self-expression of queer identity]."
Read the Queer History of Simmons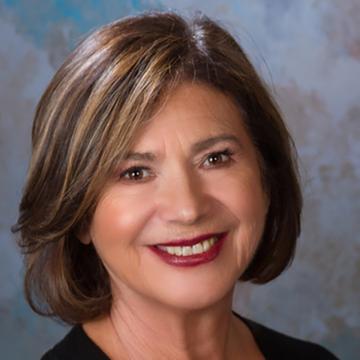 Maria Karagianis '70 on the Power of Stories, Rebellion, and Luck
Maria Karagianis '70 was one of the first full-time female staff writers for The Boston Globe. She covered groundbreaking stories throughout her career, including the desegregation of Boston public schools and apartheid in South Africa. Karagianis recollects that "meeting Professor [Alden] Poole at Simmons was an amazing stroke of luck. He changed my life. This was a big thing for a working-class Greek girl. It gave me courage; if I could do this, I could do a lot of things."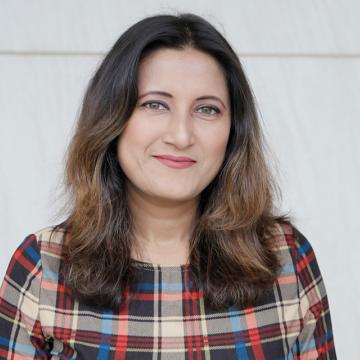 Simmons Receives Award from NASA to Support Women and Minority STEM Students
In June, the National Aeronautics and Space Administration (NASA) awarded $5 million to women's colleges and universities to help increase the retention of women in the fields of science, technology, engineering, and math. Simmons received nearly $750,000 of the total funds, which will be used to support a project entitled "Dynamic Research Education Academy for Mentoring Women in STEM (DREAM-WSTEM)." Overseen by Associate Professor of Chemistry and Physics Arpita Saha, DREAM-WSTEM, addresses gender inequity in the sciences. "We are promoting a comprehensive mentorship model. . . Women and individuals with diverse sexual, ethnic, and racial identities benefit from these systems of support."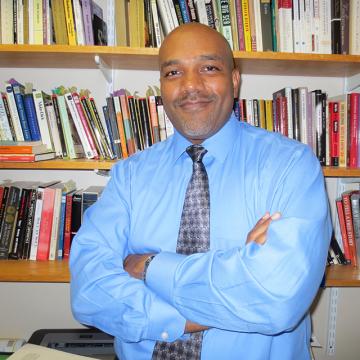 Professor of Literature and Writing Sheldon George explores the innovations of Black women writers
In his current research, Professor of Literature and Writing Sheldon George explores the innovations of Black women writers. For him, "diasporic Black women's writings present rich sites of literary innovation. Cultural and historical influences have contributed to the large number of Black women writers' texts that experiment with subjectivity."
Read the discussion with Sheldon George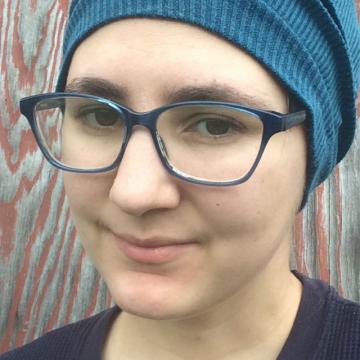 Sacha Lamb '20MS/MA Embraces Queerness and Jewish Folklore
Sacha Lamb '20MS/MA explores Jewish folklore and queer identities in her debut novel When the Angels Left the Old Country (Levine Querido, 2022): "I'd call it an Ellis Island-era immigrant fairy tale about an angel and a demon who study the Talmud together in a little village in Eastern Europe."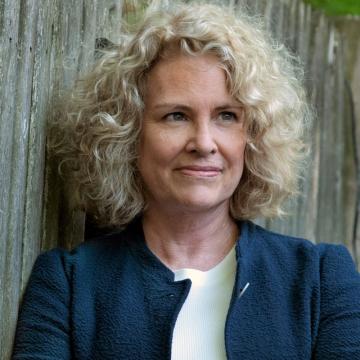 Kate Clifford Larson '80 '95MA Writes History through the Eyes of Women
Historian Kate Clifford Larson '80 '95MFA writes about trailblazing women, including Harriet Tubman, Rosemary Kennedy, and Mary Surratt. Her most recent work, Walk with Me: A Biography of Fannie Lou Hamer (Oxford University Press, 2021), recounts the life of a prominent leader of the civil rights movement and women's rights activist. "The weight of history and documenting her [Hamer's] life with the latest research was really important to me."
Read the interview with Kate Clifford Larson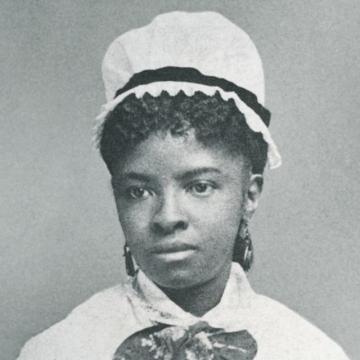 The Mary Eliza Project Recognizes Boston's First Women Voters
Simmons faculty and students have collaborated on the Mary Eliza Project, transcribing voter registers to create a searchable database of the more than 50,000 women who registered to vote in Boston in the months following the Nineteenth Amendment (1920). Professor of History and Women's and Gender Studies Laura Prieto says, "I like to place myself in the moment. . . What did it take for these women to put themselves forward in a way that they hadn't before?"
Read the story about the Mary Eliza Project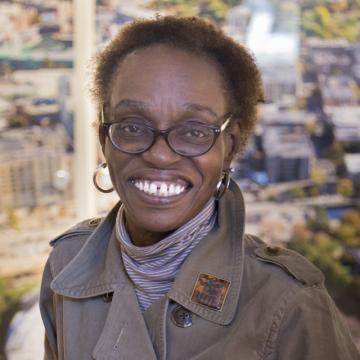 Professor of Social Work Johnnie Hamilton-Mason Researches Leadership and Advocacy of Boston's Black Women
Professor of Social Work Johnnie Hamilton-Mason is researching the League of Women for Community Service, a Boston-based Black women's organization that helped cultivate Black womanhood in a nurturing and supportive way. According to Hamilton-Mason, these women "demonstrated significant leadership and advocacy for women and civil rights in the city of Boston. They advocated for schools, supplied materials to Black students, and provided resources for people with special needs."
Read the story about the League of Women for Community Service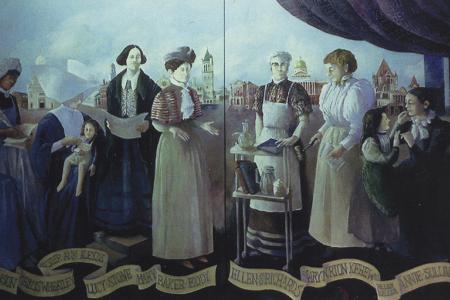 Notable Women of Boston Mural Moves from Simmons to the State House
In January, Simmons' Notable Women of Boston mural, created by Ellen Lanyon in 1980, moved to the State House as Simmons undergoes a long-term construction project. We covered the mural's historical background and feminist imagery in two Simmons News articles.
Read the story about the Notable Women of Boston Mural
Read the story about Feminist Art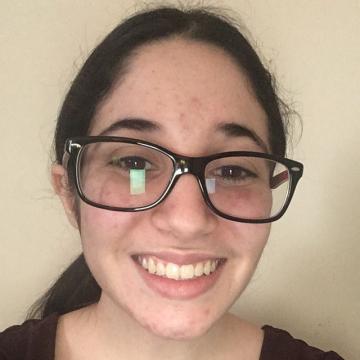 Sara Slager '23 Researches History of Reproductive Activism in Boston
Sara Slager '23, a double major in Education and Women's and Gender Studies, is researching reproductive rights activism in the greater Boston area. As Slager says, "I am examining the period of the 1960s and 1970s. I was very interested in what this kind of activism looked like before Roe v. Wade was passed and shortly after Roe v. Wade was passed."
Read the discussion with Sara Slager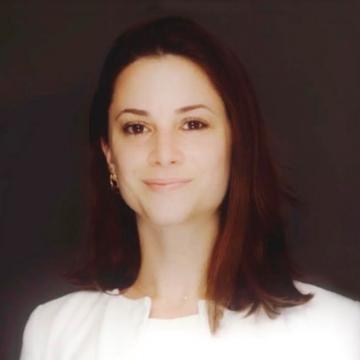 Charlotte Powley Advocates for Menstrual Equity
In our interview with Assistant Teaching Professor of Public Health Charlotte Powley, she expressed the urgency of menstrual equity. In her research, Powley found that "over 30% of [public high school] students did not know whether or not their school offered free access to pads or tampons. Moreover, over 25% of menstruating students miss at least one day of school while they are on their period, which can equate to approximately two weeks per academic year. This data revealed to me that we have a long way to go to achieve both menstrual equity and educational equity."
Read the interview with Charlotte Powley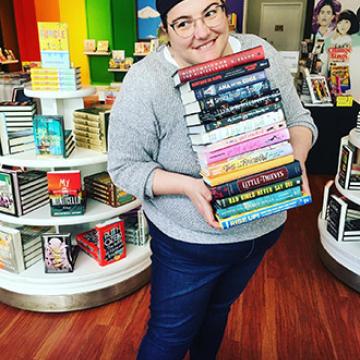 Christina Pascucci-Ciampa '08 '14MS Makes Space for Intersectionality and Inclusivity at All She Wrote Books
Christina Pascucci-Ciampa '08, '14MS is the founder of All She Wrote Books in Somerville, MA, an inclusive feminist and queer bookstore that amplifies marginalized and intersectional voices. "I wanted to be my own boss and create a work environment where people were empowered," Pascucci-Ciampa says.
Read the interview with Christina Pascucci-Ciampa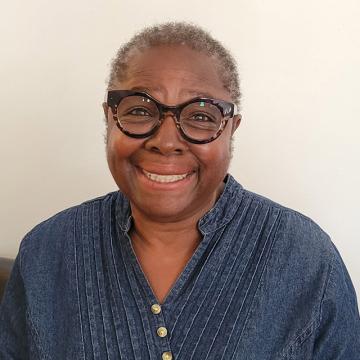 Professor Emerita Janie Victoria Ward Co-Authors New Book on Mentoring Black Women
Last fall, Professor Emerita Janie Victoria Ward co-authored Sister Resisters: Mentoring Black Women on Campus (Harvard Education Press, 2022). As Ward explains, "we argue that White mentors, while appreciating how resistance strengthens young Black women's lives, can examine how they have had to resist devaluation in their own lives — economic bias, ability bias, gender bias. We talk about how white women can use such knowledge to build meaningful cross-racial mentoring relationships and collaborate with young Black women to design resistance strategies that are appropriate, effective and within their control."
Read the interview with Janie Victoria Ward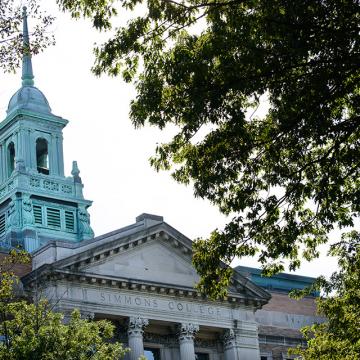 Simmons Hosts Virtual Panel of Experts: Roe v. Wade Meets the Dobbs Decision
In September 2022, Simmons hosted a virtual panel of experts to discuss the Supreme Court's Dobbs Decision. The panelists drew attention to the intersectional issues of reproductive rights, same-sex marriage, and contraception. Professor of Practice in Public Health Carolyn Rodgers remarked, "It's not just women's rights, it's also marginalized groups, because this boils down to a human capital issue."
Read the story about the Roe v. Wade panel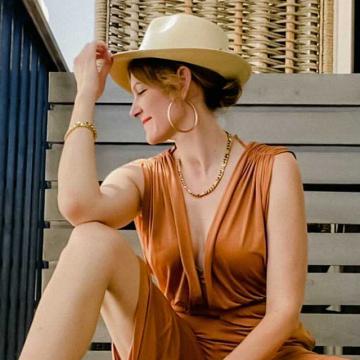 Silicon Valley's Gender Equity Advisor, Femily '00 '02MA, Reflects on Activism at Simmons
Femily '00 '02MA, the Gender Equity Advisor for Silicon Valley, discussed how Simmons prepared them for a life of activism: "The undergraduate program [in Gender and Cultural Studies] had a capstone, and you could do either an academic essay on a topic or volunteer for an activist project in the community, with the goal of making life better for women. The value of being on the ground was built into the curriculum."