Campus & Community
Simmons Hosts Virtual Panel of Experts: Roe v. Wade Meets the Dobbs Decision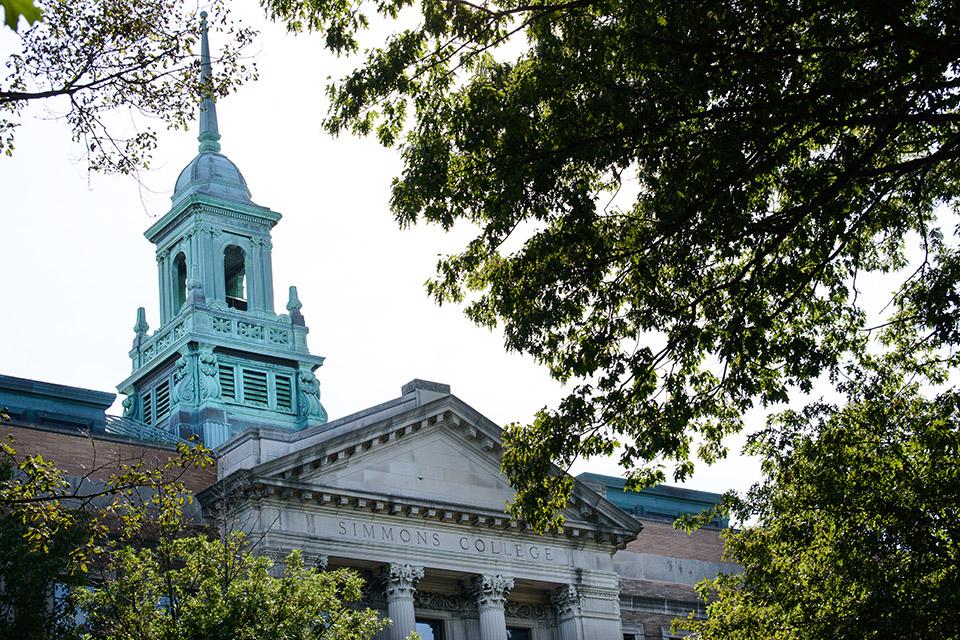 On the evening of September 22, Simmons hosted a virtual conversation with faculty, practitioners, policymakers, and providers who discussed the impact of the Supreme Court's recent Dobbs Decision. The panelists drew attention to the intersectional issues of reproductive rights, same-sex marriage, and contraception.
Among the panelists were Professor of Practice in Public Health Carolyn Rodgers, Our Bodies Ourselves Co-Founder Judy Norsigian, RN of the Neighborhood Birth Center in Boston Dr. Jo-Anna Rorie, and political strategist Arline Isaacson. Simmons President Lynn Perry Wooten and class president Bea Jones '23 also delivered commentary, and Professor of Practice in Social Work Gary Bailey moderated the discussion.
In her opening remarks, President Wooten underscored the importance of having timely conversations. "A hallmark of everyday leadership is the ability to have conversations, and especially on a college campus, there is no better venue to have conversations." Wooten said that conversations have the power to reach people across different backgrounds and differing opinions, which is exactly what our country needs right now. "We can learn from this panel how to be a better citizen," she said.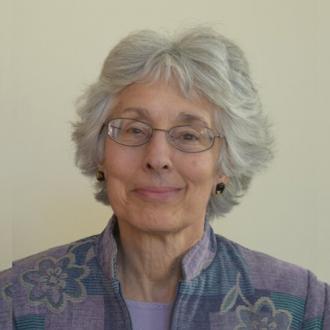 Professor Bailey began by asking panelists if they expected to see the overturn of Roe v. Wade. In her response, Norsigian recounted how many of her co-founders knew this was going to be a long struggle fifty years ago. "Back then, I had a lot more optimism, so my answer is no, I never would have imagined we would be here at this moment." Norsigian did concede that over the decades much progress has been made regarding women's health, including anti-racism and reproductive justice, thanks especially to Black women speaking out, particularly in the 1990s. Over the course of Norsigian's career, many welcome changes came in the form of activism, leadership, and policy changes. "We have to keep this in mind as we forge ahead," said Norsigian.
Professor Rodgers spoke about her reaction to the Supreme Court decision from a public health perspective. "After 50 years of advocacy, we are now moving in the direction of taking women's rights away. And it's not just women's rights, it's also marginalized groups, because this boils down to a human capital issue." As Rodgers explained, this decision will tremendously impact individuals of lower socioeconomic status, who will not have the money to travel to other states for services. Moreover, people with dual diagnosis, and especially people of color, will have fewer options. The current circumstances threaten health equity.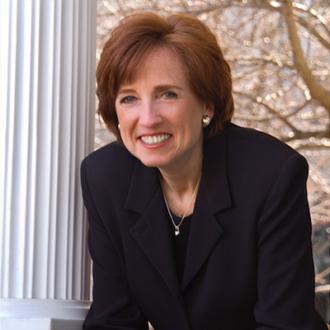 Isaacson elaborated on the issue of intersectionality, especially from the perspective of LGBTQ rights. As an advocate of inclusion, Isaacson was concerned that "the Dobbs decision has ramifications far beyond abortion. It affects the possibility of same-sex marriage, contraception, and trans rights." Some states are taking measures to protect patients and providers. For example, Massachusetts has passed a provider protection bill and the state will also help to remove cost barriers to abortion care (including child care and transportation needs) for women coming here from red states. Isaacson added that what Massachusetts is doing can be a blueprint for other blue states.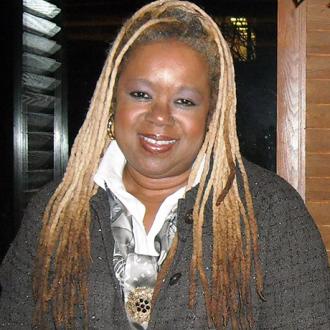 Dr. Rorie spoke from her experience with marginalized women, including homeless individuals. During the Roe era, midwives developed a relationship with the women seeking prenatal and postpartum care. "That model I do not suspect will change," said Rorie. "I think there will be an enhancement of midwifery and doula services, in particular to the population which I serve, which is women of color and immigrant Haitian women with no resources."
Professor Bailey then asked panelists how individuals can respond to this infringement on women's rights. Norsigian noted that most women seeking abortions are poor and already have children, and that the criminalization of Black women was already a blueprint for abortion bans. However, she added, "the silver lining here is that we can be involved in electoral politics. That will be key in the coming weeks and months. Every single local race matters. We need to support the people who support the policies that will enable women to get abortions."
Moreover, Norsigian explained that medication abortion is now being used more widely, whereas amazing groups are providing services and pills to women in need, such as Plan C and The Miscarriage and Abortion Hotline. "We have wonderful groups in the political realm and also the non-profit, non-political realm who are expanding access."
Isaacson expounded upon the importance of articulating shared values and trying to find common ground with those who have very different beliefs. "When we focus on shared values – caring, thoughtfulness, compassion for the struggles of low-income women – sometimes they can relate even if they draw a different conclusion. If we bridge those gaps, it may help," explained Isaacson.
Dr. Rorie touched upon the importance of giving people hope, which is something she tries to cultivate at the Birth Center. "The birthing centers not only give women hope, but also give women the opportunity to be involved in their birthing process and the development of their families. And we listen to these women. You can't compartmentalize women, everything intersects," she said. Rorie echoed Norsigian's and Isaacson's push urging people to get involved in the political process, as losing the House and Senate would be disastrous for women's health.
Professor Rodgers highlighted the importance of education and communication. "Without education and awareness, people might not know that their rights are at stake." We may also be seeing a demographic shift, she suggested. For instance, during the COVID-19 pandemic, many people moved to more affordable geographic areas. Now we may see people moving to places with more freedoms.
During the post-panel discussion, Simmons' Title IX Coordinator Sara Simberg emphasized that Simmons is facilitating access to care. As Simberg explained, pregnancy and pregnancy-related conditions fall under Title IX. As such, "pregnant students are eligible to receive support from the Title IX team. Please don't hesitate to reach out," she said.
In her closing remarks, Bea Jones addressed the Simmons community. "We can use this as a catapult to let our students be more active within Boston politics. I want students to know that it's never too late, and we are the voice of tomorrow. We can make a difference."
This event was sponsored by the Office of Organizational Culture, Inclusion and Equity (OCIE), the President's Office, the Provost's Office, the President's Advisory Council on Diversity, Inclusion and Equity, and Advancement.
Do you need to register to vote? There will be a table for voter registration from October 3-7 in Common Grounds on the Academic Campus. Let's all pledge to vote this November!