Graduate Programs Spring 2021
Our guiding principle throughout our planning continues to be the mental and physical wellbeing of the Simmons community. We want to lead, and lead with care, when it comes to students, faculty, staff, and all those who interact with our community.
Like the Fall, all of our courses will be online for the Spring 2021 semester, with very few exceptions. This follows our deeply held value of ensuring equity and fairness in opportunity and experience.
Online Learning at Simmons
Simmons has long been a leader in online education. We have a strong track record of success in virtual learning and are confident that we can deliver a powerful experience to help you achieve your goals as a scholar and a leader in your profession. Courses are being intentionally designed for this format and will feature a blend of synchronous (live) and asynchronous (self-paced) coursework. Students will also have access to robust support services, including the advising and mentoring you expect from Simmons, as well as an engaged learning experience with faculty and peers.
Exceptions for Spring 2021 
Doctor of Physical Therapy (DPT): The laboratory practice component of the Doctor of Physical Therapy program will continue on campus due to its specific requirements.
Weekend immersion programs for nursing students to gain hands-on skills.
Programs with clinical, field or internship experiences: In some programs, these experiences may still occur in person. Program Directors will be in touch with further information in the next few weeks. 
Off-site Programs: Whether these programs will be delivered in person, online, or in a hybrid format will be determined at the program-level in the next few weeks. 
Our work to make a decision about our undergraduate program is ongoing. We hope to communicate a decision in the next few weeks. 
---
Frequently Asked Questions
All campus-based graduate programs will be conducted online except the Doctor of Physical Therapy program. This includes certificate programs and non-credit graduate courses in all colleges, schools and departments except in the Doctor of Physical Therapy program. 
It is important for graduate students in all programs to note that there will be some variation in the delivery of instruction and completion of requirements in each program. For example, some programs may take advantage of live, synchronous classes using Zoom, and others asynchronous learning through recorded lectures and online discussion groups. In addition, programs requiring clinicals may also make arrangements for those experiences to happen in person at locations to be determined. Your program director or advisor will be in touch with you directly with further details.
In our continuing efforts to minimize the spread of COVID-19 and the risk of serious illness to our students, faculty, and staff, Simmons has determined that the safest and most effective way of proceeding with graduate instruction in Spring 2021 is to move those programs (except the Doctor of Physical Therapy) online.
Fortunately, Simmons has a long and successful history in providing online graduate education in many of the same programs offered on campus. Simmons faculty will continue to design and teach courses, advise, mentor, and guide you through your graduate program. In programs that require clinical experiences, Simmons will still work with you to provide the best possible experience in a manner that is convenient and safe. Further details about the structure of online programs for the spring will be forthcoming from your program director.
Because all graduate programs except Physical Therapy will be conducted online in the upcoming spring semester, students in those programs will not be required to come to campus at all during the semester. In most programs, that means you will not have to relocate to Boston for Spring 2021 if you are not already there, and for those who already live in Boston, there is no requirement that you stay there if you wish to make alternative living arrangements. However, students in programs requiring in-person offsite training, such as field work and clinical rotations, will still be required to complete those rotations and should consult with program directors or advisors about where and when those requirements can be completed.
Tuition costs for the spring semester will remain the same for online instruction.
Many graduate students are entitled to take a leave of absence from their program. Leave must be approved by your program director and the Registrar's Office, and the length of leave permitted may vary from program to program. Your program director can provide more details. New graduate students may choose to defer their admission to next semester or a future term, but no more than a full calendar year.  Please contact your admission office for more information.
We encourage all graduate students to participate in online instruction this spring— we are confident that you will find the quality of teaching, the rigor of coursework, and the personal attention provided by faculty and advisors equal to that of campus-based courses, even as it may not be your preferred mode of learning.
Graduate programs allow very limited if any transfer credits. Check with your program director for further details on what your program may permit. Graduate programs typically only allow 1-2 classes as transfer eligible, and in all cases would need to be pre-approved.
Completion of clinicals and internships may vary from program to program; however, Simmons will work with individual students to schedule, reschedule, or otherwise facilitate those experiences, including, for students who do not plan to be in the Boston area for Spring 2021, helping them to find internships or clinicals in an area more convenient to them. Your program director will be in touch with more specifics about clinicals and internships.
There will continue to be severe restrictions on how many people can congregate in enclosed areas, so we encourage all graduate students not to come to campus even if parts are open during the spring semester. Student services such as the registrar, student financial services, student activities, veteran services, and advising will continue to be available via email, phone, and video conference, and library services, including consultations with librarians via phone or email, and online research databases, will continue to be available to you. Faculty and program leaders will also be available, outside of classes and regular meetings, via phone, email and video conference throughout the semester.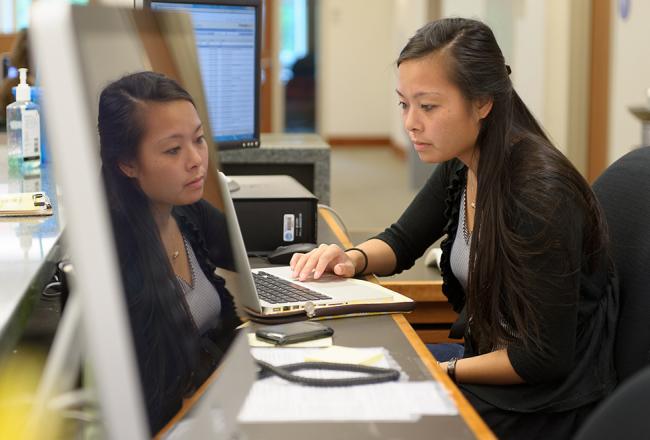 Virtual Living Learning Communities
Virtual Living Learning Communities are an interactive fellowship designed to provide educational curriculum, supportive cohorts, and engaging learning environments for the entire Simmons community.
Explore