Undergraduate Student Life
The Simmons experience, and a Simmons degree, is defined by so much more than a few months away from campus. Though this semester will be different, historically our community has shared a powerful sense of purpose, of leadership, and of caring for one another. We are ensuring that the Simmons virtual campus experience brings our whole community together in a way that the restrictions and realities of COVID-19 would simply not allow us to do in person.
Fall Programs
Our successful virtual Athletics program this past semester — virtual workouts, team meetings, competitions and leadership development training — will be a model for other activities. Here are some of the activities you can look forward to:
The Office of Organizational Culture, Inclusion & Equity and the Multicultural Center will offer workshops, student group meetings, and prominent speakers.
Welcome Week, the Connections Carnival and Shark Week events will be hosted virtually, along with programming from 55 clubs and organizations.
The Office of Student Leadership and Activities will conduct leadership development through the Fall semester with the 8-week Pieces of Leadership Series, peer-to-peer leadership training, Student Leader Spotlight and other virtual programming, such as House Party Trivia and Music BINGO.
Virtual events and dinners will be scheduled for affinity and special interest groups.
Faculty and staff will host get-togethers for students interested in special topics such as astronomy, pre-law, and politics.
Student Services offices (Health Center, Violence Prevention, Accessibility Services, Undergraduate Advising, Career Education, Writing Center, etc.) will be available through appointments and virtual office hours.
Counseling Center services will continue to be offered through telehealth.
Fun, themed social activities each week will occur, such as Motivation Mondays, Together Tuesdays and Wellness Wednesdays.
Virtual Living Learning Communities
Virtual Living Learning Communities (VLLCs) are an interactive fellowship designed to provide educational curriculum, supportive cohorts, and engaging learning environments for the entire Simmons Community.
Each VLLC will look and feel very different. They will range in group size, theme, platform, and length. Each VLLC will weave in partnerships with faculty members, professional staff, graduate students, and student leaders. Simmons VLLCs will truly create a collaborative learning environment.
Virtual Living Learning Community Options
Health and Well-being: The coronavirus disease 2019 (COVID-19) pandemic may be stressful. Fear and anxiety can be overwhelming. Coping with stress in a healthy way will make you, the people you care about, and your community stronger. This community will provide ways to take care of ourselves and those we care about. Join us for sessions on self-care, exercise, meditation and more!
Civic & Community Engagement: Examine local and global issues through academic study and activism, with an emphasis on leadership, positive change and active citizenship.
Environment & Sustainability: Learn about sustainability and make an impact! Whether you're newly interested or a sustainability activist, join an expansive community from all areas who are committed to learning and creating positive change for people and the planet!
Math, Computing & Statistics: An interactive virtual community around student's engagement with their MCS courses, chosen fields of study, professional preparation, and academic and professional career goals. Through both formal regular virtual meetings and informal online discussion media, we will strive to create and maintain presence in each other's social and academic lives, and foster a community support structure around our common and individual challenges, as well as come together as a peer group to celebrate our achievements.
Truth, Racial Healing and Transformation thru Undoing Racism: A collaborative learning community with undergrad and graduate students, faculty, and staff from various programs and disciplines who will come together to develop a collective commitment to undo institutional racism which is the root cause of society's most entrenched social justice and human rights issues and begin actions to address these concerns in their respective programs. Another aim is to foster racial healing, deconstructing negative hierarchies, biases, and reclaiming cultural knowledge and truth-telling within our campus.
International Students
During this difficult time, we will continue to advocate for access to a Simmons education for all our students, and our Center for Global Education will be reaching out to this community. As an institution committed to excellence, we recognize and support the critical importance of international students to our full academic community.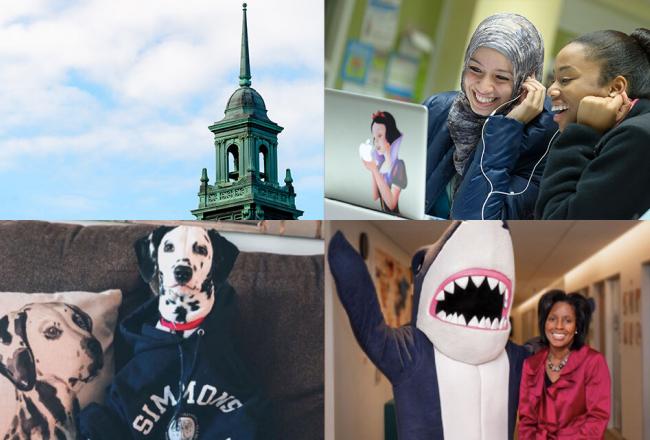 First-Year Experience
We are so excited to welcome our first-year students to Simmons University. Though this fall semester will be different than any of us anticipated, we are all so excited for you to begin your Simmons experience with us!
First-Year Experience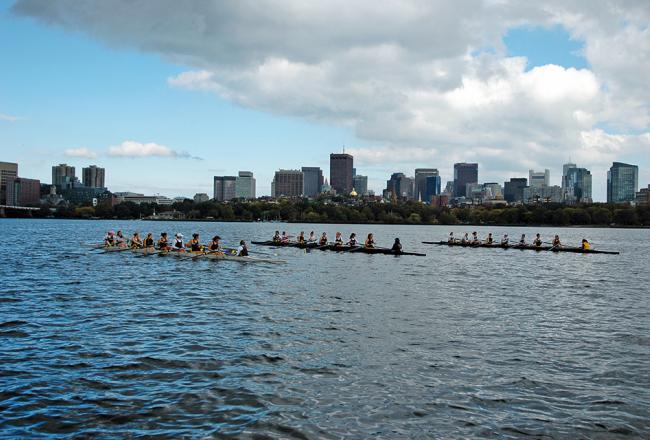 Athletics Program
In keeping with our top priority of health and safety, we have decided to place all sports on hold until January 2021. The Great Northeast Athletic Conference is considering placing a hold until this time as well.
Statement from Athletics