School of Social Work
The School of Social Work (SSW) is distinguished in many ways — with nationally acclaimed faculty, a strong emphasis on clinical practice, alumni who are leaders in their fields, and innovative teaching practices that set our graduates above the rest. Our campus location in Boston is embedded in world-renowned reaching hospitals and research facilities, which provides inspiration for our faculty locally and across the country.
Make a difference in the world with our social work programs.
For over a century, Simmons has been a leader in innovative social work education. From cutting-edge simulations (the use of actors to simulate real world practice), to our renowned field education program, to our PhD and DSW programs which have strong mentoring components and value practice expertise, the School of Social Work provides students with a one-of-a-kind social work education.
Our faculty love being in the classroom and use their experience as practitioners to inform their research and teaching. Simmons values teaching excellence and our faculty make the real world of practice come alive in the classroom. As the cradle of social work education, Simmons School of Social Work prides itself on engaging in innovative teaching and experiential learning opportunities. Since 1904, our faculty have led the way in creating new knowledge for the social work profession, blazing the trail for our alumni to become the best clinical practitioners, educators, and social work leaders in the country.
For students interested in immersing themselves in the Boston community, we offer state-of-the-art education in our BSW and MSW programs. Our reach extends across the country through our innovative online BSW, MSW, PhD, and DSW programs. Whether you're interested in a BSW, MSW, DSW or PhD degree, we prepare you for careers as exceptional practitioners, clinicians, leaders, educators, and scholars.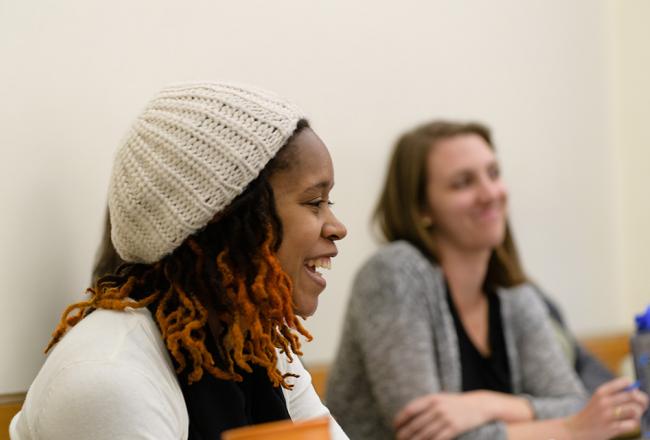 About the School of Social Work
Founded in 1904, Simmons was the nation's first institute of higher learning to offer training for clinical social workers.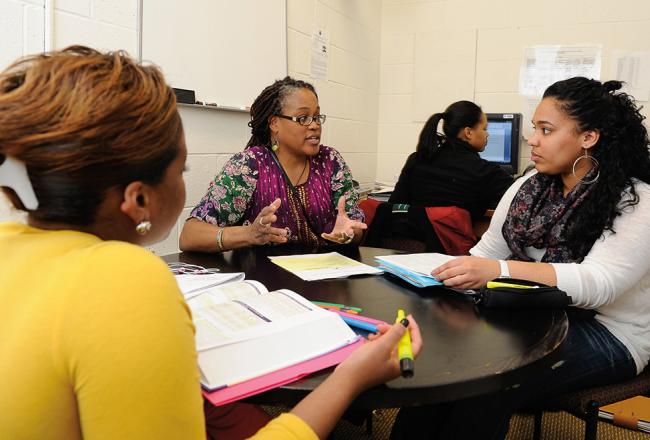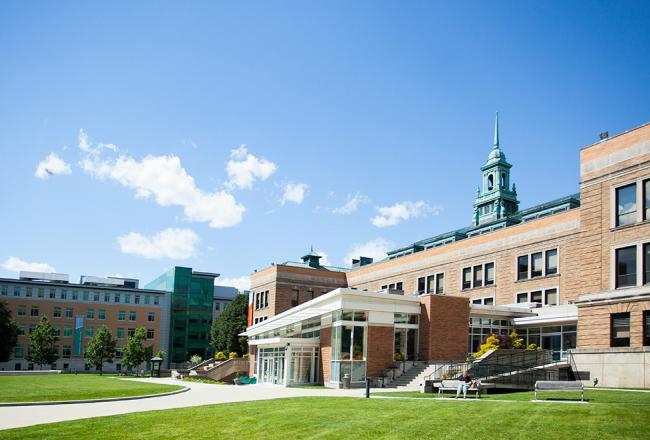 Online Social Work Programs
Our immersive, fully online MSW and PhD programs bring the transformational Simmons education to you in a format that fits your lifestyle.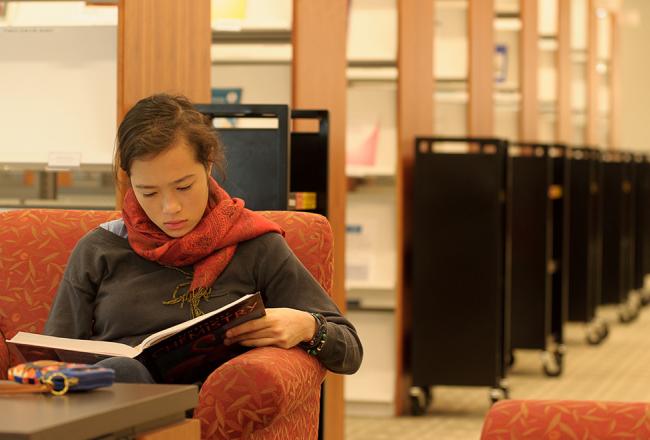 Career Development and Alumnae/i Networks
Our programs prepare graduates for successful careers in social work, as practitioners, policy experts, scholars, teachers, and leaders.
Admission Requirements for Social Work Programs
Social Work Graduate Programs
Learn more about our admissions guidelines for our graduate and PhD level social work degrees. Embark on the next chapter of your career today!
Undergraduate Social Work Degrees
Learn more about our admissions process and deadlines for our undergraduate social work degrees. Start your one-of-a-kind social work education experience by applying today!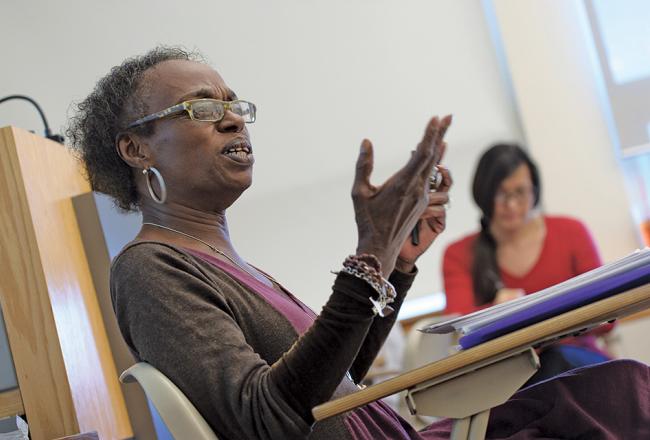 Center for Innovation in Behavioral Health Education & Research
The Center for Innovation in Behavioral Health Education & Research at Simmons University (CIBER) is a hub of innovation in training and research in health care, technology, and substance use that aims to serve urban and rural communities by increasing access to high-quality, evidence-informed care.
Ciber
SSW Field Educator
The Field Educator was created to promote communication and knowledge exchange among field educators in academia and in the practice community. It offers a variety of presentations of innovative field education practice and research, using an online format for maximum accessibility.
Current Issue
School of Social Work News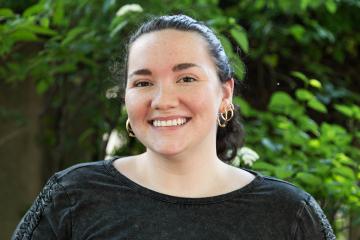 Since she majored in Social Work at Simmons, Erin Curley has supported vulnerable individuals in her community. In her current role, she's helping others engage as well by connecting Northeastern students with community service opportunities in Boston and beyond. Curley...
What the Job Entails Jonathan Stewart is a school social worker for the Metropolitan Council for Educational Opportunity (METCO) Program for Arlington Public Schools in Arlington, Massachusetts—part of one of the longest-running voluntary school-integration programs in the country. Dividing his...
What made you choose Simmons for your undergraduate degree? The biggest draw for me was Boston. I'm from Portland, Maine, so Boston is only two hours away, and I could envision myself in Boston. Simmons was appealing for the small...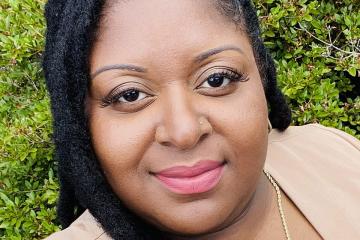 What Jerrica Is Studying After graduating from Simmons Social Work with an MSW in 2017, Jerrica Raspberry Lawson, with Tiffany Cooper '16MSW, founded Kujichagulia Wellness Center, a virtual practice that provides culturally affirming, trauma-informed counseling and other services. Jerrica builds...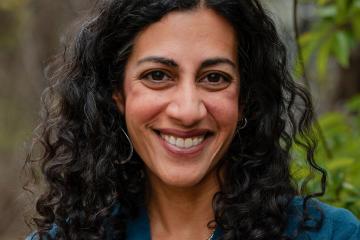 Divya Kumar '19MSW is a psychotherapist at And Still We Rise therapy practice in Boston, and a co-founder of the Perinatal Mental Health Alliance for People of Color. She writes about the intersections of race, trauma, and perinatal mental health...
What the Job Entails Ashley Liriano is a master's level admission clinician and in-home therapist for Summit Community Services, a private mental health agency that serves Metro Boston and Eastern Massachusetts. In this multifaceted position, she conducts intake assessments for...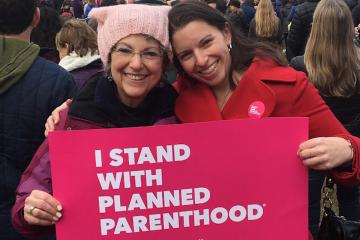 The late Rebecca Cohan, '72MSW and LICSW, led a remarkable career as a clinical therapist and court-appointed parenting coordinator. She was also a highly skilled baker. We spoke with her daughter, Sarah Cohan, about her mother's passion for social work...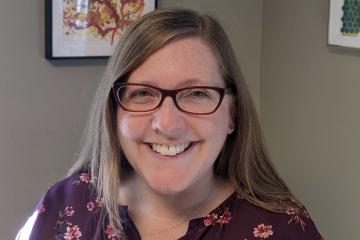 As a registered art therapist, licensed mental health counselor, and certified dementia practitioner, Meredith Griffiths '03 is providing the benefits of art-based therapy to the elderly community. Griffiths is currently overseeing a partnership between the Goddard House, a senior living...
Upcoming School of Social Work Events