School of Social Work
The School of Social Work (SSW) is distinguished in many ways — with nationally acclaimed faculty, a strong emphasis on clinical practice, alumni who are leaders in their fields, and innovative teaching practices that set our graduates above the rest. Our ideal Boston location among world-renowned teaching hospitals and research facilities provides a great backdrop for learning and living.
Make a difference in the world.
For over a century, Simmons has been a leader in innovative social work education. From state-of-the-art simulations (the use of actors to simulate real world practice) embedded into our BSW & MSW courses, to our renowned field education program, to our PhD and DSW programs which have a strong mentoring component and values practice experience, Simmons provides a one-of-a-kind social work education experience.
Our faculty love being in the classroom and use their experience as practitioners to inform their research and their teaching. Simmons values teaching excellence and our faculty make the real world of practice come alive in the classroom. As the cradle of social work education, Simmons School of Social Work prides itself on engaging in innovative teaching and experiential learning opportunities.  Since 1904, our faculty have led the way in creating new knowledge for the social work profession, blazing the trail for our alumni to become the best clinical practitioners and social work leaders in the country.
At our Boston campus we offer state of the art education in our BSW, MSW, & Doctoral programs. Our reach extends across the country through our innovative Online MSW and DSW Programs, [email protected]
Whether you're interested in a BSW, MSW, DSW or PhD degree, we prepare you for careers as exceptional practitioners, clinicians, leaders and scholars.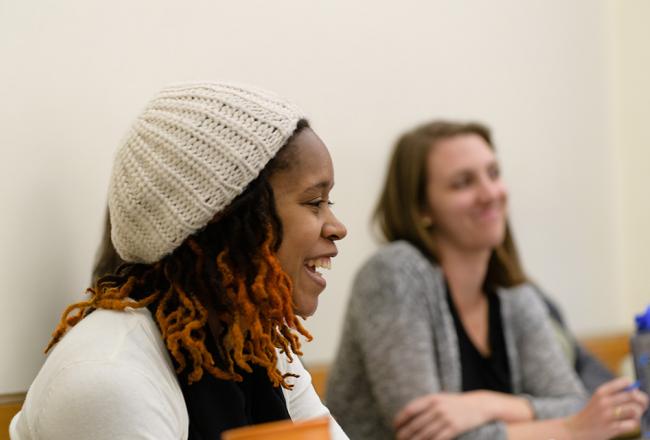 About
Founded in 1904, Simmons was the nation's first institute of higher learning to offer training for clinical social workers.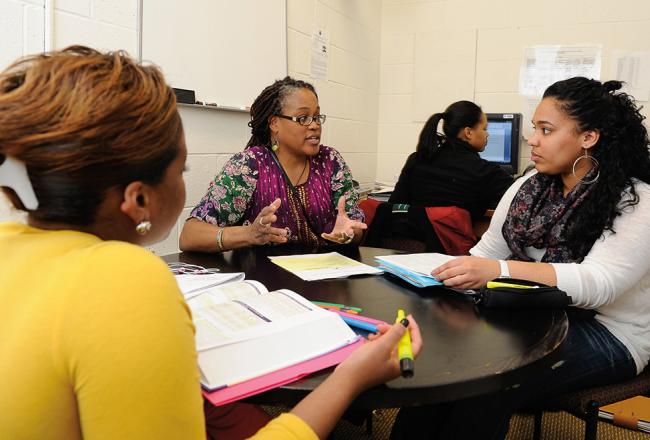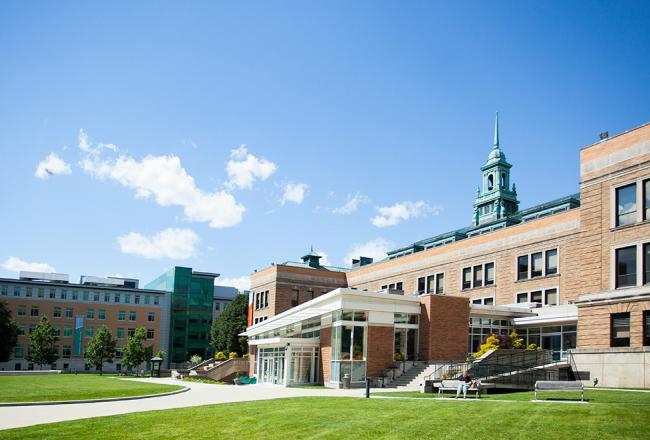 Online Programs
Our immersive, fully online MSW and PhD programs bring the transformational Simmons education to you in a format that fits your lifestyle.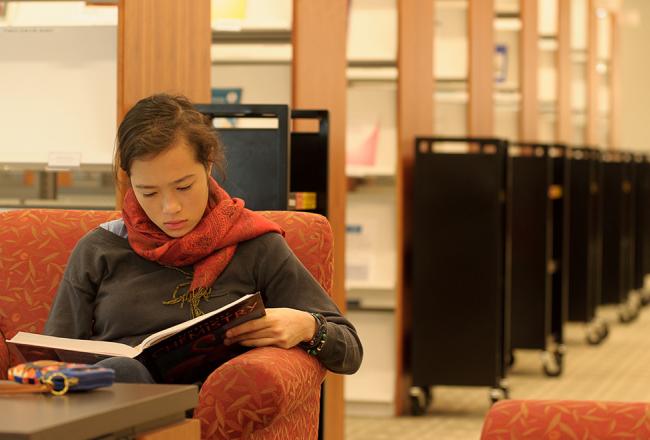 Career Development and Alumnae/i Networks
Our programs prepare graduates for successful careers in social work, as practitioners, policy experts, scholars, teachers, and leaders.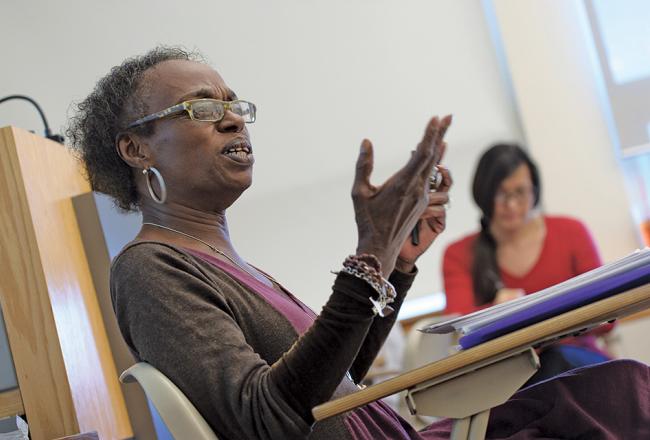 Center for Innovation in Behavioral Health Education & Research
The Center for Innovation in Behavioral Health Education & Research at Simmons University (CIBER) is a hub of innovation in training and research in health care, technology, and substance use that aims to serve urban and rural communities by increasing access to high-quality, evidence-informed care.
CIBER
Field Educator
The Field Educator was created to promote communication and knowledge exchange among field educators in academia and in the practice community. It offers a variety of presentations of innovative field education practice and research, using an online format for maximum accessibility.
Current Issue
School of Social Work News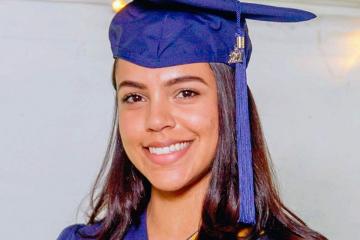 Angelica is a clinical social worker in the pediatric clinic at the Center of Excellence in Sickle Cell Disease at Boston Medical Center. Working closely with families of children dealing with this complex disorder, Angelica tells us how Simmons prepared her.
Career changer Margaret Brady raised three children diagnosed with neurodevelopmental challenges. Her goal when coming to Simmons? Apply her lived experience and advocacy skills to social work practice.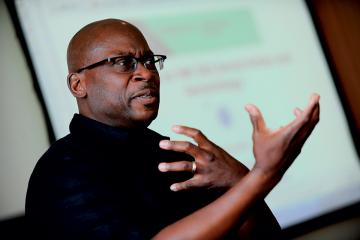 From the 2020 Tokyo Olympic Games to the Red Cross, Assistant Dean Gary Bailey reflects on the continued barriers Black Americans face at the poolside and the lasting legacy of Jim Crow.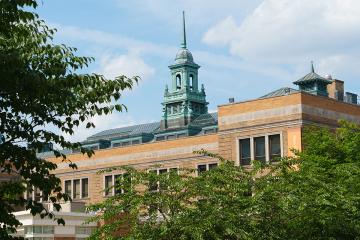 Grant received from the Substance Abuse and Mental Health Services Administration to train social work students and practitioners to enhance trauma-informed mental health care in schools.
As a clinical social worker for the pilot school, Richelle Smith thanks Simmons for helping her get there. Learn more about Richelle's passion for the youth community and why Simmons stood out to her as the "total package."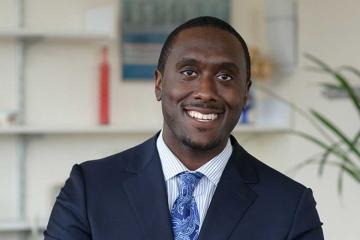 Co-founder and CEO of Fathers' UpLift, Inc., Dr. Charles Daniels, tells us why he decided to continue his education at Simmons and how he hopes to expand his 10-year-old organization to have a greater societal impact.
On June 16, Gary Bailey, Professor of Practice and Assistant Dean for Community Engagement and Social Justice at Simmons University, moderated a Colleges of the Fenway panel discussion, "Juneteenth, Then and Now: A Conversation on Being the Change Through Arts and Activism."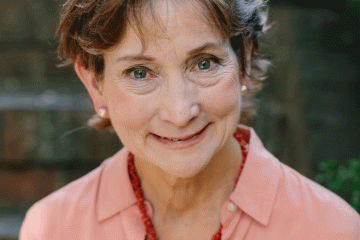 Campbell's latest work, "Frieda's Song," was inspired by the life and career of psychiatrist Dr. Frieda Fromm Reichmann. Dr. Fromm Reichmann practiced at the Chestnut Lodge Sanatorium — not far from where Campbell, herself, did the same.
Upcoming Alumnae/i Events