School of Social Work
The School of Social Work (SSW) is distinguished in many ways — with nationally acclaimed faculty, a strong emphasis on clinical practice, alumni who are leaders in their fields, and innovative teaching practices that set our graduates above the rest. Our campus location in Boston is embedded in world-renowned reaching hospitals and research facilities, which provides inspiration for our faculty locally and across the country.
Make a difference in the world with our social work programs.
For over a century, Simmons has been a leader in innovative social work education. From cutting-edge simulations (the use of actors to simulate real world practice), to our renowned field education program, to our PhD and DSW programs which have strong mentoring components and value practice expertise, the School of Social Work provides students with a one-of-a-kind social work education.
Our faculty love being in the classroom and use their experience as practitioners to inform their research and teaching. Simmons values teaching excellence and our faculty make the real world of practice come alive in the classroom. As the cradle of social work education, Simmons School of Social Work prides itself on engaging in innovative teaching and experiential learning opportunities. Since 1904, our faculty have led the way in creating new knowledge for the social work profession, blazing the trail for our alumni to become the best clinical practitioners, educators, and social work leaders in the country.
For students interested in immersing themselves in the Boston community, we offer state-of-the-art education in our BSW and MSW programs. Our reach extends across the country through our innovative online BSW, MSW, PhD, and DSW programs. Whether you're interested in a BSW, MSW, DSW or PhD degree, we prepare you for careers as exceptional practitioners, clinicians, leaders, educators, and scholars.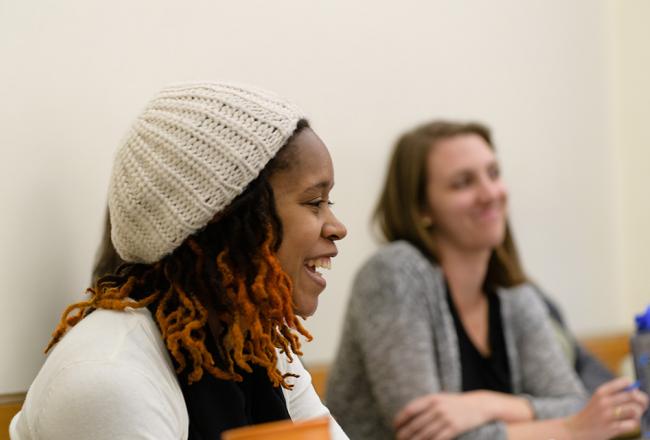 About the School of Social Work
Founded in 1904, Simmons was the nation's first institute of higher learning to offer training for clinical social workers.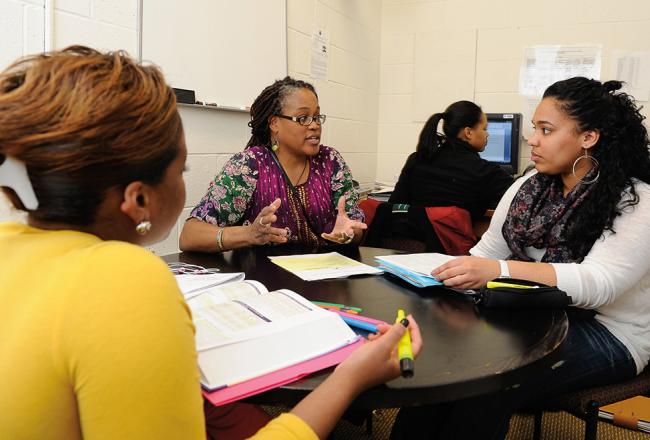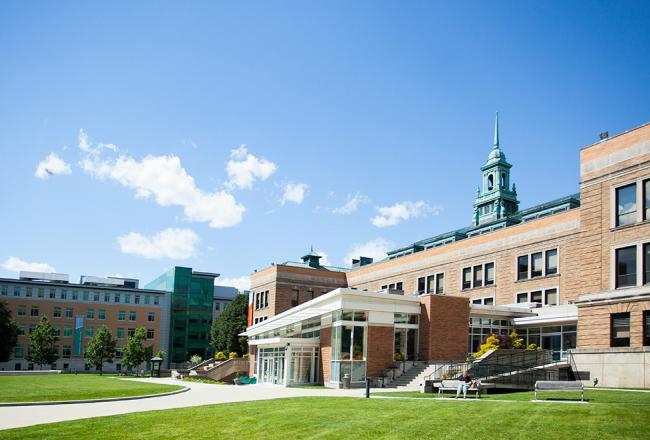 Online Social Work Programs
Our immersive, fully online MSW and PhD programs bring the transformational Simmons education to you in a format that fits your lifestyle.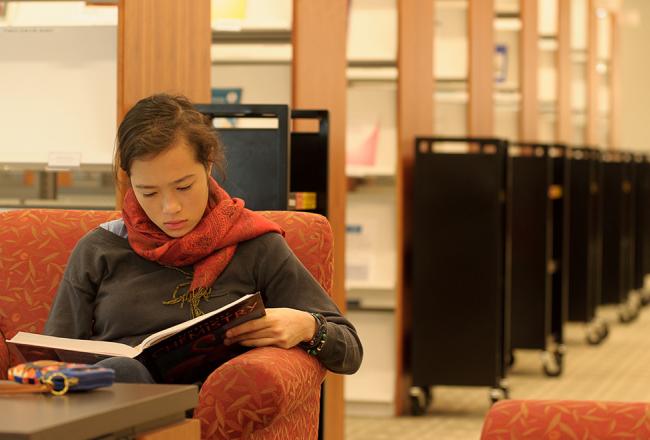 Career Development and Alumnae/i Networks
Our programs prepare graduates for successful careers in social work, as practitioners, policy experts, scholars, teachers, and leaders.
Admission Requirements for Social Work Programs
Social Work Graduate Programs
Learn more about our admissions guidelines for our graduate and PhD level social work degrees. Embark on the next chapter of your career today!
Undergraduate Social Work Degrees
Learn more about our admissions process and deadlines for our undergraduate social work degrees. Start your one-of-a-kind social work education experience by applying today!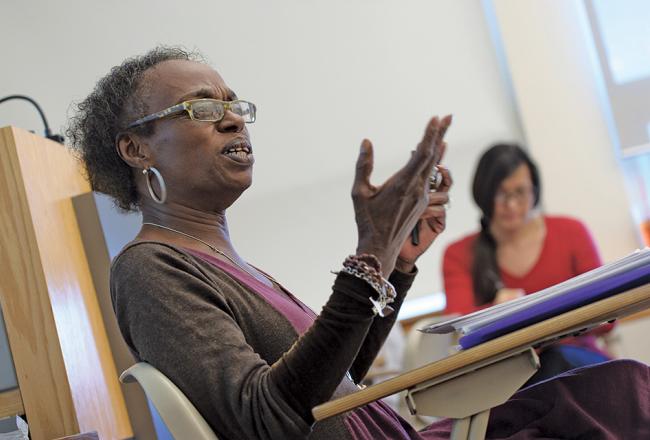 Center for Innovation in Behavioral Health Education & Research
The Center for Innovation in Behavioral Health Education & Research at Simmons University (CIBER) is a hub of innovation in training and research in health care, technology, and substance use that aims to serve urban and rural communities by increasing access to high-quality, evidence-informed care.
Ciber
SSW Field Educator
The Field Educator was created to promote communication and knowledge exchange among field educators in academia and in the practice community. It offers a variety of presentations of innovative field education practice and research, using an online format for maximum accessibility.
Current Issue
School of Social Work News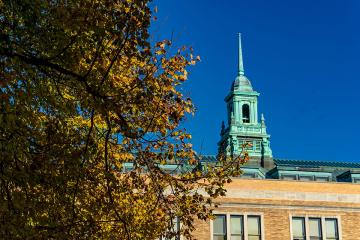 Simmons University will be one of fourteen universities working with experts to improve the public health response. Simmons University School of Social Work announced today that is joining a grant-funded partnership with the Office of Gender-Based Violence at Arizona State...
As King Boston's inaugural Visiting Scholar, School of Social Work Professor Johnnie Hamilton-Mason supports the organization's research infrastructure while delving into her own research on the League of Women for Community Service, an organization created by and for Black women in the South End of Boston in the 1940's.
What the job entails Siobhan is the clinical director for the Division of Digital Psychiatry at Beth Israel Deaconess Medical Center in Boston. Collaborating with a psychiatrist and research team, she conducts weekly virtual therapy sessions with a wide range...
What the job entails Robert is a clinical social worker at Home Base, a nationally recognized clinic run by the Red Sox Foundation and Massachusetts General Hospital that treats the "invisible wounds" of military service. He works in the Intensive...
The following conversation took place between Dr. Renada Goldberg, Assistant Professor in the School of Social Work at Simmons University, and Taylor Eubanks, graduate student in the Gender and Cultural Studies program. Professor Goldberg talks about her current project for...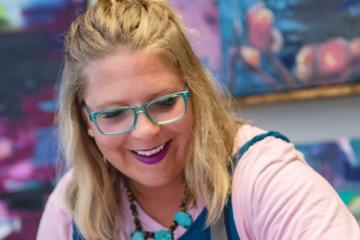 Anne Villano '21MSW was awarded the 2022 Hanscom Air Force Base Military Spouse of the Year by the Armed Forces Insurance Program. Villano was selected for her candid approach to the mental health issues faced by members of the U.S. military and their families through creative therapies. We spoke to her about this work, and her advocacy for mental health in the military.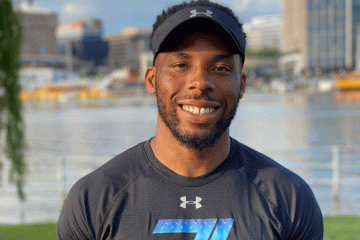 Fellonte Misher '23MSW was playing professional football in Poland when COVID-19 cut the season short. Back home in Columbia Heights, Washington D.C. he saw people struggling with the effects of gun violence and gentrification, who also lacked the resources to...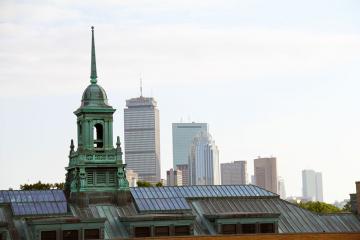 Study examining non-Hispanic Black preterm birth rates by nativity, region, and country of origin raises new questions about impact of discrimination on reproductive health
Upcoming School of Social Work Events