College of Social Sciences, Policy, and Practice
At the College of Social Sciences, Policy, and Practice, our students understand that to change the world, you need to understand it. From development to implementation, our students study the impacts of policy and analyze the social forces that shape communities around the globe.
Ready to change the world?
You'll learn from renowned faculty who put their research to work improving social and economic policy for real-world systems change. Our students find placements at Boston's K-12 schools and world-renowned hospitals, intern with local, state, and federal legislators, and conduct original research on problems at the intersection of complex economic and social issues.
At Simmons, our campus culture is focused on community service and activism. You'll hone your passion for advocacy and become influential leaders in social work, higher education, community development, government, law, community health, and finance.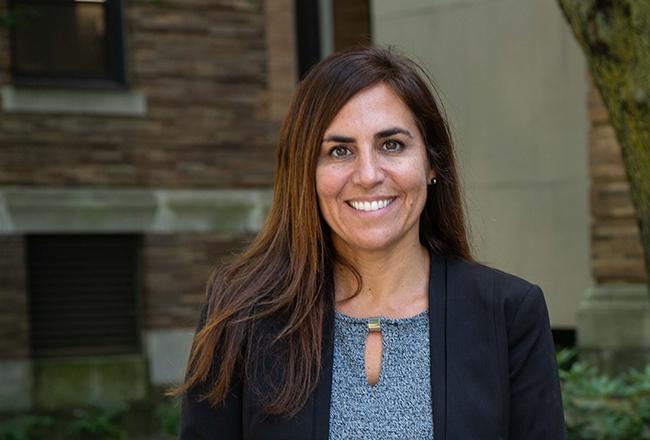 Meet the Dean
Dr. Stephanie Berzin is the Dean of The College of Social Sciences, Policy, and Practice. In this role, she leads the College as an integrated, collaborative community where a deep concern for the study of society and social relationships is blended with training and research that advances practice and policy.
Learn More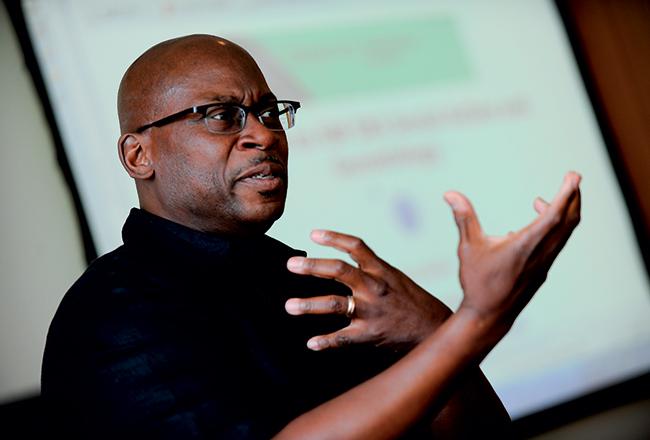 Our Faculty
You'll study with faculty who are thought-leaders and award winners, researchers and professionals in their fields.
Faculty Profiles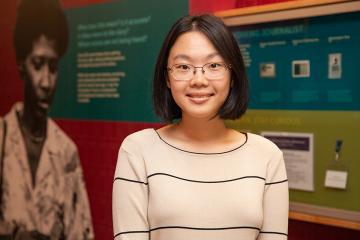 Congratulations to Anna Zhang '20, recipient of the Ifill Scholarship! We caught up with Anna about what the Ifill Scholarship means to her and why she decided to pursue a double major in history and sociology.
Social Work PhD candidate, Mbita Mbao '22PhD, tells us about what brought her to Simmons and her passion for researching issues affecting immigrants.
We caught up with Abby about her experience at Meet the Press and how she hopes to carry on Gwen Ifill's legacy as Dean's Fellow for The Ifill College.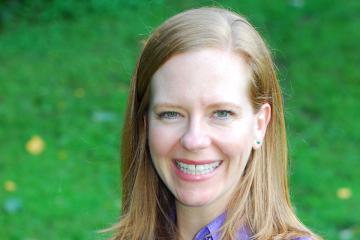 Simmons University is proud to announce that Associate Professor and MSW Curriculum Director Kristie A. Thomas, PhD, MSW has won the 2019 Early Career Excellence in Teaching Award from SAGE/American Evaluation Association.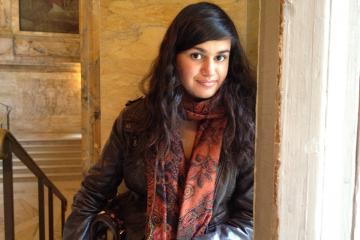 We caught up with Paola Chapa Cerviatti '18MSW about her important role with Casa Esperanza, a mental health clinic serving Latino adults.
Dr. Shelley K. White to receive Victor Sidel and Barry Levy Award from APHA Simmons University proudly announced today that Shelley K. White, MPH, PhD, Master of Public Health Program Director and Associate Professor of Public Health and Sociology,...
Mike Duggan '18MSW tells us how the Simmons MSW program prepared him for his position as Director of Business Development for Recovery Centers of America.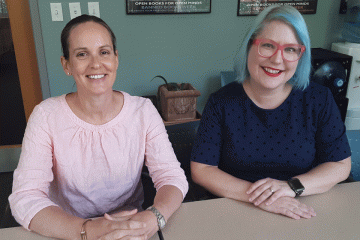 SLIS and SSW faculty collaborate to support the mental health needs of library patrons, and the staff who serve them.