College of Organizational, Computational, and Information Sciences
The College of Organizational, Computational, and Information Sciences empowers students to change the world by harnessing the power of information. You'll find new patterns in potential pandemics, critique political campaigns, and examine global marketing strategies.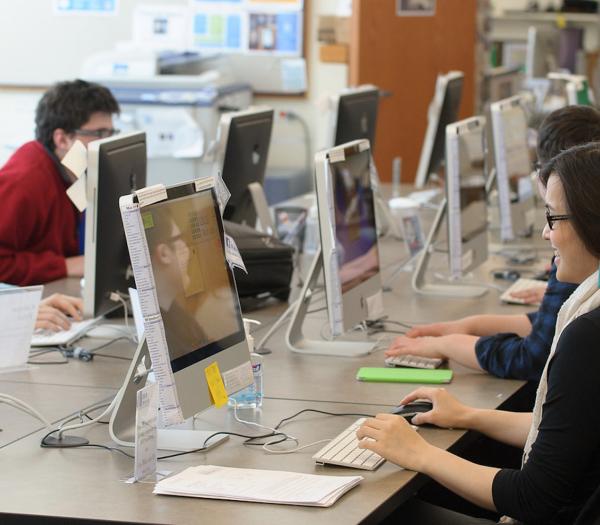 Dive into the digital world
Every program at Simmons is taught by our nationally distinguished faculty who combine practical and academic experience for teaching excellence. Real-world research experience is a key part of a Simmons STEM education. You'll work with faculty to design powerful websites, forecast financial markets, and develop advanced economic and mathematical models.  
Employers recognize the remarkable skills of a Simmons graduate. You'll be sought after as a decision-maker, adeptly analyzing information and creating dynamic solutions. Our students enter this exciting, expanding digital world with a sophisticated skill set, eminently qualified for careers as marketing executives, accountants, web developers, digital librarians, programmers, data analysts, and more.
Contact Information
For more information or to ask a question, please reach out!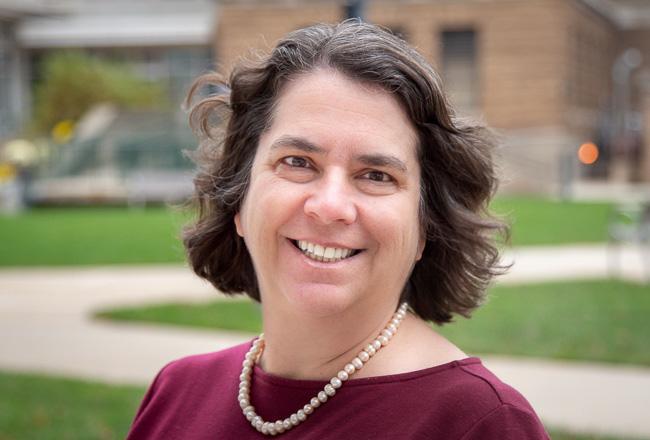 Meet the Dean
Dr. Marie desJardins is the Dean of the College of Organizational, Computational, and Information Sciences. In this role she will lead collaboration among faculty and other stakeholders in pursuing the growth and development of College programs and initiatives.
Meet the Dean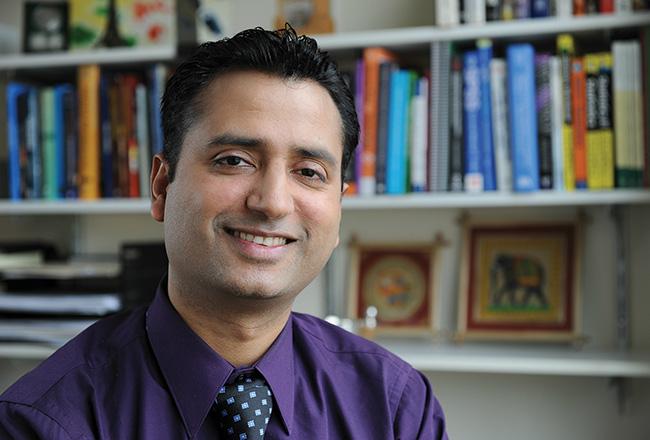 Our Faculty
You'll study with faculty who are thought-leaders and award winners, researchers and professionals in their fields.
Mission, Vision and Values
Learn more about how the College faculty and staff approach their work on behalf of students.
Statement of Solidarity for Racial Justice
Read the College of Organizational, Computational, and Information Sciences' statement of solidarity for racial justice.
Current Faculty Resources
Information for our current faculty, including professional development requests.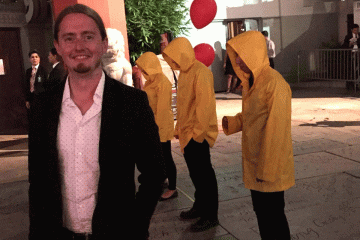 Campopiano describes his work as the archives and rights manager for WGBH's FRONTLINE, and how his passion for monsters and film led to directing documentaries.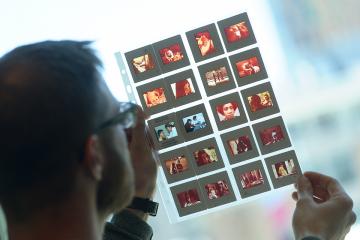 We caught up with University Archivist and Deputy Library Director, Jason Wood. Learn more about his journey to becoming an archivist and what furry friend you'll find in his home office.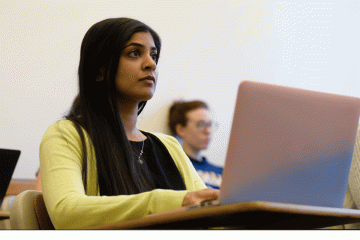 The minor was established in response to the number of Simmons students dedicated to social change and will teach critical skills required for sustainable impact.
This event, on October 9 from 12:30-9:30 pm, aims to connect female and nonbinary students with potential employers and create a fun and welcoming virtual environment to design and develop innovative projects.
Data science & analytics and biostatistics major, Rachel Kiersten Beaulieu '22, received funding for her research comparing the graduation rates of women in computer science programs and coding bootcamps.
Tiffany Hogan '03MBA was recently featured in Comparably's list of the top 49 Inspiring Employer Brand Leaders in the Northeast. Hogan also shares her advice to current students on the importance of building relationships throughout your career.
Last fall, Maegan Bernier '20 and Shelby Young '21 were selected to attend Forté Conferences for Undergraduate Women. We caught up with Bernier and Young about the valuable lessons they learned from these experiences.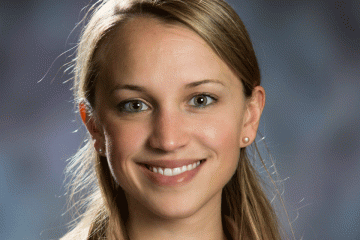 President/CEO of the Nantucket Island Chamber of Commerce, Kristie Ferrantella '12, tells us how the Chamber helped local businesses before and during the pandemic.