College of Organizational, Computational, and Information Sciences
The College of Organizational, Computational, and Information Sciences empowers students to change the world by harnessing the power of information. You'll find new patterns in potential pandemics, critique political campaigns, and examine global marketing strategies.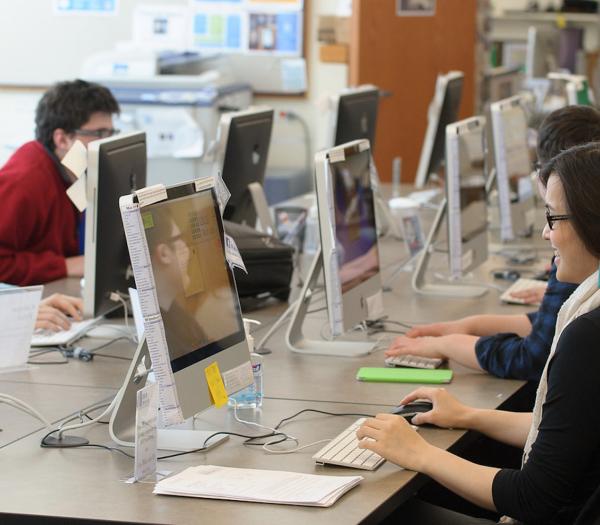 Dive into the digital world
Every program at Simmons is taught by our nationally distinguished faculty who combine practical and academic experience for teaching excellence. Real-world research experience is a key part of a Simmons STEM education. You'll work with faculty to design powerful websites, forecast financial markets, and develop advanced economic and mathematical models.  
Employers recognize the remarkable skills of a Simmons graduate. You'll be sought after as a decision-maker, adeptly analyzing information and creating dynamic solutions. Our students enter this exciting, expanding digital world with a sophisticated skill set, eminently qualified for careers as marketing executives, accountants, web developers, digital librarians, programmers, data analysts, and more.
To learn more about how the College faculty and staff approach their work on behalf of students, read about our mission, vision and values.
Contact Information
For more information or to ask a question, please reach out!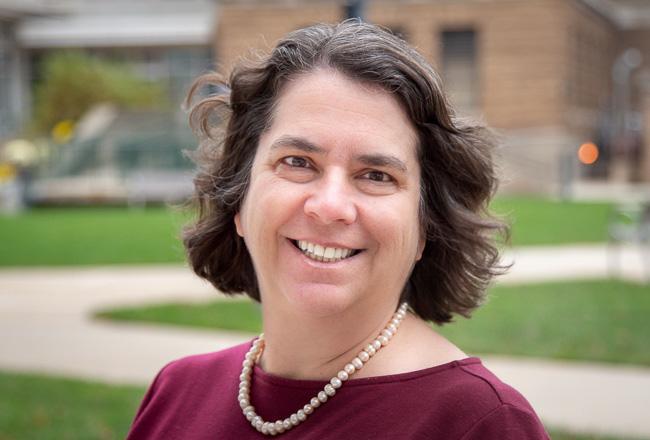 Meet the Dean
Dr. Marie desJardins is the Dean of the College of Organizational, Computational, and Information Sciences. In this role she will lead collaboration among faculty and other stakeholders in pursuing the growth and development of College programs and initiatives.
Learn more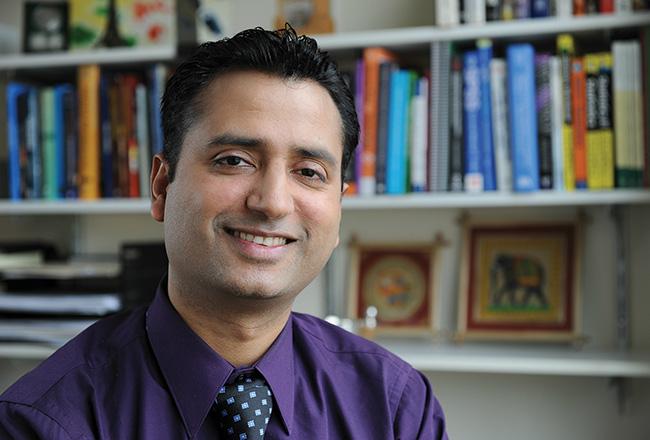 Our Faculty
You'll study with faculty who are thought-leaders and award winners, researchers and professionals in their fields.
Faculty Profiles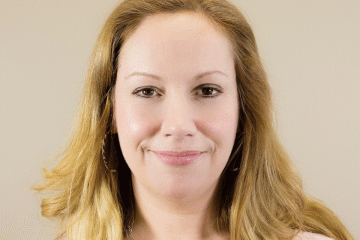 Assistant Professor Lauren Provost studies what we can do to protect ourselves online.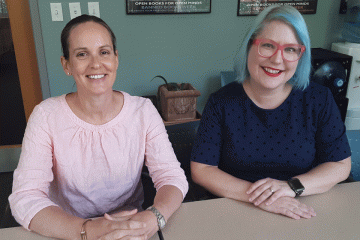 SLIS and SSW faculty collaborate to support the mental health needs of library patrons, and the staff who serve them.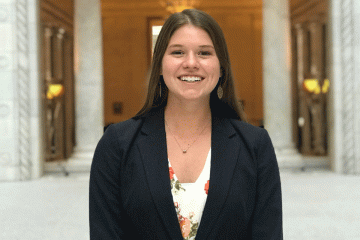 Gabrielle Freeman '20 tells us about the valuable lessons she learned from her internships.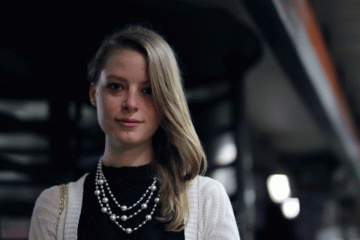 Claudia Willett '11, '15MA/MS is the Project Archivist for the John S. McCain Papers at Arizona State University (ASU). Willett shared with us her efforts to establish a cohesive collection from these materials.
Charlotte tells us about her experience as the Sustainability Club President and her internship at NASA this summer!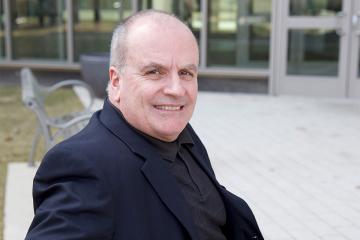 School of Business Faculty Examine Sustainability Associate Professor Susan Sampson and Professor Ed Vieira are conducting a study that examines the sustainability reports of some of the world's largest retail chain companies. This is the largest scale study ever conducted...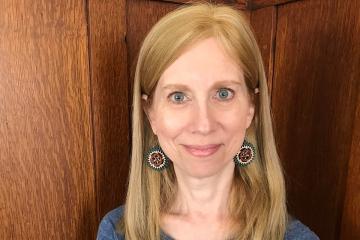 The School of Library and Information Science (SLIS) Alumni Executive Board is proud to announce that the 2019 Distinguished Alumni Award has been given to Karen Adler Abramson '99MS, Director of Archives at the John F. Kennedy Presidential Library and...
A Conversation with Retiring Faculty Member Patricia Deyton. How were you first drawn to Simmons? In 2004 I became the Faculty Director of the Center for Gender in Organizations (CGO) and instructor in the undergraduate program, teaching multiple sections of...