College of Organizational, Computational, and Information Sciences
The College of Organizational, Computational, and Information Sciences empowers students to change the world by harnessing the power of information. You'll find new patterns in potential pandemics, critique political campaigns, and examine global marketing strategies.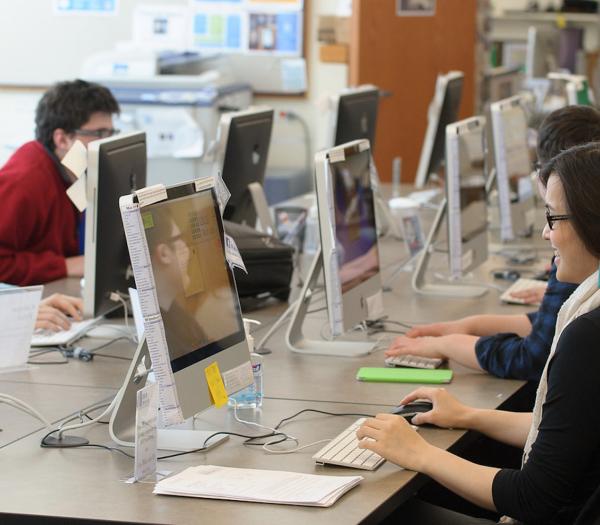 Dive into the digital world
Every program at Simmons is taught by our nationally distinguished faculty who combine practical and academic experience for teaching excellence. Real-world research experience is a key part of a Simmons STEM education. You'll work with faculty to design powerful websites, forecast financial markets, and develop advanced economic and mathematical models.  
Employers recognize the remarkable skills of a Simmons graduate. You'll be sought after as a decision-maker, adeptly analyzing information and creating dynamic solutions. Our students enter this exciting, expanding digital world with a sophisticated skill set, eminently qualified for careers as marketing executives, accountants, web developers, digital librarians, programmers, data analysts, and more.
Contact Information
For more information or to ask a question, please reach out!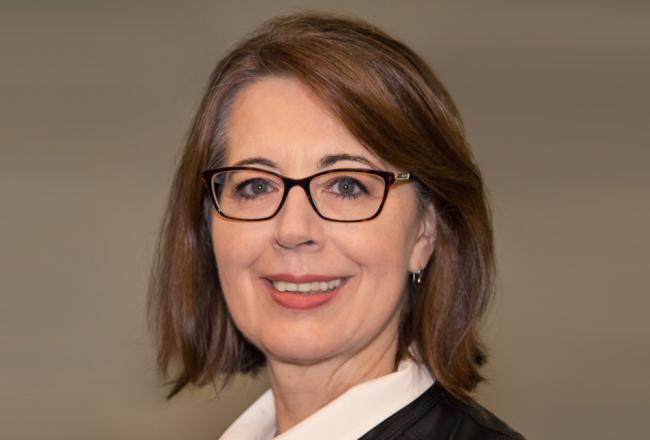 Meet the Dean
Dean Sanda Erdelez, who most recently served as Director of the School of Library and Information Science, has been with Simmons since 2018. Internationally recognized within the field of human information behavior for her groundbreaking research in information encountering.
Meet the Dean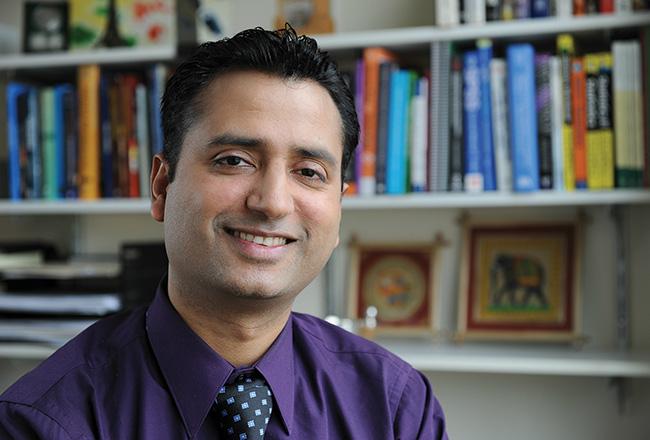 Our Faculty
You'll study with faculty who are thought-leaders and award winners, researchers and professionals in their fields.
Mission, Vision and Values
Learn more about how the College faculty and staff approach their work on behalf of students.
Statement of Solidarity for Racial Justice
Read the College of Organizational, Computational, and Information Sciences' statement of solidarity for racial justice.
Current Faculty Resources
Information for our current faculty, including professional development requests.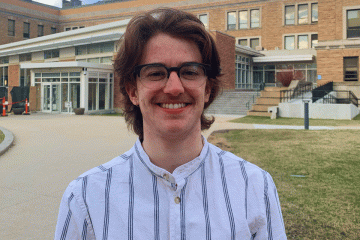 Data Science major Eliot Stanton '22 was chosen as a keynote speaker at the Undergraduate Symposium. Stanton will present their research paper, "Binaries in Binary: Harmful Consequences and Radical Possibilities of Technology for Trans Liberation." What made you choose to...
Professor Nanette Veilleux, from the Division of Mathematics, Computing, and Statistics, was selected by the IEEE (Institute of Electrical and Electronics Engineers) Computer Society's Awards Committee and the Society's Board of Governors to receive the 2022 IEEE Computer Society Mary...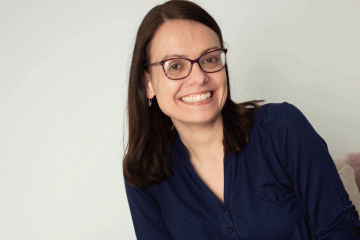 Anna Staniszewski '06MAMFA teaches courses on writing and children's literature and is the author of over twenty books for young readers, including the novels The Wonder of Wildflowers and Clique Here; the picture books Dogosaurus Rex and Beast in Show; and the Once Upon a Fairy Tale chapter book series.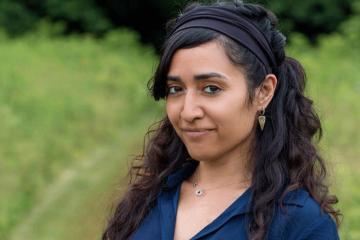 Rashida Hagakore '24 is completing her undergraduate degree through [email protected], and planning to combine her artistic strengths with a newly developed business acumen.
Adjunct Elaine Dimopoulos '08MFA is the author of Material Girls (Houghton Mifflin Harcourt, 2015). Her new novel, Turn the Tide (HarperCollins, 2022) is her middle grade debut, inspired by real life environmental activists.
Which was your first calling, writing or librarianship? Being a writer was my first passion, but every author needs a day job! It was sort of a guessing game to see what I wanted that day job to be. I...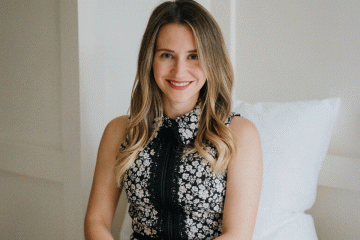 What led you to Simmons? I love the idea of an all-women's education. When I took a tour of Simmons and learned about the environment, women empowering other women, I knew that's exactly what I wanted. Simmons was a safe...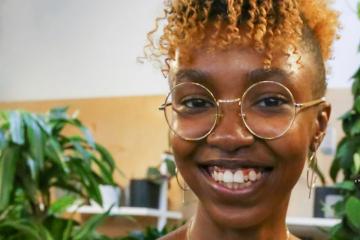 "I experienced the joy of learning while at Simmons," recalls Tamia Hargrove '19, now a Research Specialist at Boston Children's Hospital. "I didn't drag my feet when it came to doing homework. I would often go beyond the assignment, reading...