College of Organizational, Computational, and Information Sciences
The College of Organizational, Computational, and Information Sciences empowers students to change the world by harnessing the power of information. You'll find new patterns in potential pandemics, critique political campaigns, and examine global marketing strategies.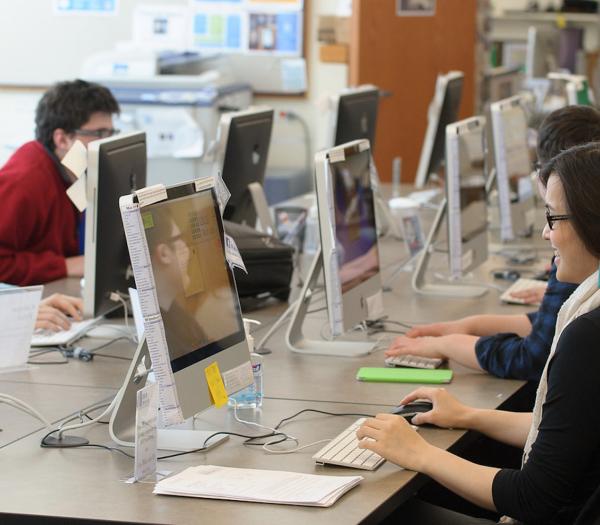 Dive into the digital world
Every program at Simmons is taught by our nationally distinguished faculty who combine practical and academic experience for teaching excellence. Real-world research experience is a key part of a Simmons STEM education. You'll work with faculty to design powerful websites, forecast financial markets, and develop advanced economic and mathematical models.  
Employers recognize the remarkable skills of a Simmons graduate. You'll be sought after as a decision-maker, adeptly analyzing information and creating dynamic solutions. Our students enter this exciting, expanding digital world with a sophisticated skill set, eminently qualified for careers as marketing executives, accountants, web developers, digital librarians, programmers, data analysts, and more.
Contact Information
For more information or to ask a question, please reach out!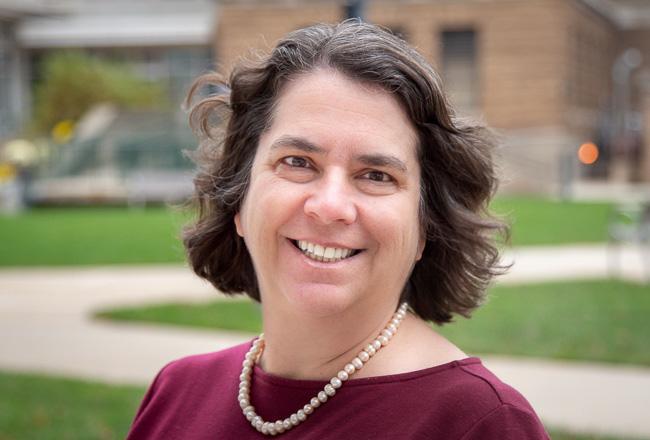 Meet the Dean
Dr. Marie desJardins is the Dean of the College of Organizational, Computational, and Information Sciences. In this role she will lead collaboration among faculty and other stakeholders in pursuing the growth and development of College programs and initiatives.
Learn more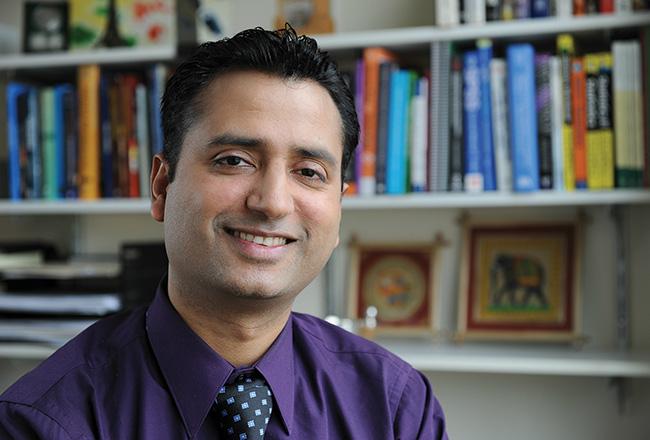 Our Faculty
You'll study with faculty who are thought-leaders and award winners, researchers and professionals in their fields.
Mission, Vision and Values
Learn more about how the College faculty and staff approach their work on behalf of students.
Statement of Solidarity for Racial Justice
Read the College of Organizational, Computational, and Information Sciences' statement of solidarity for racial justice.
Current Faculty Resources
Information for our current faculty, including professional development requests.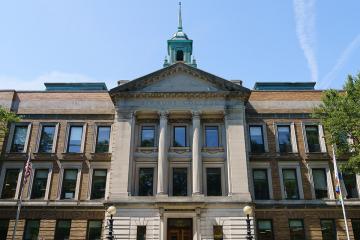 Today, we commemorate an important day for our country. June 19th or Juneteenth, the reading of the federal orders by the Union army general Gordon Grange in the city of Galveston, Texas, on June 19, 1865.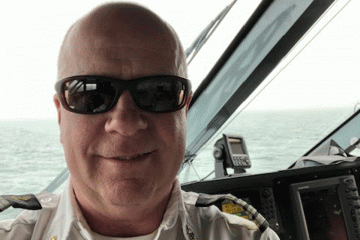 A newfound passion for archives sparks a total career shift for Andrew Castrenze '20MS. We caught up with Andrew about his background as a boat captain and what ignited his interest in archival studies.
Bridgett Pride '18MA, '18MS shares why she loves working as a reference librarian and what it's like to work in an environment that affirms Black Life daily.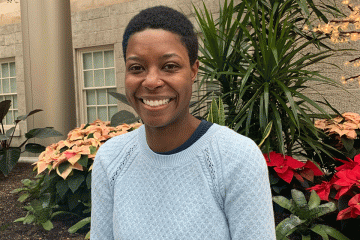 Ashleigh Coren '14MS is the Women's History Content and Interpretation Curator at the National Portrait Gallery. We spoke with her about her work and her passion for women's history.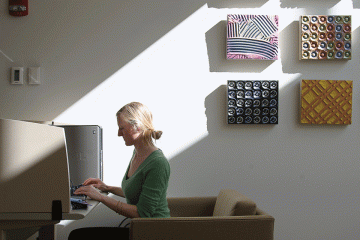 Division of Mathematics, Computing, and Statistics (MCS) students participated in Broadstreet's COVID-19 Data Project Internship.
Shreya tells us about her journey of rediscovering her passion for medicine and how her Simmons community helped her get there.
Holly Smith '08MS is a college archivist at Spelman College, where she leads the management of the long-term preservation projects and access to on-site collections.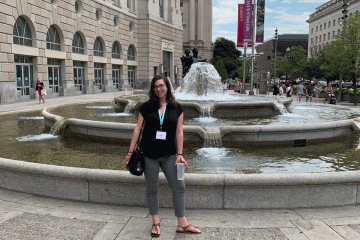 School of Business student uses leadership skills to support those on the front lines.