Library and Information Science: School Library Teacher Licensure
Simmons offers two post-Master's degree programs for School Library Teacher Licensure.
We offer two options for post-Master's degree programs for School Library Teacher Licensure:
A program for people who hold a Master's degree in Library Science and who are now seeking licensure by the Massachusetts Department of Elementary and Secondary Education as a School Library Teacher.
A program for teachers who currently hold a Master's Degree in education and an initial or professional* Massachusetts License as a teacher, a Master of Arts degree in teaching, or a Master's degree in a related field along with an initial or professional Massachusetts Teacher License. At the time of application for the School Library Teacher License you must have a minimum of three years of teaching experience in a Massachusetts public school.
All students admitted to the post-master's program receive a 50% discount off current Simmons tuition.
*Before starting the program, we advise students who hold a professional level license to have a review conducted by the DESE of the standards the DESE expects them to fulfill to be able to add this license. Their coursework will be based on the results of this review. Those with a professional level license must take their completed coursework to the DESE on their own; they will not be endorsed by Simmons.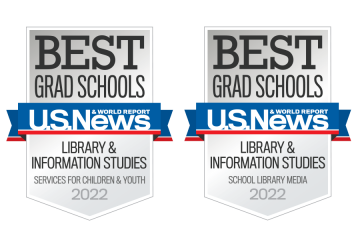 Ranked among the best
Simmons University is one of U.S. News and World Report's top ranking schools of library and information science in the nation.
School library teachers work with students and teachers to provide access to global information resources, technology instruction for research and project-based learning, and to ignite students' interest in reading. The school library teacher instructs students on how to access, evaluate, and use information. They teach 21st century skills which encompass inquiry-based learning in which students develop skills, dispositions, responsibilities for learning, and self-assessments.
As reported in the 2012 Library Journal's Placement and Salaries Survey, schools today are placing an increased emphasis on instruction and information literacy using the latest technological tools ranging from mobile devices to virtual knowledge centers. Today's teachers need to know how to use a variety of e-learning digital management systems. School library teachers well-suited to lead the way to participate in curriculum development, technology integration, and literacy initiatives in the K—12 and higher education learning environment.
The National Association of State Directors of Teacher Education and Certification (NASDTEC) endorses our program and external accrediting agencies commend us on the program's outstanding quality.
In addition, the Massachusetts Department of Elementary and Secondary Education cooperate with every state and the District of Columbia through the National Association of State Directors of Teacher Education and Certification (NASDTEC) Interstate Agreement which facilitates the movement of educators among the states. This Agreement makes reciprocal licensure/certification possible among states. Specific reciprocal requirements vary from state to state. (Individual state departments of education must be contacted to learn specific state requirements.) As a Master's Degree program endorsed by the Massachusetts Department of Elementary and Secondary Education, graduates of the School Library Teacher Program can participate in the benefits of this Agreement. If you are from outside Massachusetts, however, please check with your state's department of education.
Elementary school librarian: Develop a love of reading and appreciation for books in children as they begin their education.
School library teacher: Instructing students in best practices for finding and using library resources, such as reference books, encyclopedias, and the Internet.
Secondary school librarian: Providing services for middle and high school aged students including class support, computer instruction, as well as college and scholarship opportunities.
Curriculum development and literacy specialist: Identify resources to support the school's efforts to meet standards in all subject areas.
This program is designed to be completed in 86 weeks. 
This program will cost $16,800 if completed within normal time. There may be additional costs for living expenses. These costs were accurate at the time of posting, but may have changed. 
Program meets licensure requirements in the following States:
Of the students who completed this program within normal time, the typical graduate leaves with $ N/A of debt. *
*Fewer than 10 students completed this program within normal time. This number has been withheld to preserve the confidentiality of the students 
For more information about graduation rates, loan repayment rates, and post-enrollment earnings about this institution and other postsecondary institutions please click here.
Admission options and prerequisites vary by program. Learn more about the requirements for the School Library Teacher Licensure.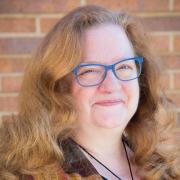 Associate Professor and Director, School Library Teacher Concentration