About The Stephen D. London for Community Engagement and Social Justice
Origins: The Scott/Ross Center for Community Service
Since its inception, Simmons University has inspired students to combine learning and action. Embodying Simmons' mission, the Scott/Ross Center for Community Service was established in 2000 to help facilitate and promote community-based learning for Simmons students, faculty, and staff in the greater Boston area and beyond.
By developing reciprocal partnerships with city and community-based organizations, such as the Boston Public Schools, The Boys and Girls Clubs, and Boston Healthcare for the Homeless, the Scott/Ross Center (SR/C) enriched and expanded students' educational and co-curricular experiences and shaped global citizens who work toward the public good.
As past participants have remarked, the SR/C was essential for connecting them to the community and giving these supported communities resources that they typically would not have. It also helped students understand the systemic inequalities of the world, and therefore underscored the benefits of service-learning.
As a result of the SR/C's impactful work, Simmons received the "Honor Roll with Distinction" numerous times from the Corporation for National and Community Service (CNCS). This honor is given to schools that have demonstrated outstanding community service.
Emily Scott '78: A Visionary Donor
With her generous gift, University Trustee Emily Scott (class of 1978) founded the Scott/Ross Center in 2000. The SR/C was named in honor of Emily and her mother Arlene Ross Gross '47. In doing so, Scott provided life-changing opportunities for Simmons students.
Scott also established the Emily Scott Pottruck Endowed Scholarship, the Pottruck Family Fund Scholarship, the Pottruck Technology Resource Center, and the Scott/Ross Fellows internship program. She received the Simmons Alumnae Service Award in 2007 for her transformative leadership.
According to Meghan V. Doran, PhD., the Director of the Center for Community Engagement, "it was Emily Scott's initial gift which enabled the founding of a true professional center focused on community engagement at Simmons. More than twenty years later, we are still here supporting the amazing work of Simmons students, faculty, and staff in the greater Boston community due to Ms. Scott's generosity."
Service-Learning with Professor Stephen London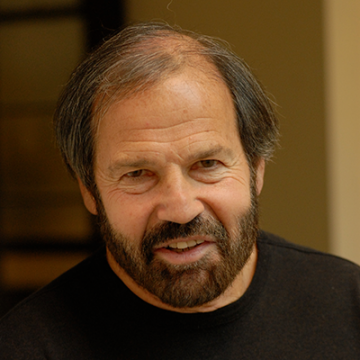 As a professor of sociology at Simmons, Stephen London knew that service-learning and civic engagement could directly improve the welfare of the Boston community. By performing community service, Simmons students engage their communities, connect globally, and commit themselves to making a difference.
Professor London served as Founding Director of the S/RC from 2000 until his retirement in 2016. London worked with faculty from a wide range of disciplines—including management, education, communications, and health studies, to introduce service-learning as a high impact pedagogy across the Simmons curriculum. Under his leadership, Simmons offered courses including Working for Social Justice, Topics in Urban Education, and Communication for Volunteer Management.
As London explained, "We offer a number of programs that are related to courses. We call those service-learning. It expands the entire curriculum. We have been able to couple our commitment to service and to the transformative education of our students with providing our students with these very unique, significant leadership opportunities. People don't always understand the incredible sense of fulfilment in doing something for others."
After Professor London passed away in 2022, Simmons honored his legacy through re-naming the center after him.
SILC and Diane Hammer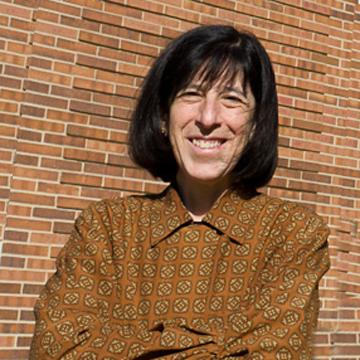 Another key figure in Simmons' history of community engagement is Diane Hammer. She worked at Simmons for 41 years.
Hammer's career took off when helped found the Institute on Women, Work, Family, and Social Change in 1991. Throughout her career, Hammer focused on connecting Simmons to the community and the community to Simmons. The Barbara Lee Foundation was instrumental in the creation of the institute which was focused on promoting the leadership, advancement, and success of women and girls from all cultural and economic backgrounds. The Institute, which was renamed the Simmons Institute for Leadership and Change (SILC) in 1994, worked with a range of partners to achieve this mission, including the Girl Scouts, Big Sister Association,
Science Club for Girls, and Girls LEAP.
In 2016, SILC and the S/RC merged to form Simmons Community Engagement (SCE). Hammer was Director of SCE from 2016-2019. She retired in 2019.
The Stephen D. London Center for Community Engagement and Social Justice
Continuing the traditions of the Scott/Ross Center and the Simmons Institute for Leadership and Change, today the London Center advances this commitment to visionary education and social justice by building upon Simmons' strengths as a women-centered college and its commitment to leadership development. We continue to develop high quality community partnerships, develop strong and civically engaged student leaders, and provide opportunities for the campus community to get involved with social justice issues that are meaningful to them.
Adrianna King '22
"A favorite memory of mine this year is reading to my kid [mentee] and having her slowly open up to me and become more talkative as the semester progressed."
Sara Slager '23
"I loved getting to work with my team and getting to bounce ideas off of each other! I feel like I have grown so much this year because of them. I also loved Team Leader meetings!"
Maisy Talbot '24
"Jumpstart has helped me learn more about myself and what I want to do for my career as a social worker! I am very passionate about the education/achievement gap all thanks to Jumpstart!"
Rebekah Levit '12; Executive Director, Rogerson House
"We had so many students working with us virtually this fall. It was wonderful to watch their ideas and engagement unfold as the semester went along. You could witness their interest, learning and engagement all flourish!"
Allison Stacey '23
"One of my favorite memories from this year was analyzing children's TV shows with my team. While we couldn't be in person with each other this year, we bonded over these tasks we completed together. As far as service goes, I had a great time developing art videos as well as more creative videos like yoga or scavenger hunts!"
Perry Mitchell '22
"My favorite memory from this year is when a mentee who had her camera off the whole time and didn't seem to be participating private messaged each mentor saying she made a poster for SWSG (Strong Women and Strong Girls)! It was so sweet! It had lots of inspirational quotes about being a strong woman. It was nice to know that even though it didn't seem like it, we were making a difference in her life."