Strong Women, Strong Girls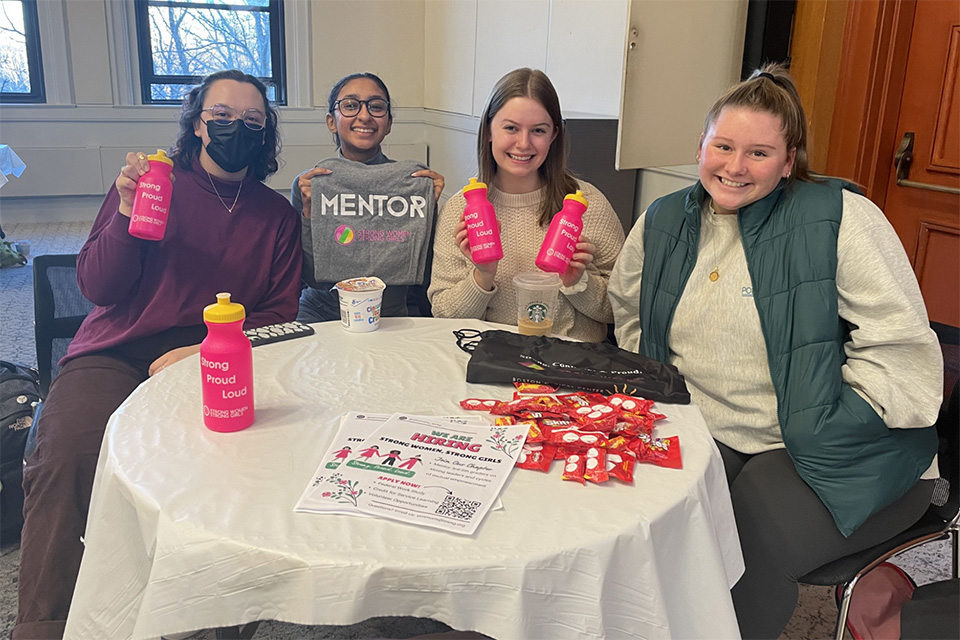 The Strong Women, Strong Girls program supports Simmons students in developing effective leadership skills and forming a powerful community of peers and leaders that empower the next generation of women. Mentors will receive training on the implementation of a research-based curriculum that centers around impactful female-centered stories derived from various generations of women. Additionally, they will be prepared to execute skill-building activities in a 3rd-5th grade setting and how to foster meaningful relationships between mentors and mentees.

Strong Women, Strong Girls members will commit to serving an elementary school in the Boston area for the determined academic year in order to fulfill the program's vision of every girl and woman realizing her inner strengths to dream and do.
Learn more about the Strong Women, Strong Girls Boston.