Featured Story
President Lynn Perry Wooten welcomed first-year students and addressed the Simmons community about what it means to experience dark times, and yet, grow in ways that enable us to live more purposeful and more meaningful lives.
Read Story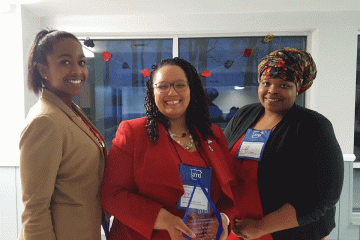 Alumnae/i Feature
We caught up with Christina on her work as the Executive Director at the Mosaic Templars Cultural Center and how she's shifted programming to a virtual format.
Faculty Spotlight
SLIS Assistant Professor Rebecca Davis has received a Laura Bush 21st Century Early Career Development Grant from the Institute of Museum and Library Services.
Alumnae/i Feature
We caught up with Kate about her experience working at Cary Memorial Library during the COVID-19 pandemic, and how it's impact is bringing lasting change to public libraries.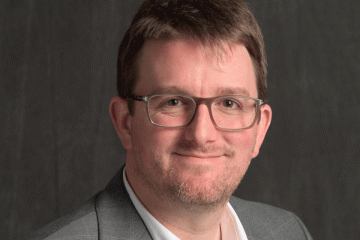 Alumnae/i Feature
Michael Rush '01MS, '03MA, Assistant Head of the Manuscript Unit in the Beinecke Rare Book and Manuscript Library at Yale University, was selected as a Fellow of the Society of American Archivists (SAA).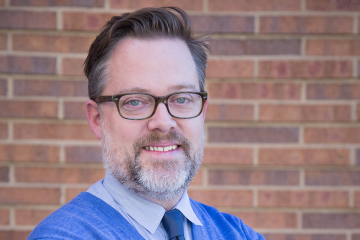 Faculty Spotlight
Associate Professor Colin Rhinesmith's research on broadband access, wireless hotspot lending, and digital equity has new relevance and importance in light of the pandemic.
Announcement
In honor of her retirement, Simmons established the Dr. Em Claire Knowles Scholarship to support the next generation of SLIS leaders.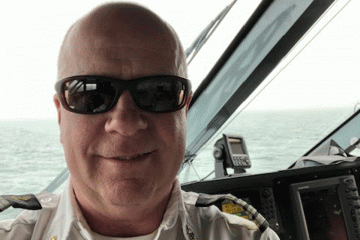 Alumnae/i Feature
A newfound passion for archives sparks a total career shift for Andrew Castrenze '20MS. We caught up with Andrew about his background as a boat captain and what ignited his interest in archival studies.
Alumnae/i Feature
Bridgett Pride '18MA, '18MS shares why she loves working as a reference librarian and what it's like to work in an environment that affirms Black Life daily.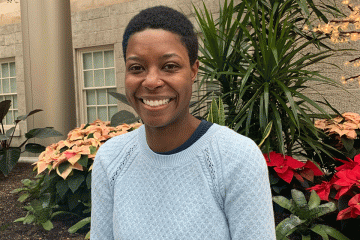 Alumnae/i Feature
Ashleigh Coren '14MS is the Women's History Content and Interpretation Curator at the National Portrait Gallery. We spoke with her about her work and her passion for women's history.
Alumnae/i Feature
Holly Smith '08MS is a college archivist at Spelman College, where she leads the management of the long-term preservation projects and access to on-site collections.