Featured Story
Simmons University's Board of Trustees today announced that Dr. Lynn Perry Wooten has been unanimously selected to serve as Simmons' ninth president, effective July 1, 2020.
Read Story
Alumnae/i Feature
Derek Mosley '11MS shares unexpected items from the Auburn Avenue Research Library on African American Culture and History.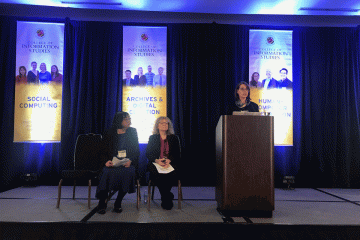 Faculty Spotlight
Simmons SLIS faculty and students work with academic and research libraries to develop the Research Data Management Librarian Academy learning program.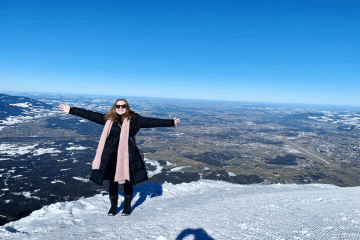 Alumnae/i Feature
Amanda tells us about her experience interning abroad at Salzburg Global Seminars.
Alumnae/i Feature
Amber Moore '08MS navigates the emotional terrain of personal collections.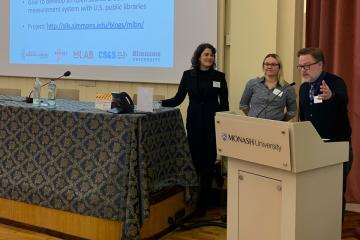 Faculty Spotlight
Assistant Professor Colin Rhinesmith and School of Library Science students, Jo Dutilloy '20MS and Susan Kennedy '20MS presented their research at the 17th Community Informatics Research Network Conference in Prato, Italy.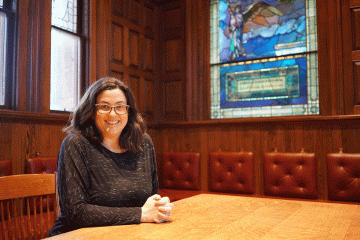 Alumnae/i Feature
Adult Services Librarian Eileen Fontenot '14MS talks book clubs, field trips, and the skills needed to work in a public library.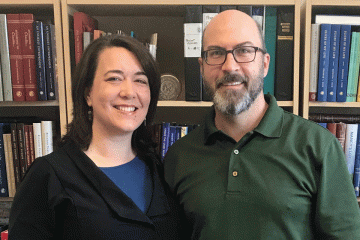 Alumnae/i Feature
Simmons Lecturer Megan Dowd Lambert '02MA and partner Sean St. Marie '19MS purchase Modern Memoirs, Inc.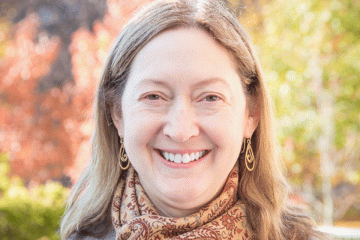 Faculty Spotlight
Professor and Dean Emerita Michele Cloonan's book, The Monumental Challenge of Preservation: The Past in a Volatile World, received the University of Mary Washington Historic Preservation Book Prize for 2019.
Announcement
Post-Master's Inter-Professional Informationist Now Accepting Applications Simmons University proudly announced the launch of a new certificate program today, Inter-Professional Informationist (IPI). The IPI will bridge the gap between traditional and emergent skills in health sciences and biomedical librarianship and aims...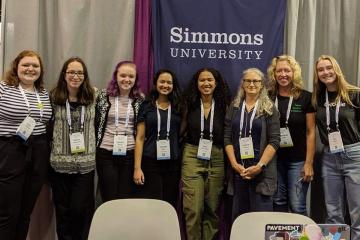 Faculty Spotlight
Faculty of the College of Organizational, Computational, and Information Sciences presented at the 2019 Grace Hopper Celebration, known as "the world's largest gathering of women technologists."