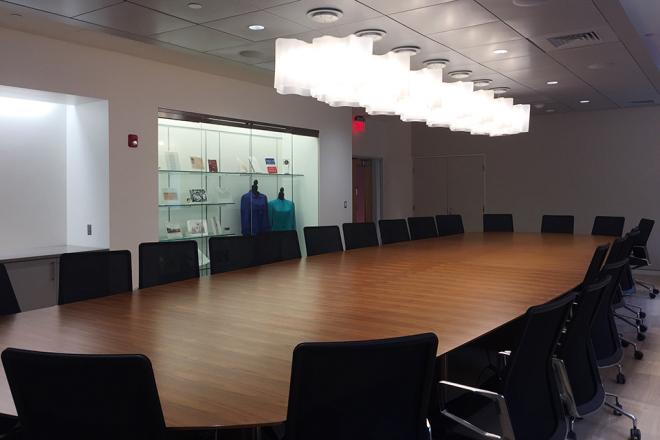 Featured Story
The John L. and James S. Knight Foundation, a national foundation that invests in journalism, the arts, and local communities to foster informed and engaged communities, announced this significant investment in support of The Gwen Ifill College.
Read Story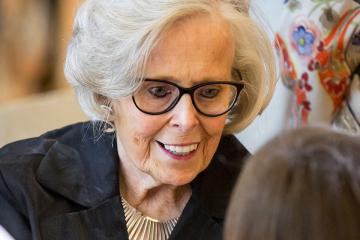 Alumnae/i Feature
Nutter is remembered for her dedication to academic libraries. SLIS Alumni Achievement Award 1995 recipient Susan Keene Nutter '68MS died on March 25, 2019. In her last professional role, she served as the vice provost and director of the North...
Student Story
What made you choose your program at Simmons? I really loved all of the faculty I spoke with when I was touring, and how student-focused the programs are. Every faculty member I spoke with, or have worked with in my...
Student Story
Doctoral student Kimberly Lavoie uses research and experience to address the technology needs of the school library. Can you tell us about your research? What led you to this topic? My research interests include teacher-librarian collaboration in the digital age,...
Student Story
Dean's Fellow Carolyn shares how her career in nonprofits lead her to the School of Library and Information Science. What sparked your interest in librarianship? I was not only a bookworm but also a lover of organization as a kid—I...
Student Story
We caught up with Christina about her time at Simmons and how studying abroad changed her life. Why did you decide to come to Simmons? Initially, I just knew that I wanted to be in Boston. I met with Simmons...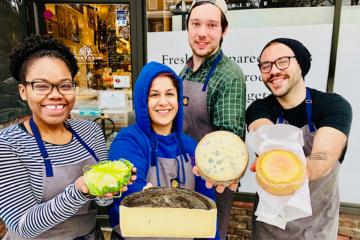 Alumnae/i Feature
Hannah tells us how she turned her passion for food and media into a career. Why did you choose to attend Simmons? Simmons was one of the few schools outside New York City I'd discussed with my college counselor. I...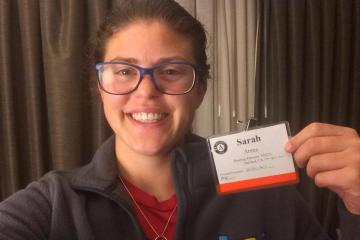 Student Story
SLIS student Sarah Arena supports faculty research. Can you tell us about these research projects? I am currently working on two research projects. The first study is examining ethics in service learning with Assistant Professor Colin Rhinesmith and Meghan Doran,...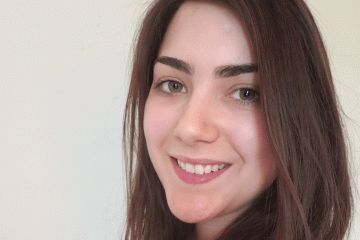 Student Story
Dix Scholar, Amy Worth '19 on her learning experiences beyond the classroom. What does it mean to be a Dix Scholar? The Dorothea Lynde Dix Scholars Program is for women over the age of 24 or for women pursuing a...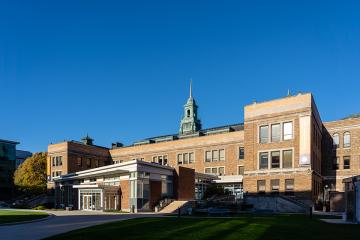 Announcement
President Helen Drinan to depart June 2020 Simmons University today announced the start of a presidential search in anticipation of President Helen Drinan's long-planned departure in June 2020, after more than a decade of leadership. Drinan leaves a financially strengthened...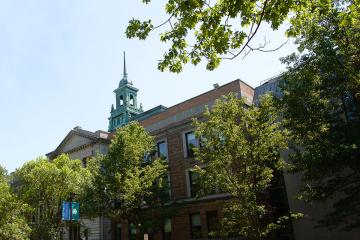 Announcement
Tiffany Dufu, Hafsat Abiola–Costello, Amb. William Bellamy to highlight daylong celebration. Simmons University is proud to announce author, motivational speaker, and women's leadership catalyst Tiffany Dufu; one of the world's leading pro-democracy advocates Hafsat Abiola-Costello; and former U.S. diplomat and...