Featured Story
President Lynn Perry Wooten welcomed first-year students and addressed the Simmons community about what it means to experience dark times, and yet, grow in ways that enable us to live more purposeful and more meaningful lives.
Read Story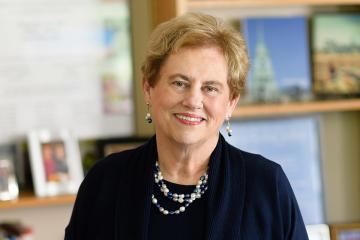 Voices of Simmons
I write at a time of great hardship for our nation as we watch the number of deaths from COVID-19 continue to increase. Of course, the impact of such tragedy causes fear, uncertainty, and disbelief about whether we will resume...
Campus & Community
We spoke with the Trustman's Interim Director, Helen Popinchalk '03 about the mission of the gallery.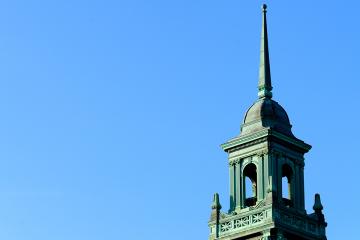 Campus & Community
Virtual training offers crucial information about the latest trends, technologies and best practices in the rapidly growing field of telebehavioral health.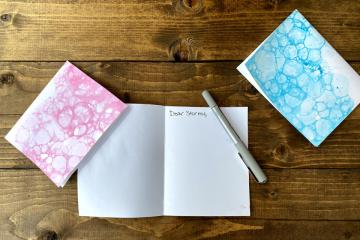 Campus & Community
We've put together a list of craft ideas that can be done with common household supplies. We hope these ideas provide inspiration for you to craft and make art at home.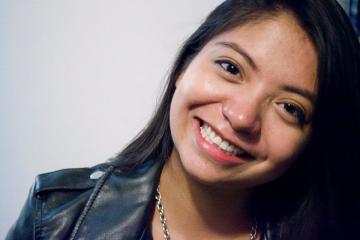 Alumnae/i Feature
Marcela tells us why she decided to pursue Public Policy and how Simmons prepared her for a career in advocacy.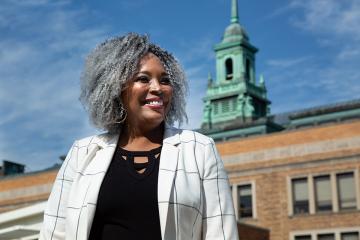 Voices of Simmons
Senior Vice President for Student Engagement and Enrollment Management, Lynette Cook-Francis, welcomes the Class of 2024.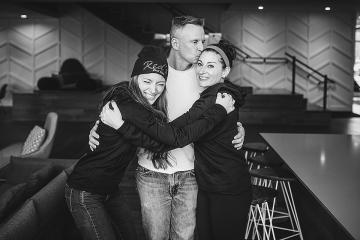 Campus & Community
Family nurse practitioner student Meghan McGrath '21MSN believes in acting selflessly on behalf of others.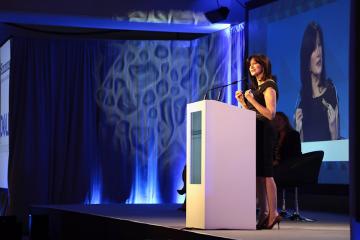 Announcement
The preeminent women's leadership conference with headliners Serena Williams and Pat Mitchell takes place on April 16.
Voices of Simmons
How do we know what news is real? Assistant Professor of Practice Rachel Gans-Boriskin offers practical tips to combat the sea of misinformation surrounding COVID-19.
Campus & Community
SLIS Associate Professor Laura Saunders shares tips for our alums from her recent webinar.