Featured Story
Following an extensive, national search process, Simmons University, one of the first institutions of higher education in the United States to focus on preparing women for leadership, announced today the appointment of Lynette Cook-Francis as Senior Vice President for Student Engagement and Enrollment Management. Her tenure begins on August 23, 2019.
Read Story
Announcement
Simmons is searching for outstanding candidates to fill three senior leadership roles to guide the University. Over the past decade, Simmons University has recovered from the Great Recession into a position of strength and innovation fueled by on-the-ground and online...
Announcement
Appoints Susan MacKenty Brady as Managing Director Simmons University today announced the establishment of the Simmons University Institute for Leadership to be run by Susan MacKenty Brady, a nationally renowned women's leadership expert. The Institute will take Simmons' longstanding success...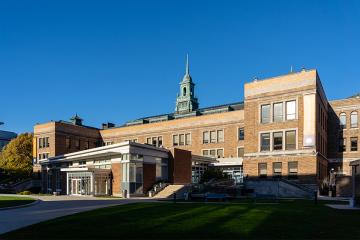 Announcement
Congratulations to Professors Diane Grossman, Jyoti Puri and Špela Trefalt! Simmons Provost Katie Conboy announced the names of three professors who have become Endowed Chairs at Simmons. An endowed chair is a distinctive achievement as it provides funding for salaries...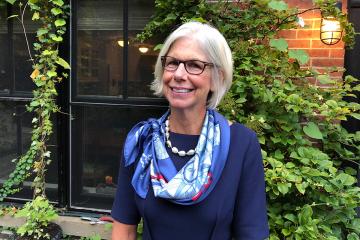 Faculty Spotlight
Amy Ryan Reflects on her work with SLIS students. Amy Ryan has over 35 years of public library management experience in her extensive career. That experience has informed her work with SLIS students, with whom she meets to discuss career...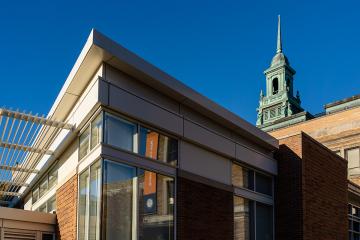 Voices of Simmons
A message from President Helen Drinan. As we awoke this morning to news of yet another tragic attack against peaceful, innocent people, I find myself deeply saddened and bewildered by the idea that anyone would have the capacity to kill...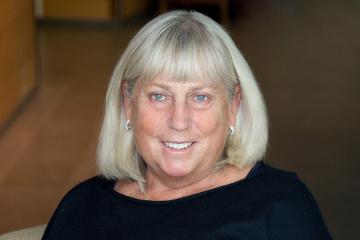 Faculty Spotlight
Professor of Practice Jane Hughes shares the adjustments she has made in the current climate. Can you tell us about your article, "Teaching Globalization in the Time of Trump"? This article was inspired by a negative student evaluation. A student...
Faculty Spotlight
Dean desJardins tells us about her talk at the Special Interest Group on Computer Science Education Conference. The College of Organizational, Computational, and Information Sciences Dean Marie desJardins was asked to deliver the keynote at the SIGCSE Conference (February 28-March...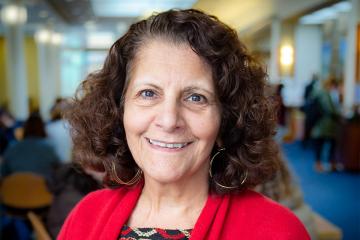 Faculty Spotlight
We spoke with Diane Grossman about her role and her passion for philosophy. What is your academic background? I went to Vassar College, and then went to New York University, where I completed a PhD. Interestingly, Vassar went co-ed during...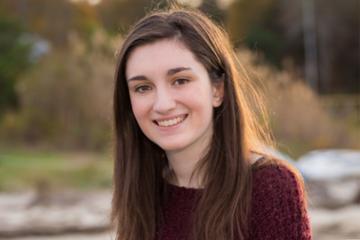 Student Story
We caught up with Caroline about her experience volunteering in Boston for Alternative Spring Break. On pursuing her major Growing up, I always knew that I wanted to work with people, and I knew that I was wanted to work...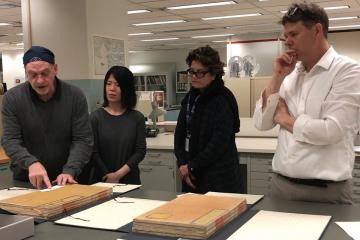 Student Story
Ann Roddy '19MS shares details from her internship in the Library of Congress' Asian Collection Division. Can you tell us about your internship/your daily tasks? I was assigned two core projects during my internship with the Library of Congress, based...