Featured Story
President Lynn Perry Wooten welcomed first-year students and addressed the Simmons community about what it means to experience dark times, and yet, grow in ways that enable us to live more purposeful and more meaningful lives.
Read Story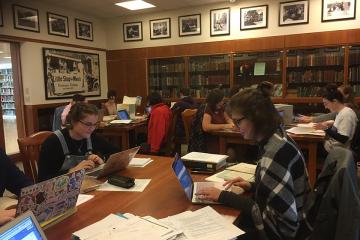 Campus & Community
In Fall 2019, a group of 11 Simmons undergraduate students began researching the lost West End. Supported by a "Humanities Research for the Public Good" grant from the Council of Independent Colleges, the students created a series of exhibits, including one for the West End Museum, one on Simmons' campus, and a digital exhibit.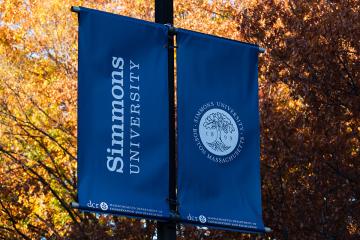 Announcement
Like every institution of higher learning, Simmons continues to navigate the uncertainty of the COVID-19 pandemic, and faces important and complex choices about what happens next for our students, our faculty and staff, our campus, and our entire community. In the face of this reality, I am writing today to inform you that Simmons has an opportunity—and a plan—to ensure students can continue their journey no matter what happens this Fall.
Announcement
Simmons University today announced that it will unveil a fully online and reimagined undergraduate offering to complement its traditional on campus experience that will be ready for new and returning students on September 1, 2020. The new program will accelerate...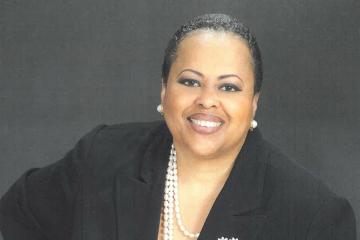 Voices of Simmons
Millicent Gorham '76, '11HD is the Executive Director of the National Black Nurses Association, Inc., which represents 250,000 African American nurses in the United States.
Alumnae/i Feature
Shreya tells us about her journey of rediscovering her passion for medicine and how her Simmons community helped her get there.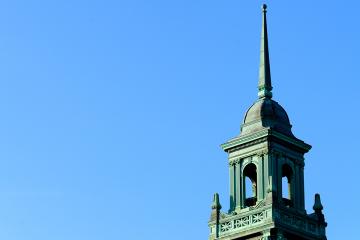 Voices of Simmons
Dear Friends of Simmons University, I am so pleased to have the opportunity to reflect on the role of research at Simmons University, and to offer this Annual Report for Fiscal Year 2019 that features the research accomplishments of faculty...
Voices of Simmons
A message from Miriam Berkowitz Blue, Hillel Director and Spiritual Advisor.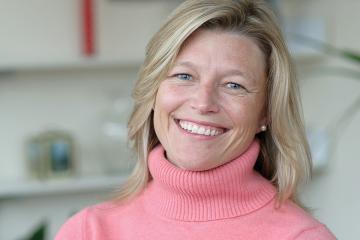 Announcement
This grant will help increase the number of trained social workers who can deliver high-quality care to underserved populations dealing with substance use disorders.
Alumnae/i Feature
We caught up with Robyn about her experience working at the Naval Medical Center in San Diego during the COVID-19 pandemic.
Alumnae/i Feature
Holly Smith '08MS is a college archivist at Spelman College, where she leads the management of the long-term preservation projects and access to on-site collections.