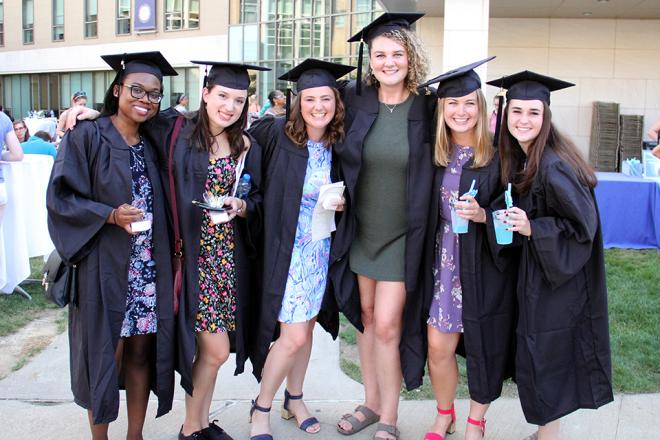 Featured Story
Graduating seniors share their favorite memories from Simmons! Multicultural Center Ribbon Cutting Cutting the ribbon at the grand opening of the Multicultural Center and realizing Simmons is on a journey towards equity. This moment definitely made me proud to be...
Read Story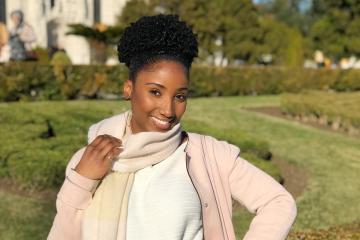 Student Story
We caught up with Andrea to learn about her experience transferring to Simmons! On her community college experience Being a member of the Massasoit Community College STEM Internship was certainly a unique learning experience. It's an internship in which students...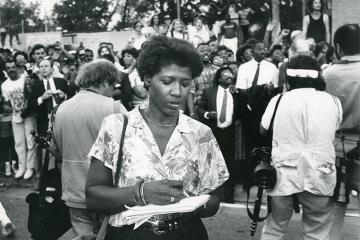 Campus & Community
The Simmons University Archives is pleased to announce that the Gwen Ifill Papers are open to researchers. Generously donated to the Simmons University Archives in 2017 by Gwen Ifill 's brother, Bert Ifill, the collection documents the career of Gwen...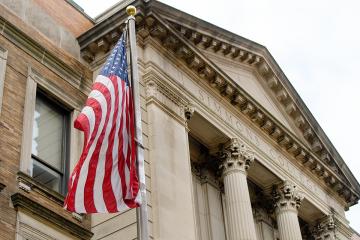 Voices of Simmons
Ambassador (ret) William M. Bellamy, Warburg Professor of International Relations, shares his thoughts on the State of the Union. After being delayed due to the longest government shutdown in U.S. history, many were interested to finally hear President Trump's views...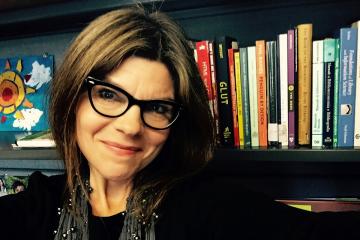 Alumnae/i Feature
Anna Bognolo '15MS, Alumni Board President, shares how the board supports both students and alumni. Can you tell us about your position on the School of Library and Information Science Alumni Board? I've been on the board since 2015, first...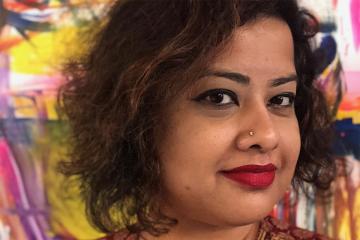 Alumnae/i Feature
We caught up with Krittika about her career and new role as executive director of the Asian/Pacific Islander Domestic Violence Resource Project. Tell us a little bit about your background. After graduating from Simmons with degrees in sociology and women's...
Faculty Spotlight
Dean Marie desJardins presents the AI Research Roadmap. The College of Organizational, Computational, and Information Sciences Dean Marie desJardins presented at the Association for the Advancement of Artificial Intelligence (AAAI) Annual Conference in Honolulu, Hawaii on January 29. Dean desJardins...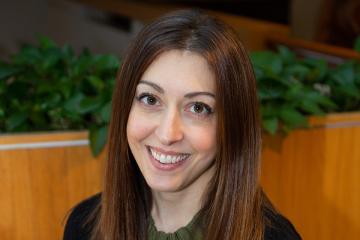 Campus & Community
We chatted with the Assistant Dean about her role, her advice for students, and what she loves to do around Boston! Where did you go to college and what did you study? I attended Boston College and studied psychology there....
Alumnae/i Feature
We caught up with the best-selling author to discuss her novels, upcoming projects and the invaluable support of her Simmons community. Mackenzi Lee '14MFA is author of New York Times Best Sellers The Gentleman's Guide to Vice and Virtue and...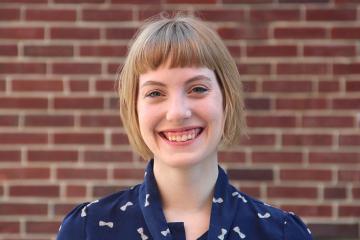 Alumnae/i Feature
Christina Howe '17 shares her path to studying biostatistics at the doctoral level. Can you tell us about your career since graduation and your current position? I graduated from Simmons in May 2017 with degrees in nursing, mathematics,...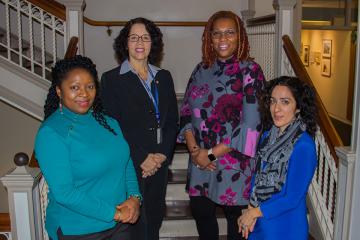 Campus & Community
As we embark on this new year, the Office of Organizational Culture, Inclusion & Equity (OCIE) team at Simmons would like to share our progress thus far and the changes on the horizon. Change can be the sign of a...