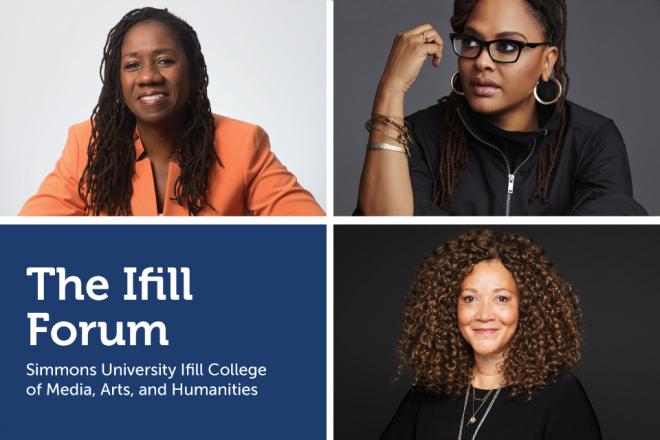 Featured Story
Michele Norris moderated a conversation with Ava DuVernay, filmmaker and founder of ARRAY, and Sherrilyn Ifill, President and Director-Counsel of the NAACP Legal Defense and Educational Fund, Inc.
Read Story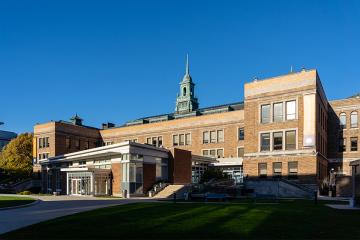 Announcement
Congratulations to Paula Dore-Duffy '70, Tiffani Sykhammountry '16, Carol F. Anderson '70, Margaret Marr Kearney '65, and Rita Taddonio Walsh '55!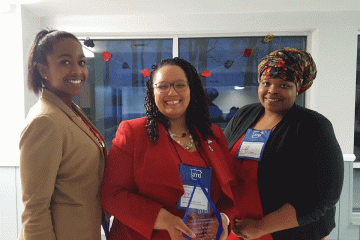 Alumnae/i Feature
We caught up with Christina on her work as the Executive Director at the Mosaic Templars Cultural Center and how she's shifted programming to a virtual format.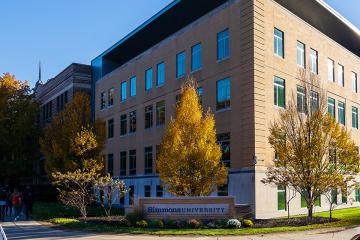 Campus & Community
Going back to school is overwhelming, no matter what the circumstance! Let this back-to-school checklist set you up for success as you embark on the next chapter in your Simmons journey.
Voices of Simmons
The 2020 First-Year Read selection is "What the Eyes Don't See: A Story of Crisis, Resistance, and Hope in an American City" by Dr. Mona Hanna-Attisha. Check out President Lynn Perry Wooten's takeaways from this powerful first-hand account of the Flint water crisis.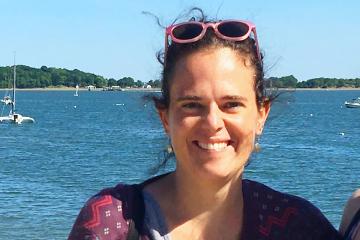 Faculty Spotlight
We caught up with Abbye Meyer, the new assistant professor in the children's literature program! Learn more about her passion for children's literature, disability studies, and how she knows Scottish rock band, Belle and Sebastian.
Faculty Spotlight
SLIS Assistant Professor Rebecca Davis has received a Laura Bush 21st Century Early Career Development Grant from the Institute of Museum and Library Services.
Alumnae/i Feature
We caught up with Kate about her experience working at Cary Memorial Library during the COVID-19 pandemic, and how it's impact is bringing lasting change to public libraries.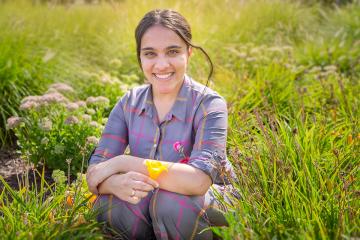 Student Story
We're excited to introduce the new Woman on Campus! Learn more about Saloni and why she's excited to share her Simmons experience with prospective students and families.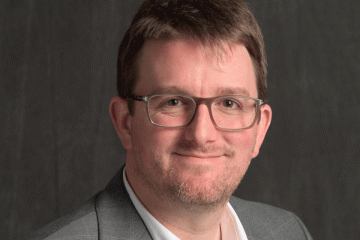 Alumnae/i Feature
Michael Rush '01MS, '03MA, Assistant Head of the Manuscript Unit in the Beinecke Rare Book and Manuscript Library at Yale University, was selected as a Fellow of the Society of American Archivists (SAA).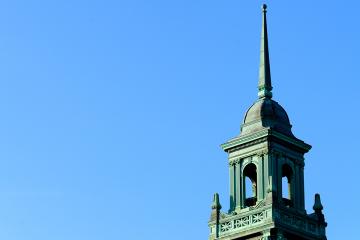 Voices of Simmons
President Lynn Perry Wooten shares the news of the passing of U.S. Ambassador Walter Carrington, who served as the Warburg Chair of International Relations here at Simmons.