Featured Story
President Lynn Perry Wooten welcomed first-year students and addressed the Simmons community about what it means to experience dark times, and yet, grow in ways that enable us to live more purposeful and more meaningful lives.
Read Story
Voices of Simmons
Assistant Professor Lydia G. Fash shares details about the "On the High Seas" course which combines literature and the history of piracy.
Alumnae/i Feature
Wilfred Labiosa '19PhD is the founder of Waves Ahead, an island wide organization dedicated to working with marginalized and vulnerable sectors of Puerto Rican society by providing support in their needed areas in order to reestablish and strengthen them.
Student Story
I'm excited for the activities and online social events that we're brewing up. Interaction is important, especially in this digital format!
Faculty Spotlight
Meet your professor: Lydia G. Fash, Department of English. We caught up with Professor Fash about her love of Simmons students and what TV show she can't stop watching.
Announcement
In honor of her retirement, Simmons established the Dr. Em Claire Knowles Scholarship to support the next generation of SLIS leaders.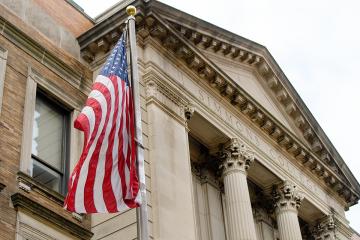 Announcement
Simmons University is grateful for the partnership and commitment of hundreds of universities in support of the decision to rescind the guidance targeting international students issued by US Immigration and Customs Enforcement.
Announcement
Simmons was founded on the principles of integrity and inclusion, and we stand with the institutions who are challenging this guidance. We are proud to be one of 180 institutions that have signed an amicus brief in support of rescinding the guidance, which has been filed in federal district court.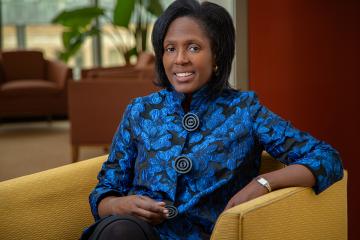 Campus & Community
President Wooten shares her thoughts on the state of higher education, the global pandemic, systemic racism, and more.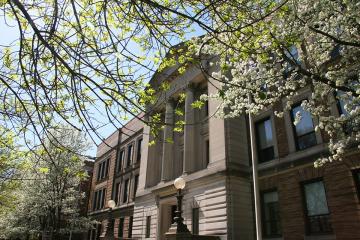 Campus & Community
The webinar "Life After Simmons" discussed the challenges of job searching in the midst of a recession.
Campus & Community
Four Massachusetts nonprofit human services agencies commission study by Simmons University and African Bridge Network.