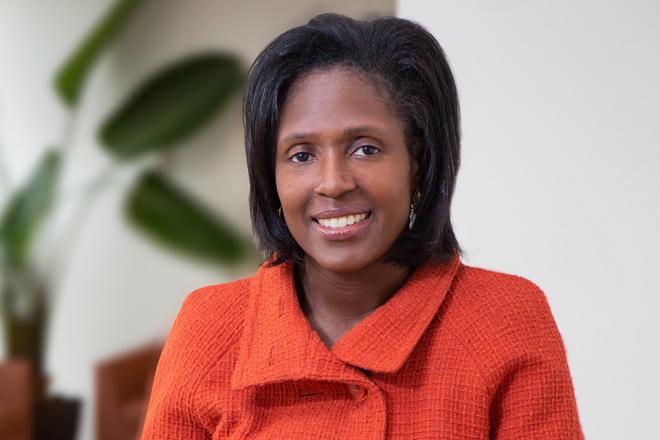 Featured Story
Simmons University's Board of Trustees today announced that Dr. Lynn Perry Wooten has been unanimously selected to serve as Simmons' ninth president, effective July 1, 2020.
Read Story
Student Story
Nicole tells us about her internships, research, SharkHack and her experience studying abroad in Dublin, Ireland.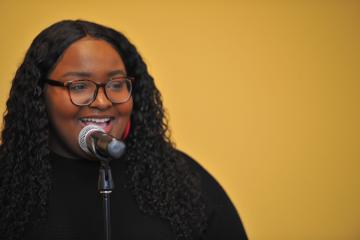 Student Story
We caught up with Kara about her speech and what it means to follow in Gwen Ifill's footsteps.
Alumnae/i Feature
Azeb Freitas '17 tells us about her position with Isaacson, Miller and the many important lessons she took with her after graduation.
Announcement
Congratulations to Dr. Marie desJardins on receiving the 2020 AAAI/EAAI Outstanding Educator Award! Dr. Marie desJardins was recognized for her leadership and contributions in the field of artificial intelligence education and diversity.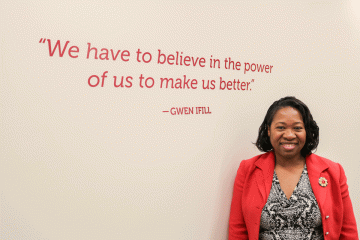 Alumnae/i Feature
After a career spent as an administrator for Boston Public Schools, UMass Boston, and Martin Luther King, Jr. School, Donna Stewartson '93MBA returned to Simmons last year.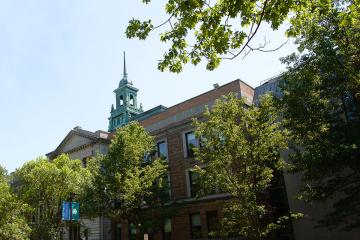 Announcement
Katie Conboy is being named the 14th president of Saint Mary's College, effective June 1, 2020.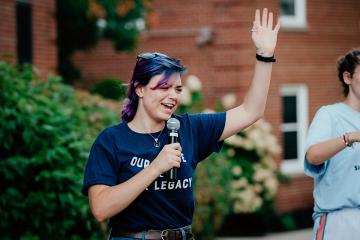 Campus & Community
Isabelle Indelicato '21 shares her thoughts on Simmons Radio's nomination for Best Streaming-Only Station and how they're celebrating World Radio Day.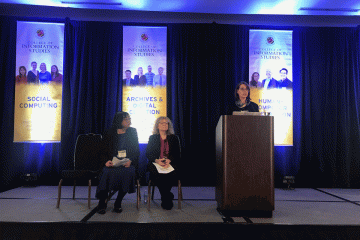 Faculty Spotlight
Simmons SLIS faculty and students work with academic and research libraries to develop the Research Data Management Librarian Academy learning program.
Alumnae/i Feature
We caught up with Matt about his current career with Home Base and how Simmons helped him get there.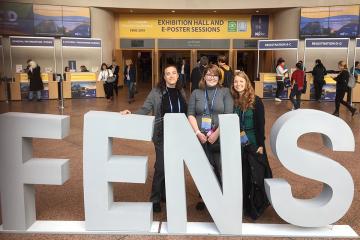 Alumnae/i Feature
Intern of the Year, Emily Trussler, tells us why she decided to pursue a career in nutrition and how Simmons gave her the confidence to succeed.