Alumnae/i Feature
We caught up with Carmen Báez '79, '03HD about her creation of PRxPR, a private fund dedicated to helping rebuild Puerto Rico after the devastating hurricanes, Irma and Maria.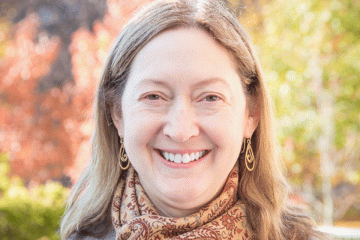 Faculty Spotlight
Professor and Dean Emerita Michele Cloonan's book, The Monumental Challenge of Preservation: The Past in a Volatile World, received the University of Mary Washington Historic Preservation Book Prize for 2019.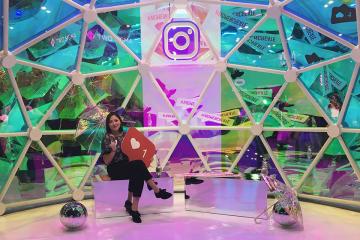 Student Story
What are you studying? I'm a data science & analytics major, and I'm double minoring in math & statistics and women's and gender studies. Why did you pursue a degree in data science and analytics? I've always been a huge...
Alumnae/i Feature
Alumna Christina Ciampa '08, '14MS was constantly searching for stories that reflected her own experience. We caught up with Christina about the inspiration behind All She Wrote Books, a pop-up bookstore that elevates female, queer and non-binary voices.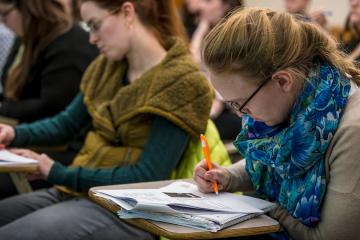 Announcement
A new minor in Health Humanities offers students a broad perspective Simmons University and the Massachusetts College of Pharmacy and Health Science (MCPHS) have created a shared program in Health Humanities, funded by a Davis Grant. The Health Humanities minor...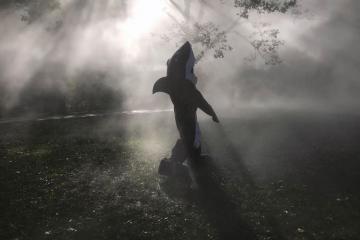 Campus & Community
Simmons Radio Music Director, Carly Dickler '21 has the inside scoop on the radio's spookiest annual event: The Ghost Hunt.
Voices of Simmons
In honor of Founder's Day, undergraduate students are invited to participate in an essay contest. This year, Pragyee Nepal '21 was selected to present her essay during Simmons' annual celebration.
Faculty Spotlight
The CSWE Council on the Role and Status of Women in Social Work Education annually awards a feminist scholar who has advanced feminist knowledge as it pertains to social work theory, research, practice, policy, and education. Congratulations to Dr. Johnnie Haliton-Mason!
Announcement
Post-Master's Inter-Professional Informationist Now Accepting Applications Simmons University proudly announced the launch of a new certificate program today, Inter-Professional Informationist (IPI). The IPI will bridge the gap between traditional and emergent skills in health sciences and biomedical librarianship and aims...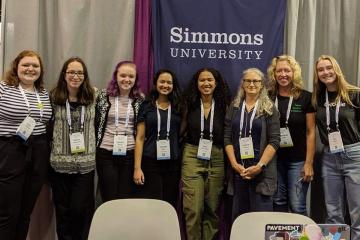 Faculty Spotlight
Faculty of the College of Organizational, Computational, and Information Sciences presented at the 2019 Grace Hopper Celebration, known as "the world's largest gathering of women technologists."