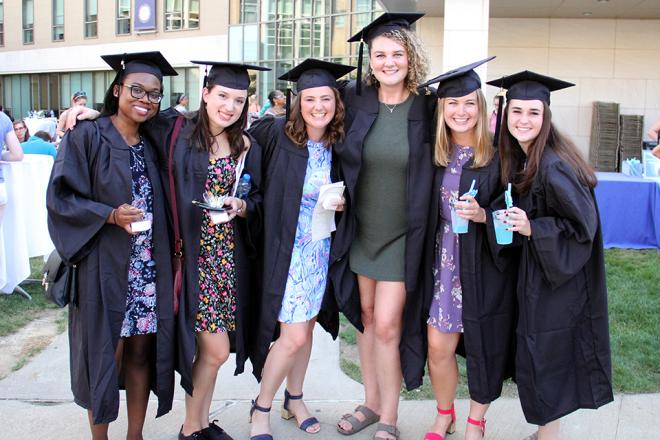 Featured Story
Graduating seniors share their favorite memories from Simmons! Multicultural Center Ribbon Cutting Cutting the ribbon at the grand opening of the Multicultural Center and realizing Simmons is on a journey towards equity. This moment definitely made me proud to be...
Read Story
Student Story
We caught up with Christina about her time at Simmons and how studying abroad changed her life. Why did you decide to come to Simmons? Initially, I just knew that I wanted to be in Boston. I met with Simmons...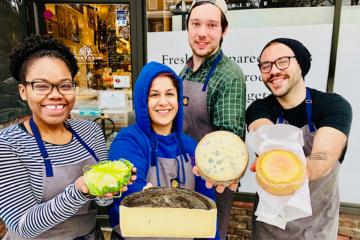 Alumnae/i Feature
Hannah tells us how she turned her passion for food and media into a career. Why did you choose to attend Simmons? Simmons was one of the few schools outside New York City I'd discussed with my college counselor. I...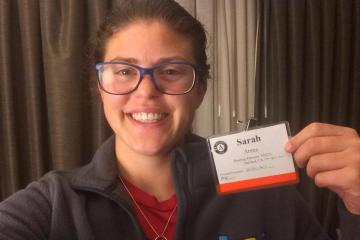 Student Story
SLIS student Sarah Arena supports faculty research. Can you tell us about these research projects? I am currently working on two research projects. The first study is examining ethics in service learning with Assistant Professor Colin Rhinesmith and Meghan Doran,...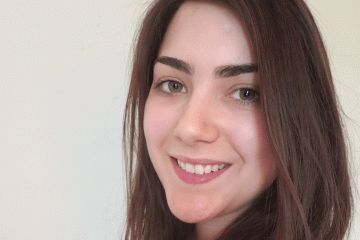 Student Story
Dix Scholar, Amy Worth '19 on her learning experiences beyond the classroom. What does it mean to be a Dix Scholar? The Dorothea Lynde Dix Scholars Program is for women over the age of 24 or for women pursuing a...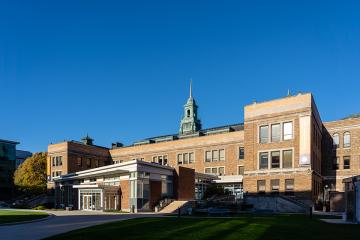 Announcement
President Helen Drinan to depart June 2020 Simmons University today announced the start of a presidential search in anticipation of President Helen Drinan's long-planned departure in June 2020, after more than a decade of leadership. Drinan leaves a financially strengthened...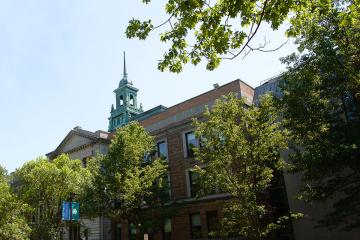 Announcement
Tiffany Dufu, Hafsat Abiola–Costello, Amb. William Bellamy to highlight daylong celebration. Simmons University is proud to announce author, motivational speaker, and women's leadership catalyst Tiffany Dufu; one of the world's leading pro-democracy advocates Hafsat Abiola-Costello; and former U.S. diplomat and...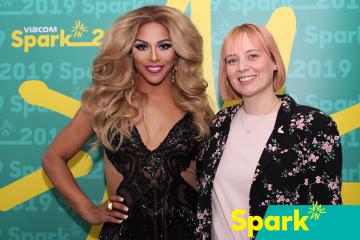 Alumnae/i Feature
Amy tells us how she found her confidence as a senior producer for comedy television. Tell us a little bit about your background. I was a communications major at Simmons, but never sure what I wanted to do beyond "entertainment."...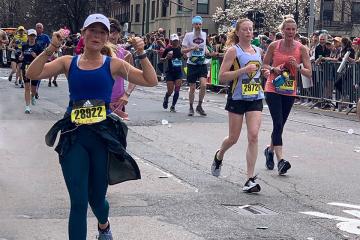 Student Story
We caught up with Ella about training for the Boston Marathon and how she learned to believe in herself. What made you want to study nursing? Growing up I had a lot of nurses in my family, including my mom,...
Student Story
Simmons undergrads get early career experience with for-credit internships. On the ground experience is vital for success — to ensure this, School of Business students are required to engage in an internship, and given the perfect opportunity to do so....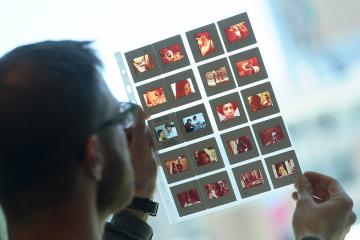 Campus & Community
Archival experts from around the world to speak at Allen Smith Symposium 2019. Over the past decade, archival concerns have increasingly focused on social issues as records professionals recognize and confront the responsibilities and challenges of documenting a complex global...