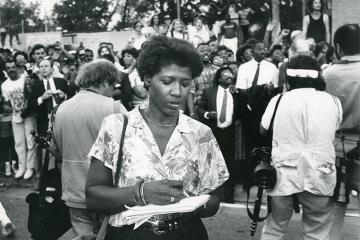 Announcement
Simmons to honor trailblazing journalist with postage stamp unveiling and a 'Reasons to Write' postcard writing session with the campus community
Alumnae/i Feature
Amber Moore '08MS navigates the emotional terrain of personal collections.
Student Story
Hannah tells us why math is her passion and takes us through her journey to Rwanda.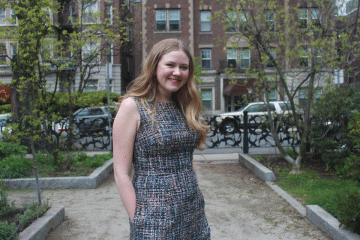 Student Story
We caught up with Madeleine about her journey as a recent graduate.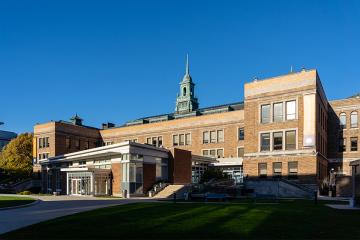 Campus & Community
Take a look back at Simmons' top 10 moments and stories from 2019!
Announcement
Congratulations to Johnnie Hamilton-Mason, now the E.W. White Professor, and Hugo Kamya, who will continue as Social Work Alumni Fund Endowed Chair.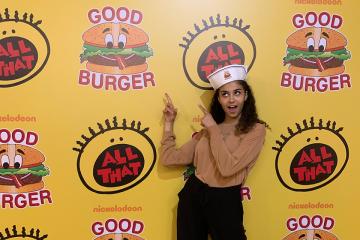 Student Story
We caught up with Yasmine Ebeed '20 about her internship with Nickelodeon and how she got there!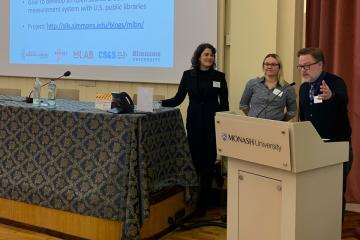 Faculty Spotlight
Assistant Professor Colin Rhinesmith and School of Library Science students, Jo Dutilloy '20MS and Susan Kennedy '20MS presented their research at the 17th Community Informatics Research Network Conference in Prato, Italy.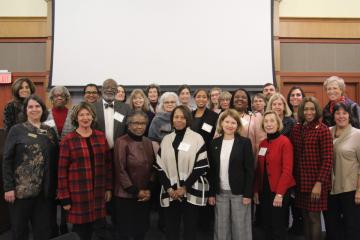 Announcement
Simmons recently welcomed alumnae/i and other interested, influential leaders to campus for the inaugural meetings of the newly launched Deans' Advisory Councils for each of the University's four Colleges.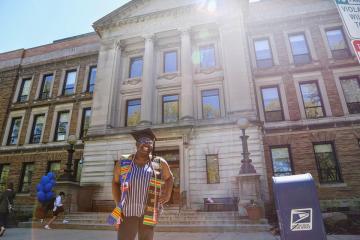 Alumnae/i Feature
Mardoche Telusma '19 tells us how the Boston Scholarship enabled her to pursue her education at Simmons.