Featured Story
President Lynn Perry Wooten welcomed first-year students and addressed the Simmons community about what it means to experience dark times, and yet, grow in ways that enable us to live more purposeful and more meaningful lives.
Read Story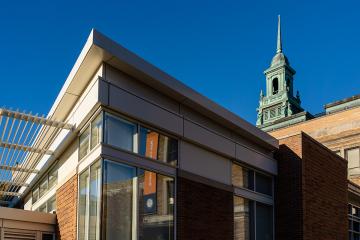 Announcement
Allen will read an excerpt from her young adult historical novel "All You Have to Do" during a virtual reception hosted by the Associates of the Boston Public Library on October 8.
Student Story
In honor of National Voter Registration Day, we caught up with Massachusetts Women's Political Caucus intern, Julianna Fernandez '21.
Student Story
Data science & analytics and biostatistics major, Rachel Kiersten Beaulieu '22, received funding for her research comparing the graduation rates of women in computer science programs and coding bootcamps.
Student Story
We caught up with first-year, Jada Riley '24, about her experience protesting on her graduation day and why this moment was more important than her commencement.
Voices of Simmons
President Lynn Perry Wooten shares the news of the passing of Dick Lyman, Professor Emeritus of History, former History Department Chair, and former Director of Simmons' Asian Studies Program.
Announcement
The School of Social Work recently became the only school of social work in New England to require students to complete a course on substance use.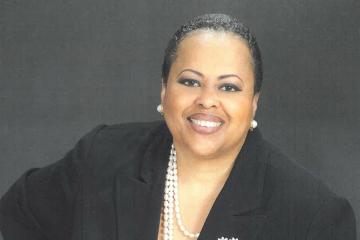 Announcement
The Academy honored Gorham on her remarkable career at the helm of the National Black Nurses Association, where she has used her policy experience to support advancements in health equity through nursing leadership.
Alumnae/i Feature
Tiffany Hogan '03MBA was recently featured in Comparably's list of the top 49 Inspiring Employer Brand Leaders in the Northeast. Hogan also shares her advice to current students on the importance of building relationships throughout your career.
Student Story
Last fall, Maegan Bernier '20 and Shelby Young '21 were selected to attend Forté Conferences for Undergraduate Women. We caught up with Bernier and Young about the valuable lessons they learned from these experiences.
Announcement
Simmons' new Center for innovation, education, training and research in behavioral health receives award from the Council on Social Work Education.